HostDime Network Topology
HostDime operates one of Florida's most robust and redundant networks with close to 100 gigabits of redundant fiber capacity thanks to the following Tier 1 network providers:
HostDime's Orlando data center is carrier neutral. Carrier neutral data centers allow interconnectivity between multiple telecommunication carriers and colocation providers. Enterprises looking for colocation can buy just the space and power they need from us, while purchasing the bandwidth directly from their provider of choice. Our facility is the most connected in the Orlando metro area.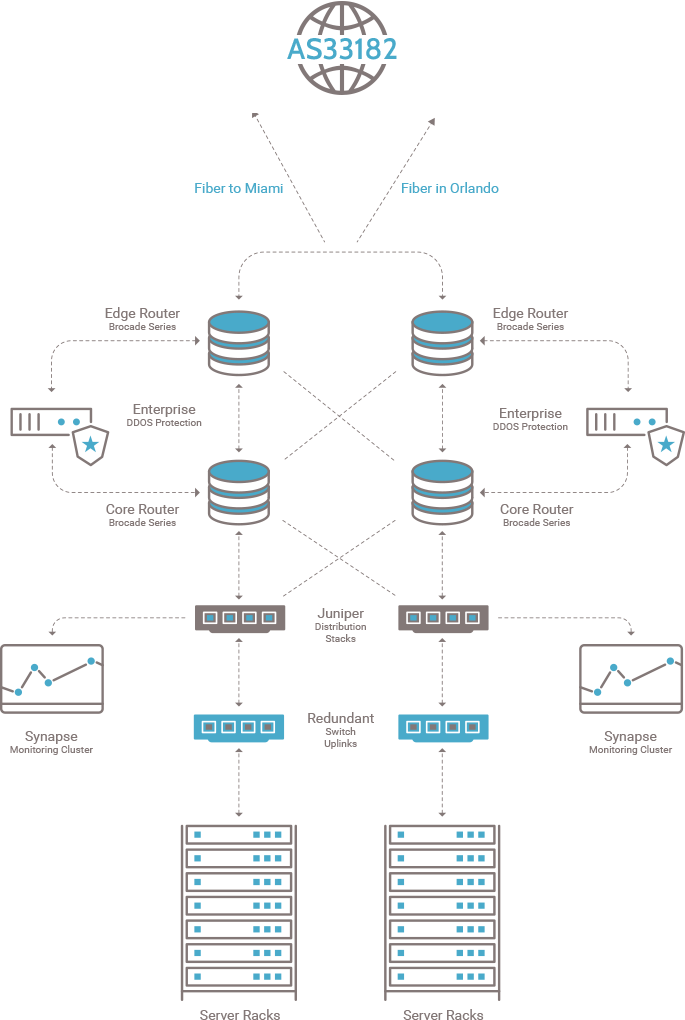 For customizable solutions regarding Mac Mini colocation, do not hesitate to reach out to our in-house Data Center Infrastructure Sales experts.