Speed Test
Test Our Speed

Looking Glass
View Our Network
HostDime Orlando Network Blend
HostDime's network is 100% powered by Brocade routers, Juniper & Cisco switches. The network utilizes redundant edge and core routers to distribute network connectivity to our Juniper & Cisco 10G access switches to every rack . This redundant design allows for maximum resilience and reliability in a load balanced network with no points of failure.
HostDime operates one of Florida's most robust and redundant networks with close to 100 gigabits of redundant fiber capacity thanks to the following on-net providers: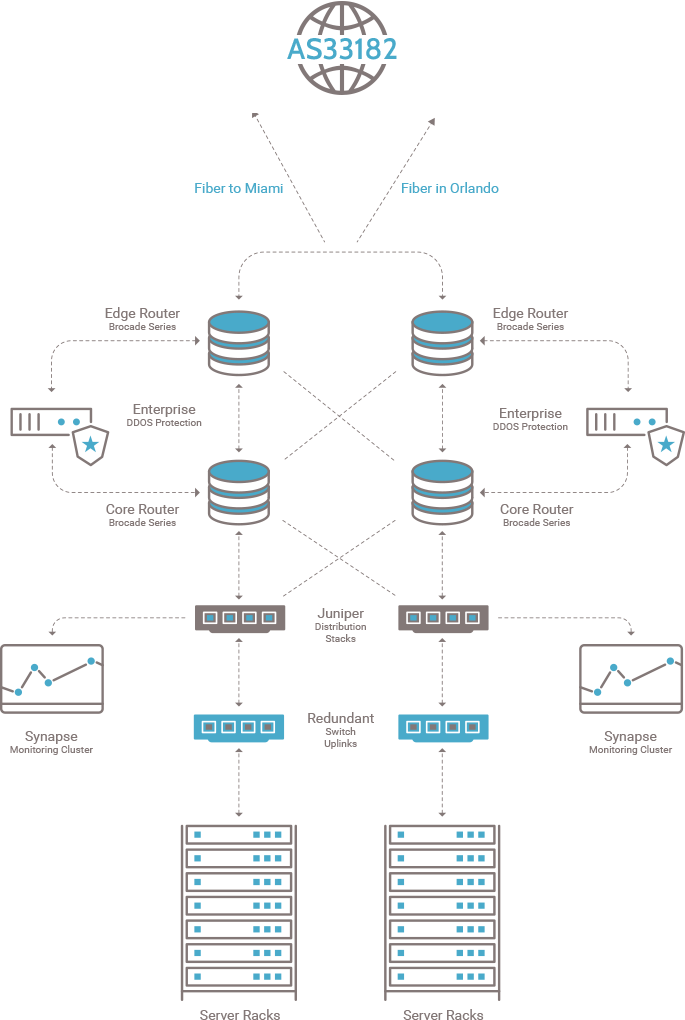 Miami Colocation Alternative
The Network Access Point (NAP) of the Americas in Miami, Florida is the major internet transit hub for traffic between the United States and Latin America, Europe, and Africa. HostDime has access to diverse dark fiber in their point-of-presence room. By running 2 x 10GE waves into our gear in Miami, this transmission connects back to our facility in Orlando, allowing us to peer with worldwide providers.
Colocation in South Florida is expensive due to large infrastructure costs. HostDime's connectivity to the NAP of the Americas provides a cost-effective enterprise solution for your business with practically no impact on latency (5ms). Get all the Miami colocation perks without the Miami colocation price!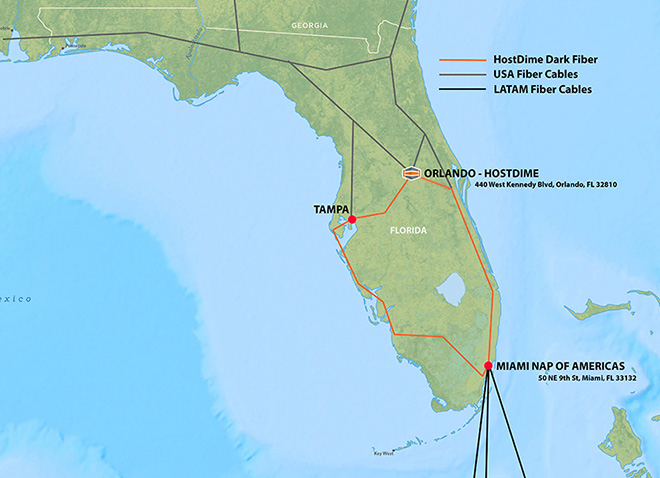 Click here to view our network providers for all global locations