White space
While editing the HostDime logo to fit your needs, there are a few guidelines to follow in regards to the white space needed. The standard unit of measurement (X) in the example below provides the proper spacing needed on all 4 sides of the logo. These margins are the minimum requirements needed when properly using the HostDime logo.

Color Values
The following are the color and corresponding hex values used in the HostDime logo.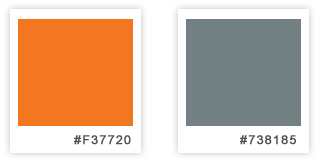 Reseller Marketing Kit
HostDime wants to help you with your marketing materials. Inside the reseller media kit, you will find up-to-date, high resolution photos of HostDime's data center, where your clients' servers live.
In order to gain access to our non-branded assets please contact us directly. Contact Us