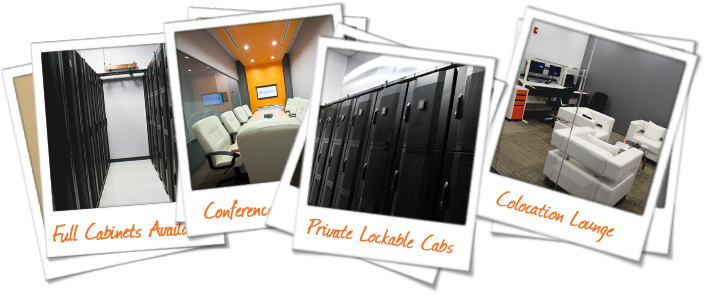 Los Angeles Data Center
HostDime's Los Angeles data center is a 7 story, 490,000 square foot facility providing clients with direct access to connect with hundreds of leading providers and businesses.
Connectivity to One Wilshire
Global options for transport solutions
Network-neutral, multi-carrier networking
Business Continuity & Disaster Recovery
Access to TransPacific Cables
HostDime data centers include complete redundancy in power, network connectivity, fire suppression, and unparalleled security & safety. The electrical and mechanical systems in the facility are equally important and mission critical, maintained round-the-clock to support scalability and sustain performance.
The highly-secure data center facility is manned around-the-clock by armed security guards and monitored by CCTV camera systems inside and outside the facility. Clients will be given a photo badge and must pass biometric recognition to receive access. There are "man trap doors" at all standard entrances to the facility.
Los Angeles Network
Our Los Angeles data center offers low-latency interconnection to many domestic and international carriers including:
360 Networks
AboveNet
CBS
Equinix
Hewlett Packward Company
NTT
PPCW
Verizon
Viacom
Our L.A. data center is open 24 hours a day, staffed with on-site expert engineers and support technicians. Using the latest equipment and technology, HostDime proudly delivers top-notch service, support, and cloud solutions in California and throughout the world.