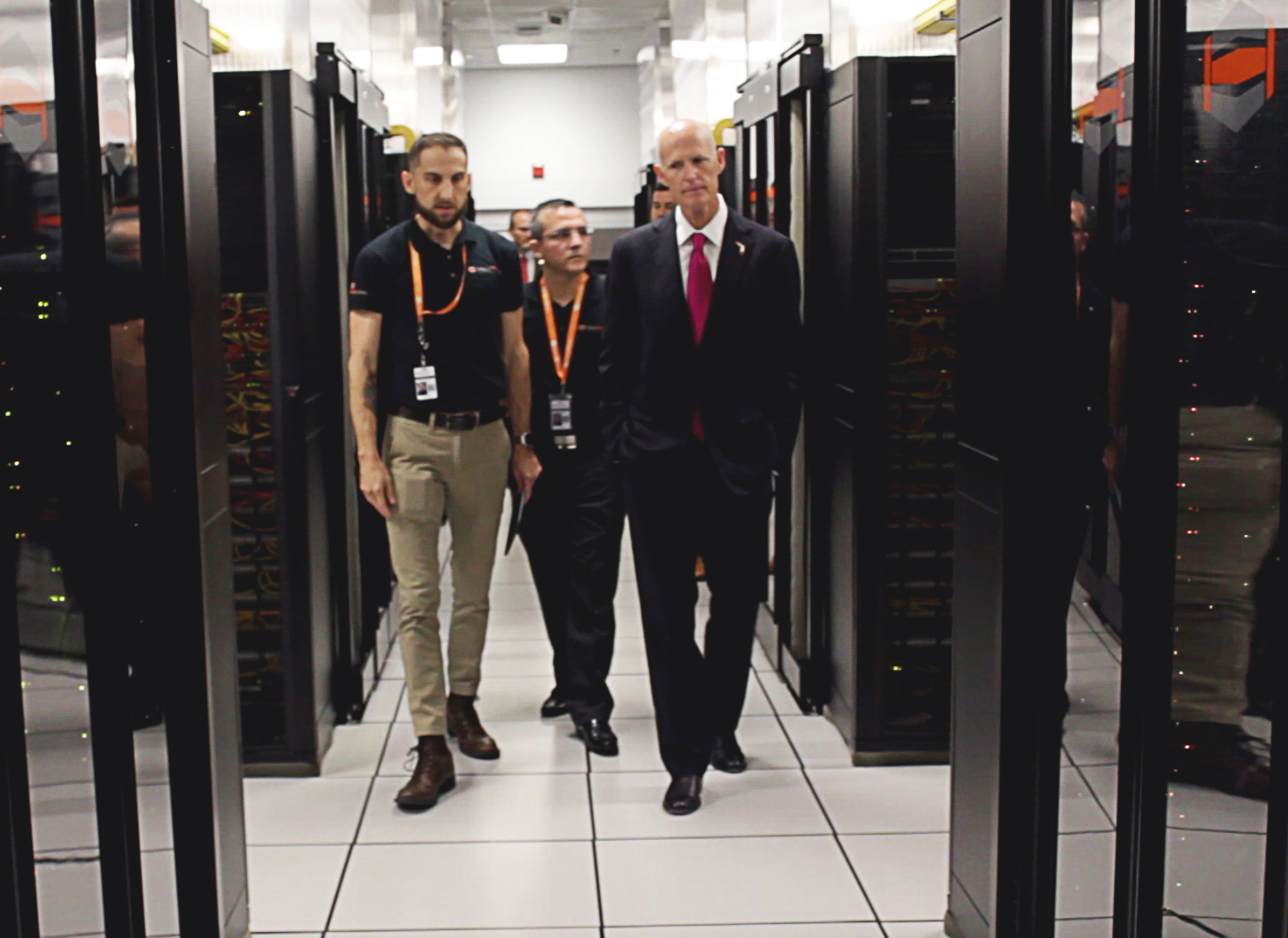 Today was an exciting day for HostDime as Governor of Florida Rick Scott toured our Orlando data center facility. Afterwards, Governor Scott held a press conference regarding our company's upcoming expansion and job creation in the town of Eatonville. He also announced November job statistics for the state; 31,000 new jobs were added in the business sector last month.
HostDime's commitment to bring more innovative technology jobs to Orlando is a main focus. Our 88,000 square-foot, I-4 facing data center will be fully owned, operated, and occupied by HostDime; the facility is projected to be completed in 2018.
The new headquarters will bring additional high value and high wage jobs to our already strong workforce in Orange County. Our investment in Florida's IT sector will continue to have a positive impact on the local economy.
It was great to join @hostdime this week and highlight their creation of 50 jobs in the Orlando area. pic.twitter.com/bMGApQRDOY

— Rick Scott (@SenRickScott) December 17, 2016
HostDime.com, Inc. is a global data center company offering an array of cloud products which include managed services for scalable cloud storage, dedicated servers, VPS (Virtual Private Servers), and colocation. HostDime.com owns and operates data centers in Orlando, Florida as well as Mexico and Brazil, with network facilities in Colombia, Hong Kong, India, the United Kingdom, and the Netherlands.
HostDime.com, Inc. was incorporated in Orlando in 2003 with over 250 global employees in seven countries. Presently ranked as one of the most reliable enterprise data centers in Southeastern USA, its network powers over 5,000,000 applications online for its 50,000+ active global client base.