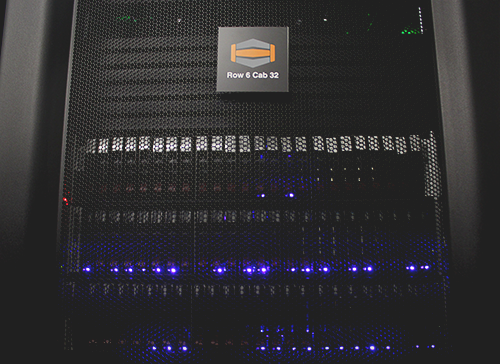 Hardware-as-a-Service makes owning a server easier than ever! Mixing renting and colocation provides the most flexible deal for your needs and a price point that works for your business.
If you want to invest in your own hardware, but don't want to pay for everything up front, contact us about HostDime's Hardware-as-a-Service. Buy the hardware over a 12 or 24 month period for a finance percentage fee.
Hardware-as-a-Service Benefits
REDUCE UPFRONT COSTS: For some businesses, the cost of new managed server hardware is hard to justify. HostDime's Hardware as a Service provides clients a complete IT hardware server solution in one low-cost, predictable monthly plan. This solution is ideal for both existing and new colocation clients who are looking to reduce the overhead costs of new, expensive hardware.
ELIMINATE YOUR SERVER CLOSET: The server room started as a business necessity. Network equipment was easy to understand and cost-effective. A computer rack and/or a patch panel was all that was needed. No ventilation system, exhaust fans, or UPS necessary. Businesses could get away with just the bare essentials in the 90's and the early aughts, but times have changed. Now, companies need a fast and nonstop operation for system deployment, usually requiring a few dedicated server machines. These servers need tender loving care, like tons of cooling, HVAC, a UPS fed from a generator, and so on. A HaaS option is a great way to start retiring your out-of-date equipment in your less than secure location.
REDUNDANCY: What are your redundancy plans? Do you care if your servers go down for an hour, a day, a week? If so, removing single points of failure is the key. A uninterruptible power supply fed by a generator is essential for short-term power when the other power source fails. Battery backups on everything from routers to switches must also be set up for redundancy. HostDime's HaaS gives you total piece of mind to no longer worry about hardware concerns.
HostDime's Hardware-as-a-Service
HostDime continues to be an industry leader in the worldwide data center market with Hardware-as-a-Service options in 10 data centers, located in 8 countries.
We have data centers and server options located all over the world to make sure your visitors are receiving the fastest response times to your website possible by hosting it in the target location of your audience. Try our speed test out for yourself.
The key toward successful globalization is employing locals who understand the culture and language of their region. HostDime brings our expertise to these countries and provides consumers the tools and services required to bring their ideas online.
HostDime offers Hardware-as-a-Service at the following locations:
Orlando, Florida
Los Angeles, California
João Pessoa, Brazil
São Paulo, Brazil
Maidstone, England
Bogota, Colombia
Guadalajara, Mexico
New Delhi, India
Chai Wan, Hong Kong
These data centers are all open 24/7/365, staffed with on-site expert engineers and support technicians.
To begin implementing HaaS for your enterprise, contact a HostDime representative now to get started on your custom configuration.
Jared Smith is HostDime's Director of Marketing.