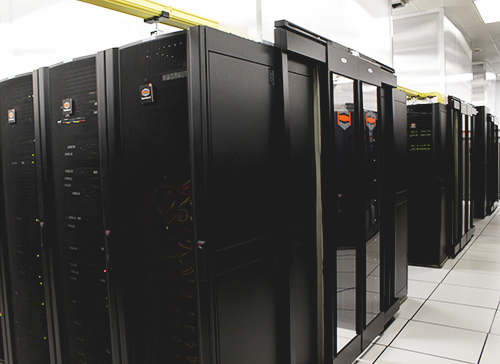 One of the most important decisions for an enterprise is choosing a data center that meets their needs. Businesses used to be able to use server closets on-site to get the job done, but times have changed. You need a fast, nonstop operation for system deployment; servers need tender loving care in a data center that has tons of cooling, HVAC, a UPS fed from a generator, etc to prevent any downtime.
Unfortunately, not all data centers are created equal. The following guide should steer you the right way in choosing the perfect data center.
The Guide to Choosing the Perfect Data Center
Redundancy: Maybe the most important aspect of a data center is keeping your business up and running. What are your redundancy plans? Do you care if your servers go down for an hour, a day, a week? If so, removing single points of failure is the key. A uninterruptible power supply fed by a generator for short-term power is needed if the other power source fails. Battery backups on everything from routers to switches must also be set up for redundancy.

Reliability: Let's continue talking about the importance of uptime when considering the right data center provider. Data centers are broken into Tiers I, II, III, and IV. The higher the Tier level, the greater the expected availability. Here is a breakdown of downtime over a period of one year (525,600 minutes):
Tier I (99.671% availability) estimated downtime: 1729.224 minutes or 28.817 hours
Tier II (99.741% availability) estimated downtime: 1361.304 minutes or 22.688 hours
Tier III (99.982% availability) estimated downtime: 94.608 minutes
Tier IV (99.995% availability) estimated downtime: 26.28 minutes
As you can see, there's quite a bit of difference between Tier 1-2 and Tier 3-4. Consider a data center that at least meets Tier 3 certification. HostDime's Orlando data center is Tier 3, and our upcoming Orlando data center will incorporate full Tier 4 level redundancy. Read more on our new data center headquarters here.

Connectivity: Some data centers are limited to just a few network carriers. Seek out a carrier-neutral facility that grants your enterprise access to global carriers. Both HostDime's current Orlando facility and upcoming data center facility have been designed to be major peering and connection HUBs for networks in the Southeastern United States and for South American companies. We operate one of Florida's most robust and redundant networks with close to 100 gigabits of redundant fiber capacity thanks to Tier 1 network providers.

Network Infrastructure: Does the data center offer a type of looking glass tool so you can view backbone routing and network efficiency behavior? HostDime provides you with the same transparency that customers on our network directly receive.

Location: 53% of mobile site visits are abandoned if pages take longer than 3 seconds to load. Time is money for your enterprise. You want your server's physical location close to your target market. Usually the closer the website visitor is to the web server, the fewer networks the data passes through. Choose a data center that not only has a lot of locations, but allows you to test out each location's speed.
HostDime has data centers and servers all over the world to make sure visitors receive the fastest response times to your website. You can see for yourself how fast our network is by selecting one of our data center locations, choosing a file size, and downloading a test file.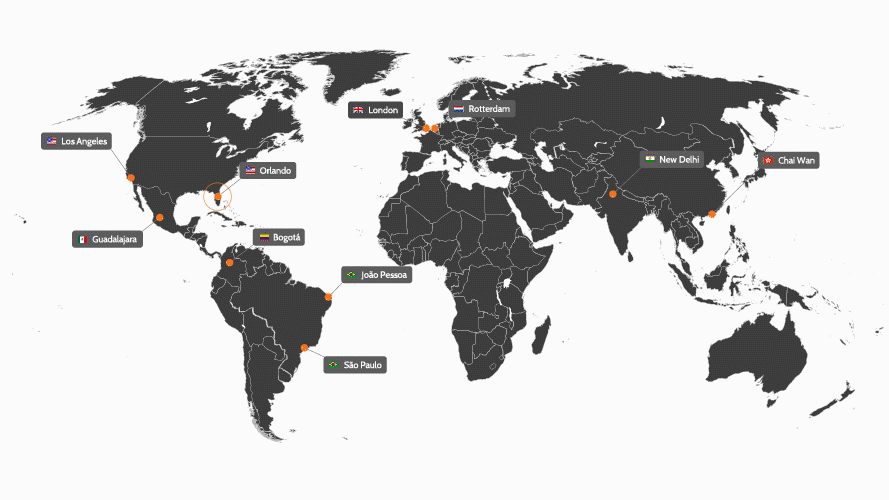 Tour the Data Center: Most of the topics discussed in this article can be inspected for yourself when taking a tour of the data center. If you can't schedule a tour in person, look and see if the provider has included a video walk through of the facility.
In-house Remote Hands: Ask the data center if they have 24/7 engineers on site in case something urgent needs to be done. Also inquire if these remote hands are 3rd party or not, as this could end up being more costly to your enterprise. HostDime's remote hands are in-house and available around the clock, including all holidays, and even during natural disasters. This eliminates a need for you to send your own I.T. staff to the data center to perform tasks that we can easily handle.

Security of the Facility: Your data is paramount to your enterprise. When you outsource this from your location, you better be sure you are keeping it with a provider who has undertaken the right security measures and certifications. This is another reason to tour the data center. If you can get to your server without an escort, pass code, etc, who else may be able to get to your server easily? Look and see if video cameras are keeping an eye over the cabinets.

Security of the Servers: Virtual security is just as important as physical security. HostDime pays special attention to each server's security, pre and post production, to provide peace of mind. All of our dedicated servers undergo a 10 point security inspection before they are deployed. HostDime also offers three types of DDoS server protection: cloud-based traffic scrubbing, Arbor Network's local inline mitigation, and Hybrid Cloud Protection. Read on for a more in-depth look at the differences for each service. HostDime's secure network is among the most DDoS protected in the hosting industry.

Customer Service: At other companies, the focus is on quantity and speed. In contrast, the support goal at HostDime is to respond quickly, but not at the expense of results. HostDime's experienced techs try to make the world a smarter place one person at a time; solving your problem is above all. Your success is our success, and this is how we try to help. Best of all, you are speaking to our own staff supporting our own systems and services. We provide a local footprint in eight countries with employees who understand the culture and language. Read more on our unique, non-outsourced approach to customer service.

HostDime designed purpose-built and privately-owned data centers in Florida, USA as well as Mexico, Colombia and Brazil, and operates data centers in partner facilities in Hong Kong, India, the United Kingdom, and the Netherlands.
We help enterprises create a customizable solution to meet their specific needs. Whether it's a hybrid solution of cloud and colocation, or a tailor-made, dense core bare metal server in your target market, we will be by your side as you continue to grow.
Jared Smith is HostDime's Director of Marketing.