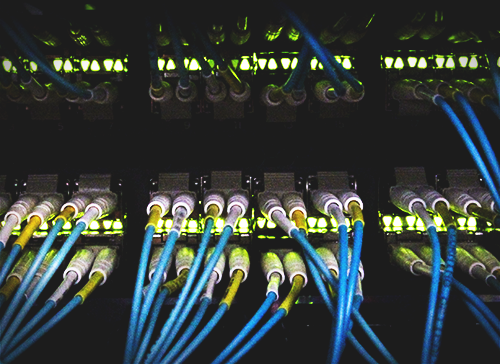 TLDR: Carrier neutral data centers are facilities that allow interconnectivity between multiple telecommunication carriers and colocation providers. Choosing a carrier neutral data center is a necessity for enterprises with mission-critical operations that can't afford an outage.

2021 was a rough year for large cloud infrastructure with relation to outages. We do a lot of preaching around here for businesses to utilize a hybrid cloud deployment strategy; when you have all your operations in the cloud, one simple node failure can take out your website for countless hours.
We've seen plenty of examples recently, especially with AWS. On December 7th 2021, roughly 1/3 of AWS' entire cloud infrastructure got overwhelmed and went down for nine hours. This affected not only millions of websites, but security cameras, baby monitors, automatic pet feeders, and countless other devices that run on AWS. A week later, AWS went down again for about an hour, taking down the Playstation network, Zoom, and Salesforce, among many others. And if you can believe it, AWS went down once more on December 22nd, taking down Internet juggernauts like Slack, Asana, Hulu, and Imgur.
Three outages in one month definitely highlights just how fragile cloud dependency is. Businesses can protect themselves by architecting their systems to not have all their eggs in one basket, as well as choosing a carrier neutral data center.
How Carrier Neutral Data Centers Prevent Downtime
A carrier neutral colocation data center is independent of the network provider; since it's not owned by a single ISP, multiple telecom carriers can access the facility. As a result, you have a variety of connectivity options to choose from. This creates a fully redundant infrastructure.
When a problem occurs with a network in a single carrier data center, your server goes down and your business loses money and customer confidence. Even worse, you may lose your data. Businesses in these situations have limited options when a problem occurs. It's a helpless situation to sit back and wait for the single-carrier environment to get fixed.
Carrier neutral data centers can switch servers to an online carrier immediately in the event another carrier fails. As long as alternative carriers are running properly, you stay online. To achieve this, a cross connect links the ISP or telco to a customer's server rack. This fiber or copper link takes the bandwidth directly from the source, avoiding all other network switches.
Connecting your critical system operations to multiple data centers for redundancy is a fundamental prerequisite in 2022 for those serious about uptime.
More Benefits of a Carrier Neutral Data Center
Choice and Flexibility: All carriers are different, and carry their own pros and cons, like routing paths and specific hardware. Choose the carrier that best fits your needs, and if another carrier comes along that offers a better fit and/or lower prices, you can switch providers while physically staying in the same data center and server space. More options is always a better thing.
Cost Efficiency: With all the carriers competing for best price and most connectivity, network neutral data centers have a cost advantage over single network facilities. You're also likely to get better customer service because of the easy potential to switch carriers.
Low Latency: A cross connect, which shares bandwidth from the ISP and the server, reduces the number of hops between carriers. By avoiding all other network switches, no extra latency is added, providing your business the fastest connectivity possible.
HostDime's Orlando Carrier Neutral Data Center
HostDime's current facility and upcoming data center are some of the most well-connected data centers in Florida and the most connected facilities in the Orlando Metro area.
The following is just a sampling of the providers and gateways that HostDime colocation clients have access to:
AT&T
Cogent
CrownCastle
Lumen
Telefonica
Zayo
Summit Broadband
Windstream
SmartCity
Spectrum
CommunityIX (FL-iX)
Enterprises looking for colocation can buy just the space and power they need from their nearby data center, while purchasing the bandwidth directly from their provider of choice. As the Internet continues to evolve and penetrate globally, the need for networks and enterprises to interconnect will become more mainstream.

Have Your LOA Ready
OK so how does one get the ball rolling on a cross connect? You will need to sign up for our colocation service. Once active, you will need a cross connect from our network room where the providers are, to your space on the data center floor.
Once everything is in place on our side (space + cross connect), you will need to have your own contract directly with the provider you choose. This is called an LOA (Letter of Authorization) that gives you permission to run a copper or fiber cross connect to another space. The LOA must be on company letterhead. Most LOA's usually include what cabinet or rack the connection will go to, which patch panel to go in and accompanying port designation, the type of media, the type of fiber, and so on.
If any questions regarding this process, start a chat with our Orlando support team. We hope this was informative and we'd love to hear from you soon!
HostDime is a privately owned, Global Data Center Infrastructure provider offering cloud-native infrastructure products and services including bare-metal servers, cloud servers (both private and public), colocation, and Hardware-as-a-Service in all our unique global edge data center locations.