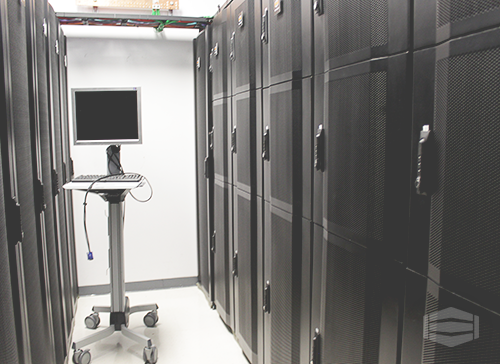 We have some important and exciting changes to share with you. Since our start back in 2003, HostDime has been focused on providing premium level of services while evolving with technology. Over a decade has passed since we began to offer our basic level of shared web hosting and reseller hosting products. In the recent years, we have tested and deployed newer hosting products that use the latest technology coupled with security and stability. With this adoption of newer technologies, we wanted to let you know that as of May 2, 2016, HostDime will be phasing out the sale of new shared and reseller hosting accounts from our website and product line. However, rest assured that we will continue to maintain and support our existing shared and reseller client base. These clients will continue to receive the same exceptional support and service that they've come to expect from HostDime.
The evolution of our product line has allowed us to implement newer products such as Managed VPS/Virtual Machines based around Virtualization technology known as KVM (Kernel-based Virtual Machine). The KVM packages, with cPanel/WHM included free of charge, still provide the same interface and features that our most basic shared and reseller packages provide but with much more security, stability, reliability, and level of customization than the shared environment can offer. Moreover, this KVM VPS/VM product offers the latest computing hardware with ultra fast SSD drives configured in a RAID10 storage with a 10Gbps backend private network and other industry leading technologies.
With this transition, we look forward to continue to support your NEW and/or additional shared hosting and reseller hosting needs on this new VPS product line. This new product not only continues to support the same resources needed for shared/reseller hosting needs, it enhances the ability to have a more private, customizable, and secure environment.
We encourage you to take this opportunity to allow us to talk to you more about this new product. If you have interest in making a seamless transition, we would be happy to offer you a 25% monthly recurring discount on our KVM VPS so that you may affordably and smoothly transfer your services to this more stable platform. Simply enter KVMVPS25 at checkout; this offer will be available to existing and potential customers until the end of July 2016. If you require additional shared hosting or reseller packages, look into consolidating existing services into one our HostDime VPS/VM KVM packages. Remember, if you currently have multiple active shared or reseller hosting packages, we can migrate and consolidate billing of those packages to the KVM VPS product at the fixed, discounted rate.
Thank you, again, for you continued trust and partnership. Please do not hesitate to give us a call should you need further explanation of this transition or if you would like to discuss the newer VPS product line. We look forward to our continued partnership with you.
HostDime.com, Inc is a global data center infrastructure provider offering an array of cloud products from managed hosting servers to colocation services that cater to a range of clients, from entry-level to enterprise-level operations. HostDime owns and operates infrastructure and networks in seven countries, with its flagship facility in Florida, USA. Currently with a client base of more than 50,000, HostDime is one of the most reputable data center companies in the world.
This article was written by HostDime's Sales Manager Marcos Font and Content Strategist Jared Smith.