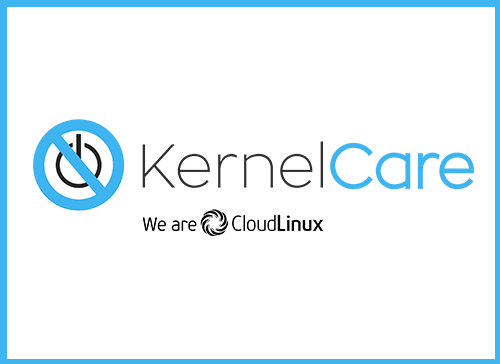 I come bearing good news! KernelCare, the service that allows you to run your Linux servers for YEARS without a single reboot, is now included on all new purchases of HostDime's managed dedicated servers.
Anyone with a Linux server knows that kernel updates and reboots are a normal part of upkeep and protection. KernelCare puts an end to rebooting servers by installing patches and bug fixes to your running server without impacting performance. Gone are the days of planning out emails to clients, and staying up during off-peak hours to make sure your reboot worked.
"As a managed server provider, we are always looking for quality products that will help us increase efficiency, security, and performance for our fully managed bare-metal server product line. We have seen immediate improvement in security readiness with no downtime involved with KernelCare, and now we are including it by default on our entire line of managed dedicated servers" – Manny Vivar, HostDime CEO & VP of Global Operations
KernalCare is a CloudLinux Inc. product which provides stability to your server. Their flagship product is CloudLinux OS, which when used in conjunction with KernelCare, does not require an actual reboot of the system. CloudLinux OS is a modified kernel based on the OpenVZ kernel; it isolates tenants on the server and caps resource usage limits, eliminating "noisy neighbor" problems.
KernelCare checks for new security updates every four hours, and then takes nanoseconds to install these patches to provide you a more secure Linux server. This frees up your IT department, with no more planning coordinated, scheduled downtime with your customers. You or your admins can now focus on something other than server maintenance.
For any more questions on KernelCare you may have, don't hesitate to contact our sales team.
Jared Smith is HostDime's Content & SEO Strategist.