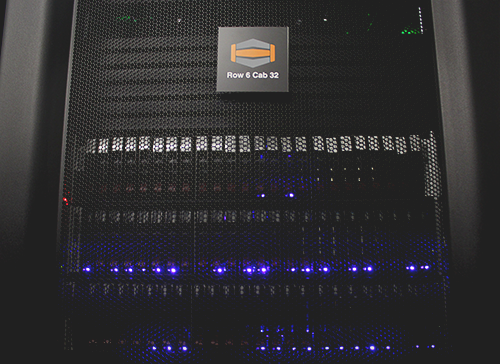 Owning a server has never been easier; mixing renting and colocation to get the most flexible deal for your needs and a price point that works for your business.
If you want to invest in your own hardware, but don't want to pay for everything up front, contact us about lease-to-own servers.
Buy the hardware over a 12 or 24 month period for a finance percentage fee. These servers include 15 Mbps of bandwidth a month and a 100 Mbps port. The server is basic management, but you can upgrade to a managed sever with a CentOS with cPanel or Windows with Plesk license.
Once you own the hardware, colocate your server in our Orlando data center, and only pay for space and traffic.
HostDime 25,000 square foot data center accommodates the increasing need for Florida colocation. Cabinets feature independently locking quarter, half, and full cabinets, so servers can only be accessed by their owners. Our main data center floor is quarantined so that only HostDime employees and escorted guests may enter.
HostDime's Orlando colocation facility includes complete redundancy in power, network connectivity, and unparalleled security and safety. Our colocation facility is located just off I-4, allowing easy access from anywhere in central Florida.
HostDime operates one of Florida's most powerful infrastructure networks with close to 100 gigabits of redundant fiber capacity thanks to these Tier 1 network providers:
2 x 10GE – Level 3 Communications
10GE – Telefonica
10GE – Global Crossing
10GE – NTT Communications
10GE – Public Peering (NOTA)
20GE – Diverse Dark Fiber to Miami NAP of Americas
Private Network Availability
HostDime's network is 100% powered by Brocade routers, Juniper & Cisco switches. The network utilizes redundant edge and core routers to distribute network connectivity to our Juniper & Cisco 10G access switches to every rack.
Lease-to-own servers are available at all of our locations around the world. Open up a live chat now and get started on your custom configuration.
Jared Smith is HostDime's Content Strategist.