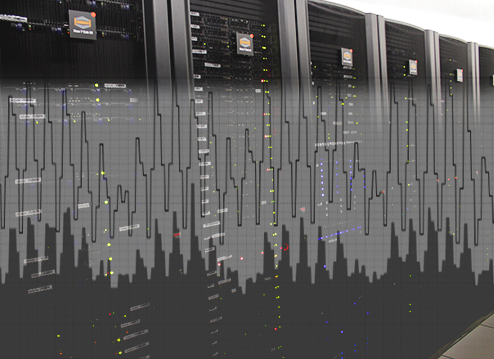 ♪ It always feels like somebody's watching meee ♪
If our servers could sing, we may be hearing that. HostDime's managed servers are monitored 24/7 by our tech team, two state-of-the-art monitoring services, and also, you!
YOUR SERVER STATUS: To check out your servers online, simply log in to Core and check out an overview of disk, memory, and load averages for all of your servers.
You can also check out all of our services across all servers right here. These statuses come directly from our DimeNOC monitoring system in real time, so they're the same statuses we see.
Services across all servers are rechecked every 30 to 45 seconds to ensure maximum uptime. If no servers appear, there's nothing abnormal currently happening and everything's running smoothly.
OUR NETWORK STATUS: You can also check out the current status of our entire network right here.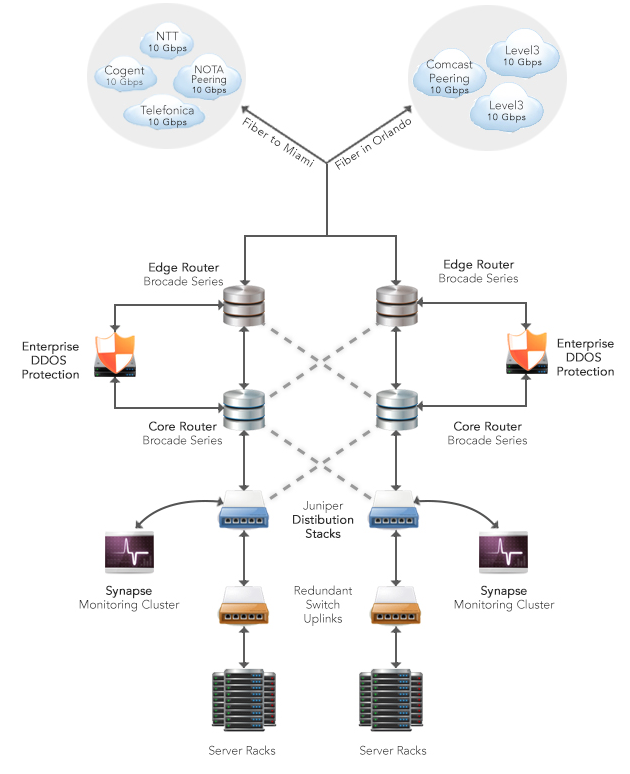 The DimeNOC facility operates one of Florida's most robust and redundant networks with close to 100 gigabits of redundant fiber capacity thanks to these Tier 1 network providers:
20G – Level 3 Communications
10G – Telefonica
10G – NTT Communications
10G – FLIX Peering
Cogent – On-Net Fiber
10G – Miami Peering
20G – Diverse Dark Fiber to Miami NAP of Americas
OUR MONITORING SERVICES: Two monitoring systems have been developed in-house by HostDime's dev team, Synapse for remote service monitoring, and Axon for local monitoring.
Synapse is an enterprise class application capable of performing tens of thousands of transactions per second. The algorithm determines whether a server is unresponsive, overloaded, or filtering incoming connection attempts.
Synapse monitors the servers in our DimeNOC datacenter at roughly 30 second intervals. All of our servers are constantly monitored to provide you with the utmost in uptime.
Besides detecting service failures, Synapse also makes educated guesses as to when a server is suffering from load related issues, which alerts a DimeNOC technician who will prevent the problem from escalating further.
Axon is a service that helps diagnose services and makes sure no configuration changes leave your server vulnerable to security problems. Axon can instantly detect any array degradation, drive failures, and filesystem problems. It also monitors disk space usage, so you are made aware when drives are almost at capacity.
For our clients, Axon performs semi-daily checks to make sure all backups are completed successfully. Should your server have any unexpected problems, Axon relays historical CPU, memory, disk, and load statistics to help diagnose the problem to stop it from happening again.
Jared Smith is HostDime's Content Strategist.