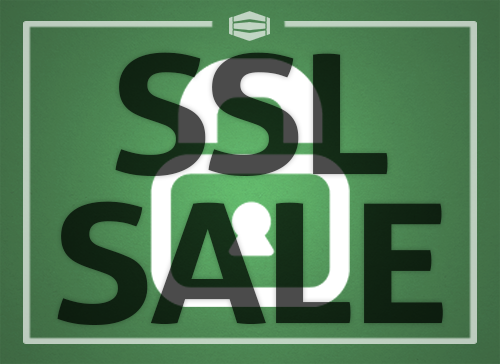 UPDATE: These promotions have ended as of 12/31/17. Stay tuned for more deals by subscribing to our newsletter on the right side of this page, or by following our social media.
NEW SSL AND RENEWAL SALE
All HostDime SSL Comodo Certificates, including new orders and renewals, are $10 off for a limited time only!
Essential SSL is currently $20
Wildcard SSL is currently $140
EV SSL is currently $290
HostDime's Comodo SSL certificates start at just $20 for a limited time. These certificates include domains validated, quick issuance, unlimited re-issues, 30 day refund, $10,000 warranty, 99.3% browser compatibility, and 128/256 bit Encyption.
If you are a current HostDime client, you can utilize this Resource Guide to order SSLs within Core directly.
Read on for links to all of our SSL related writings.
Everything You Need to Know about SSL
First of all, ask yourself "do I need an SSL certificate for my website?" I assume you do, since you are reading this right now. SSL certs are already starting to have an effect on e-commerce sites.
Websites have reported seeing this warning from their non-secure pages containing password or credit card input fields: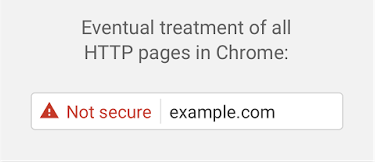 E-commerce websites without an authorized SSL certificate will be in jeopardy of having customers turn away from their online business.
Once you have decided if you need an SSL, there are different types to choose from. Follow this guide to pick the right one for you, or consult this chart: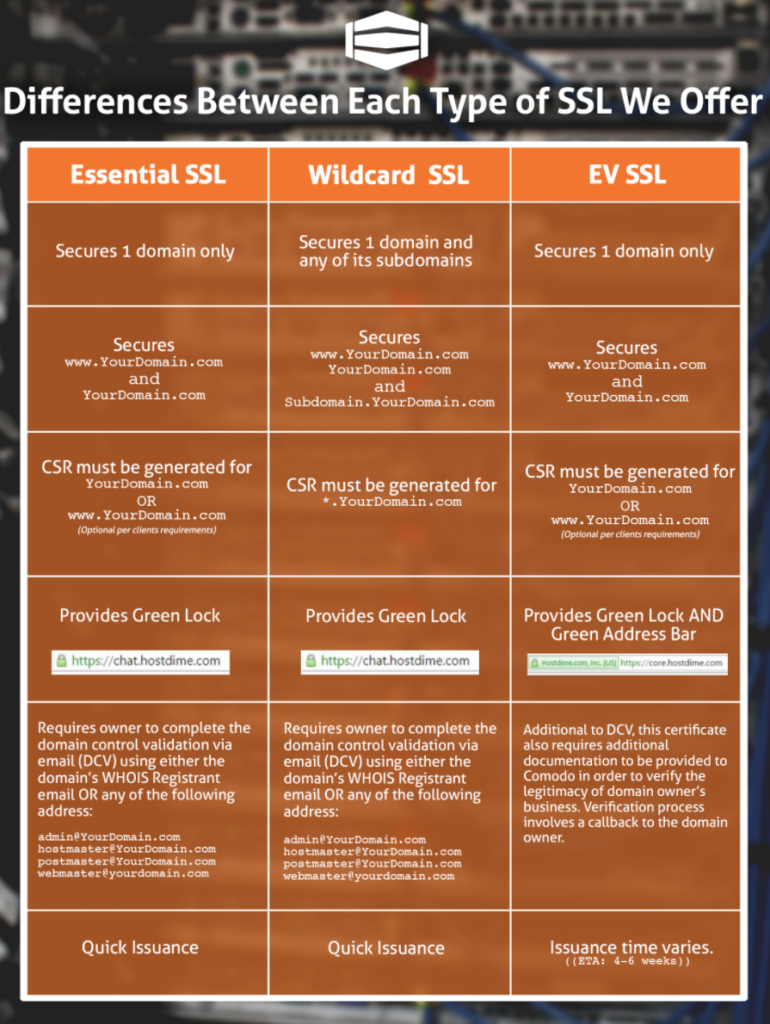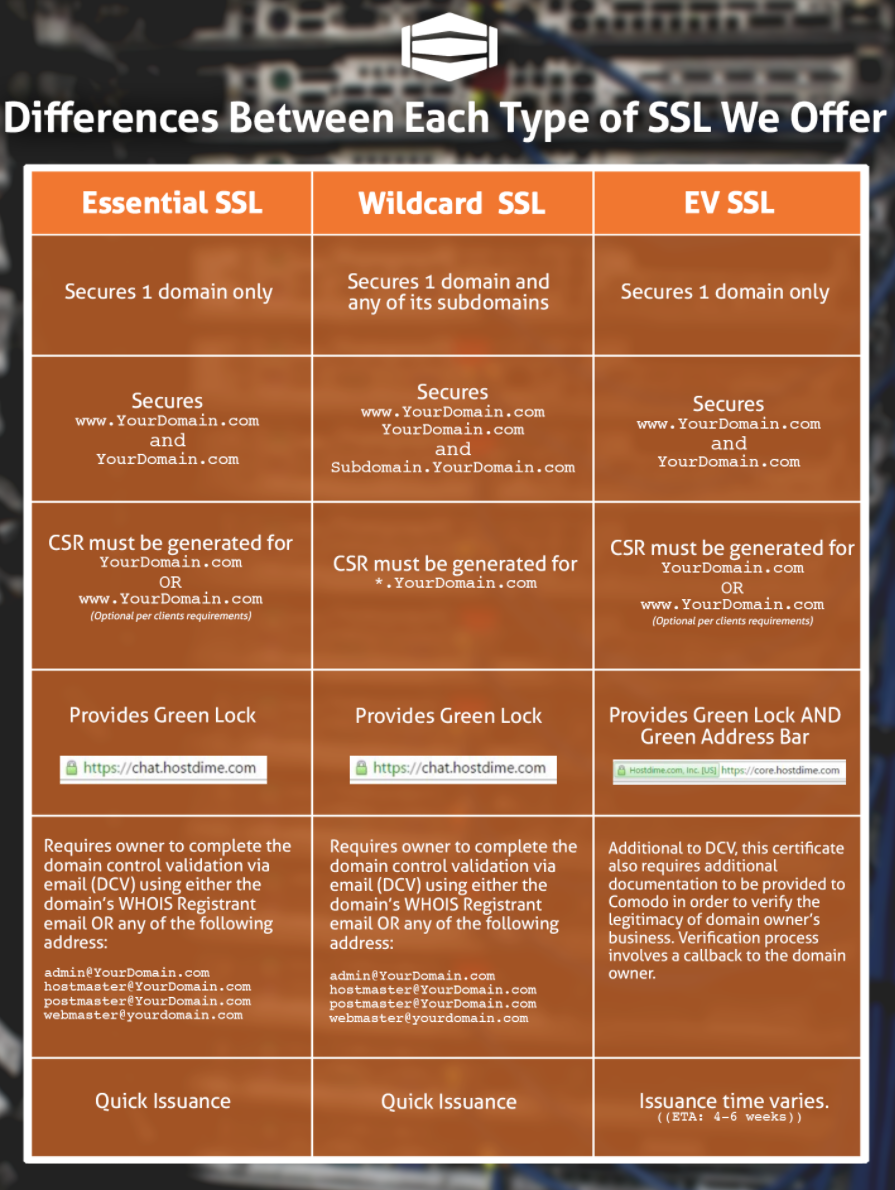 Upon purchase, installation is a breeze. Here's how to install an SSL for your hostname via WHM.
Later on down the road, refer to these guides on how to renew your SSL and reissue your SSL.
If you already have an SSL certificate, you can test the security level and configuration with the Qualys SSL test tool.
Lastly, HostDime has 4 tools, SSL Checker, CSR Decoder, Certificate Decoder, and CSR Generator, that were created in-house so you can easily help yourself manage and diagnose most SSL issues.
For any more SSL questions we did not touch on, don't hesitate to contact HostDime's sales team who are ready to help anytime.
Jared Smith is HostDime's Content Strategist.