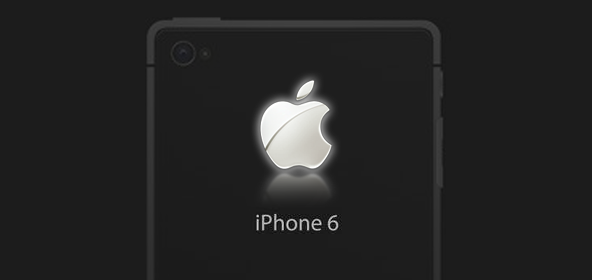 Fasten your seat belts, the iPhone 6 is coming! With production starting next month, the rumored release date is Friday, September 19th for not one, but possible two iPhone models. Bloomberg reported yesterday that a 4.7 inch display and a 5.5 inch version would be realized together. Currently the iPhone 5s has a 4 inch screen.
A larger screen was a request iPhone users have had for years, and it looks like it's finally here. Aside from that, we polled Surpass employees and came up with 8 other improvements we'd like to see in the iPhone 6.
8 Improvements We Want to See in the iPhone 6
1. Better Battery Life – RBC Capital Markets polled more than 4,000 consumers and found out that better battery life is the number one request from iPhone users. I know I would trade some added thickness for a longer battery.
2. Full Sapphire Glass Screen – Sapphire glass is more touch accurate and scratch resistant than Gorilla glass, but about 10 times as expensive. KGI Securities analyst Ming Chi-Kuo predicts that only the 5.5 inch iPhone 6 will include a stronger sapphire screen cover due to supply constraints.
3. LiquidMetal – Speaking of stronger iPhones, amorphous metal alloy Liquidmetal could be the key to a sturdier, and thinner iPhone. Apple was recently granted a patent for embedding sapphire displays in LiquidMetal chassis.
4. Waterproof – Smartphones have trended toward water-resistant in the last 18 months, with the iPhone lagging behind. While the iPhone has no removable back panel, the charger and headphone ports are open, and would have to be sealed in some way.
5. Better Camera – With each new iPhone, Apple has improved their rear facing camera. The iPhone 5S camera was 8 megapixels; while good, the Nokia Lumia 1020's camera had 33 more megapixels.
6. More Storage – The latest iPad was available in 128GB, so hopefully that means such storage is headed for the iPhone as well. While extremely unlikely, a MicroSD port would be awesome to store more media on whatever iPhone you choose.
7. Access to Internal Storage – This is also quite unlikely, but it remains one of the fundamental reasons for jailbreaking your iPhone. I'm tired of not being able to use my phone as a flash drive to upload media.
8. IR Blaster – I just received a Samsung Galaxy Note Pro, my first Android product, and one of the advantages it has over Apple products is the built-in Infrared Blaster (IR blaster). This device turns your phone or tablet into a universal remote.
What do you want to see changed with the new iPhone 6? Share your thoughts in the comments below, on our Surmunity forums, or at our Facebook.
---
Surpass Hosting offers shared hosting, reseller plans, VPS accounts, dedicated servers, and colocation at shockingly low rates!
Jared Smith is Surpass' Content Strategist. Follow Jared on Twitter.