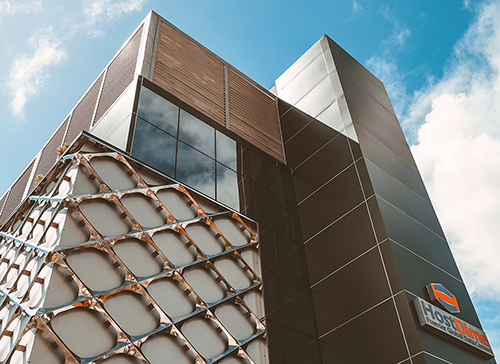 Cut your South and Latin America latency in half with HostDime's Brazil dedicated servers! Our two Tier 3 data centers in Brazil give your business the ability to target both the northern and southern markets of Brazil. Reach everyone in Brazil as fast as possible.
For a limited time only, HostDime has slashed prices on our Xeon Quad Core dedicated servers, physically located in João Pessoa, Brazil!

Specifications for Brazil Dedicated Server:
Single Quad-Core Xeon E3-1230 V5 3.4GHz w/HT (8 CPU Threads)
16GB RAM
128GB Business Class SSD or 1TB Enterprise SATA3 Drive
30Mbps Monthly Bandwidth
1,000Mbps (GigE) Public Uplink
/29 Subnet of Brazilian IP's (4 Usable IPs, 1 IPMI IP)
Location: João Pessoa, Brazil
Setup in 24 hours, or less!
To receive the multi-server discount, please contact our Sales team. This is valid for new server orders only.
HostDime Brazil Data Centers
HostDime Brazil has been one of the most reputable data center providers in South America for over a decade now thanks to our two data centers in João Pessoa and São Paulo.
While 80% of Brazilian websites are hosted out of the country due to lower costs, we aim to lower that number with our Brazil data centers offering lightning fast speed. By hosting sites locally, latency can be reduced to under 75ms, compared to more than 150ms latency for websites hosted on U.S.-based servers.

João Pessoa Data Center: We opened our flagship Brazil data center in João Pessoa in 2017. The 20,000 square foot, four story data center facility, designed and constructed by HostDime, is up to Uptime Institute's Tier III standards. HostDime's continued growth in Brazil and the demand for data center infrastructure services in Brazil drove the need to have this facility built. The facility can support up to 250 racks and also has private cage space for those companies who seek private spaces. Take a virtual tour and behold HostDime Brazil's flagship data center in all of its glory.
Sao Paulo Data Center: HostDime also operates data center infrastructure in São Paulo, Brazil. Like all HostDime data centers, our São Paulo location comes fully equipped with superior technology like powerful generators, UPS systems, high security, and fire suppression systems. The facility boasts over 30,000 square feet and is connected to some of the major back bones and fiber landing stations in Brazil.

Our services in Brazil include dedicated servers, cloud servers, and colocation. For more information, feel free to chat with us!

Jared Smith is HostDime's Content Strategist.