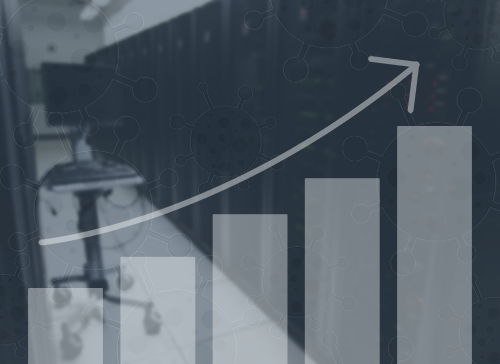 As we approach the one year mark of the worldwide Covid-19 pandemic, we want to highlight the necessity and increased demand of data center infrastructure, its importance on the new normal of business operation, and where we go from here.
The novel coronavirus has forced humanity to stay home and log on. The Internet infrastructure was put to the test immediately, as overall usage skyrocketed by 47% in Q1 2020 alone. Many households joined the 4 comma club, exceeding 1,000,000,000 bytes (1 terabyte) of data in just one month.
In the months to follow, 42% of the USA working population were working from home. Another 33% were not working at all. Meanwhile, their children had to be online for remote schooling.
It quickly become aware the massive importance of Internet stability for our new way of life. Data centers, as the backbone of the Internet, had to rise to the challenge.
Data Centers Spring Into Action
Thankfully, data centers were made for moments like this. The main design and operation goals of Tier III and IV data centers are for sustained stability, capacity, and reliability to meet any demand. Data centers are built for uninterrupted power and Internet connectivity. 99.99% uptime is the goal; 20 minutes of downtime a year is simply too much.
Experienced data center operators have business continuity plans ready for various scenarios of potential disruption. Once Covid-19 arrived, many began implementing these plans.
The Department of Homeland Security considers data centers a critical infrastructure industry. This means that data center operators, including system admins, security, IT managers, data transfer specialists, software and hardware engineers, and database administrators are allowed on-site and ready to help at a moment's notice.
At the same time, various workloads were moved off-site, so data centers could keep performing optimally with fewer people inside. Data centers have gotten increasingly more automated; processes like checking server temperatures or server spikes can be done remotely. For those that had to work on their server physically, sterilization techniques were implemented, like replacing fingerprint locks with eye scanners.
Businesses also had to update their own strategy on-the-fly, with many implementing hybrid IT infrastructure to improve their remote work capabilities.
If this historic shift didn't work out as well as it did, the lockdown would never have lasted. We would been forced to return to work, raising infection rates, and possibly seeing a total economy collapse. Working from home, with the help of data centers, has become an essential weapon in the battle versus this pandemic.
Exodus from Metropolitan Areas
A recent survey by S&P Global showed 67% of organizations expect work from home policies to remain in place either permanently or for the foreseeable future. Microsoft, for one, will let their employees work from home permanently.
It's no surprise that millions of workers have fled populated cities like New York City and Los Angeles for more rural locations. States like Minnesota and Oklahoma are offering cash and incentives to remote workers to come live there. Countries like Bermuda are easing up on their work visas to entice workers to help offset the hit to their tourism industry.
This escape from metro areas presents a profound change for mainstream cloud and infrastructure providers. There is now a huge demand for compute power and storage at the edge. Without edge data centers in unique, smaller-sized cities, the worker leaving New York for the outskirts will surely notice data congestion and poor connection, causing increased latency.
Edge in the Covid-19 Era
It's estimated that a third of all traffic will use edge data centers to bypass the core networks completely by 2022, keeping data at the edge near end users. This migration has only accelerated in the last year.
HostDime recognized this need early on and operates 10 edge data centers around the world. Take our Brazil data center in João Pessoa for example. This location, though not in the top 5 populated cities in Northeastern Brazil, is ideal for national and international enterprises looking to place their mission-critical workloads and data closer to the end users in Brazil. Brazil has a population of 220 million; having data locally in Brazil to serve these users is essential to their way of life.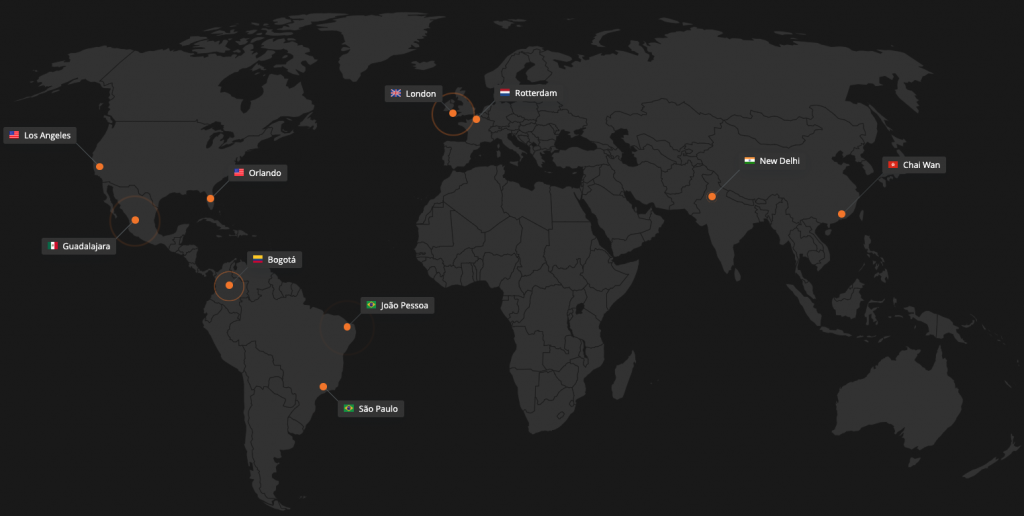 Pandemic aside, there is an obvious and massive global need for more localized uses at the edge, with streaming video, video conferencing, and the IoT at an all time high, as well as the upcoming 5G adoption. These edge locations will continue to sustain and push forward this global digital movement.
Edge cloud environments that are open, secure, and scalable will appeal to a broad range of corporate, consumer, and telco workloads. In the end, all businesses are trying to increase performance, reduce latency, gain speed on their deployment, and save money. Edge data centers help check all these boxes.
The economic slowdown has forced enterprises to scrutinize every dollar of their IT spending, but continued investment in mission-critical infrastructure like data centers and cloud services will be vital to supporting remote working and business continuity.