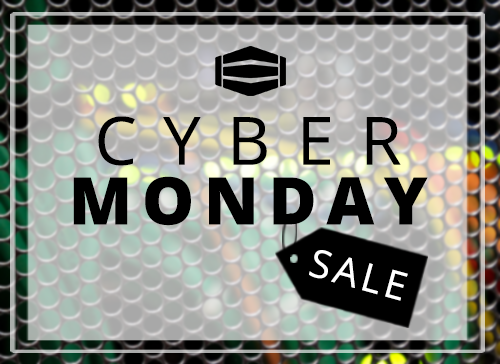 Let the Cyber Monday party begin!
 
Today and tomorrow only, HostDime is offering 20% off each and every month for the life of your new VPS or dedicated server. This offer is also live at our Colombia branch, and a similar deal at our Brazil branch.
 
Enter CYBERDIME at checkout for the USA offer (no coupon needed for Colombia or Brazil), or you can always contact a member of our team. This offer is valid for new services only and not upgrades/downgrades.
 
Maybe you are looking to add a new server, or perhaps looking for greener pastures away from your current server provider. Reminder that we provide FREE cPanel, Plesk, and no panel migration for all new accounts within 30 days of sign-up date. Come home to HostDime.
 
With your own VPS or dedicated server, you have full control over your site, giving you faster transfer speeds for optimum performance. This not only allows for faster page speed but also the ability to process more concurrent orders with less waiting.
 
HostDime takes a fully managed approach to servers; we handle the setup of your hosting account, troubleshooting, and everything in between. We will be right there by your side, even on holidays, to assist you with any issues that may arise on high traffic days like Cyber Monday.
 
If you are already a HostDime client, spread the good news and share your affiliate link.
 
Stay tuned for more deals by subscribing to our newsletter on the right side of this page, or by following our social media.
Jared Smith is HostDime's SEO & Content Strategist.