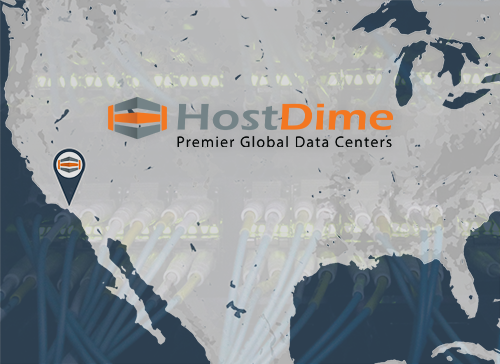 The One Wilshire Meet Me Room in downtown Los Angeles, California is not just any network interconnection hub, it is THE network interconnection hub. For the last 30 years, telecom and Internet networks have congregated in the building to exchange traffic. With over 300 ISPs and tens of thousands of cross-connections, One Wilshire boasts the most densely populated Meet Me Room in the world.

One Wilshire Meet Me Room – Gateway to Asia
While One Wilshire acts as a main data storage site for Los Angeles businesses, especially the entertainment industry, its larger impact involves the Asia-Pacific area.
One-third of Internet traffic from the U.S. to Asia passes through One Wilshire via submarine communications cables. For example, the 6,000 mile long Unity TransPacific starts in Chikura, Japan and ends at One Wilshire; this pipeline features eight optical fiber pairs, each operating at 96×10 Gbps DWDM. This increases network redundancy, provides ultra-low latency, and satisfies Internet traffic demand between Asia and North America.
With nearly all major Asian carriers colocated inside One Wilshire, the building is a true network gateway for businesses hoping to reach Asia and the global marketplace.

Interconnection Between Data Centers
As you can imagine, rackspace at One Wilshire is among the most expensive in the United States because of the ability to interconnect freely between so many carriers and service providers. Luckily you can take advantage of this extensive connectivity without paying an arm and a leg.
HostDime's Los Angeles data center features a diverse dark fiber connection directly into One Wilshire. Being virtually in their Meet Me Room allows any client in our facility to connect to any of the private and public networks in One Wilshire. This empowers enterprises with endless choice, flexibility, and redundancy.

Los Angeles Servers and Colocation
HostDime continues to be an industry leader in the infrastructure market with data centers around the globe. We have locations worldwide to make sure your visitors receive the fastest response times to your website by hosting in your target audience.
HostDime offers bare metal servers and colocation at our Los Angeles branch. The 7 story data center facility is 490,000 square feet and is SOC2, SOC3, and HIPAA compliant.
Aside from connectivity to One Wilshire Meet Me Room and access to TransPacific cables, HostDime's Los Angeles data center includes other interconnection benefits like:
Global options for transport solutions
Network-neutral, multi-carrier networking
Business continuity & disaster recovery
Chat with us now and tell us what you need; whether you have your own hardware or require a dedicated server, we can create a solution to get you targeting the Asian market ASAP with little impact on latency!