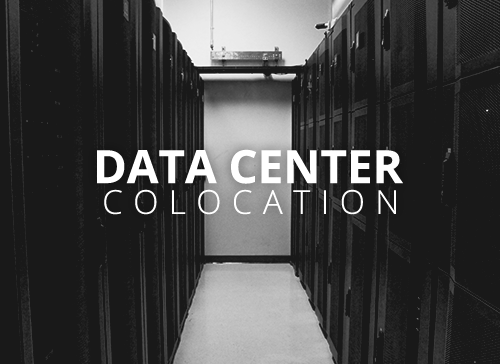 The worldwide colocation market has seen sustained growth this decade with companies flocking to remove on-premises data center space in favor of cloud services and modern colocation. The good news for infrastructure providers continues on the heels of two recent studies predicting the near future of data center colocation.
First up, we have 451 Research's latest quarterly Datacenter KnowledgeBase, which tracks over 1500 worldwide data center providers. Their projections show that the global colocation market will surpass $54 billion in revenue by 2023. There was roughly $38.2 billion in revenue in 2018.
451 also predicts continued expansion in terms of net operational square feet in the multi-tenant data center market. Analysts expect a 6% CAGR (Compound Annual Growth Rate) by 2023, while global demand should to be slightly higher at 7% CAGR.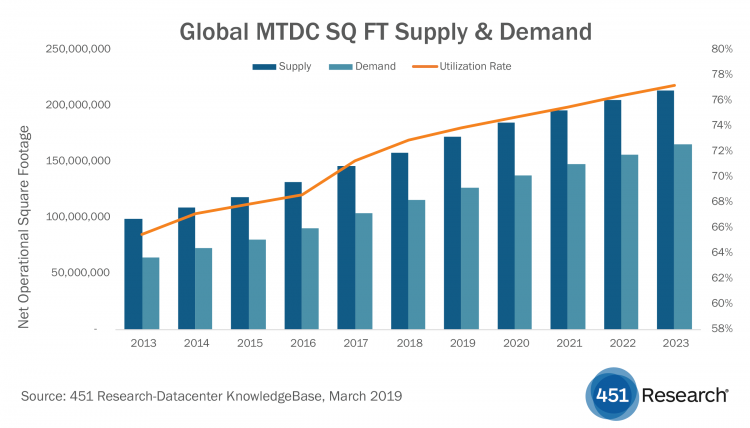 Edge Data Center Growth
When we think of how these data centers will be used in the next few years, we need to focus in on edge data centers. These data centers are located as close as possible to the end users, often in mid-sized cities. According to Cisco's Visual Networking Index white paper, 1/3 of all traffic will use edge data centers and IoT devices to bypass the core networks completely by 2022, keeping data at the edge near end users.

The most recent expansive edge data center market study comes to us via Global Market Insights. They show that the current edge market size is a bit over $4 billion USD in 2017, and will grow at about 20% CAGR between now and 2024. As you can see, colocation in these edge data centers are expected to see rapid adoption and growth, valued at around $400 million in 2017 to around $1.6 billion in 2024.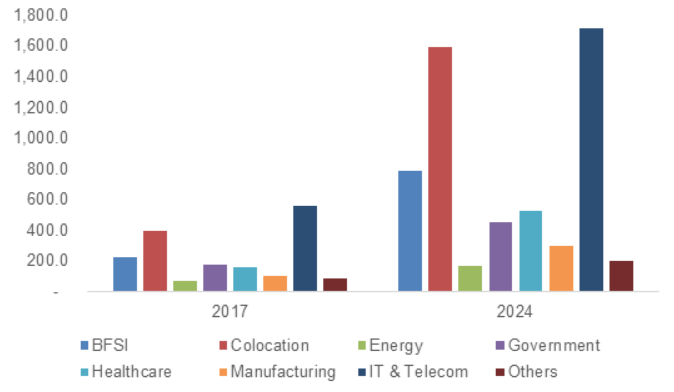 A big reason for this growth is high quality video streaming and the necessity of speed for the IoT is forcing businesses to utilize data centers at edge locations. Infrastructure in large markets come across several issues like data congestion and poor connection, causing high latency to the end user.
Large enterprises looking to maintain a global presence need to leverage these edge data centers in order to succeed. Obviously building data centers in every major city isn't feasible; finding colocation with the capacity and infrastructure needed to support intensive operations is a much more cost-effective solution.

Edge Data Center Colocation
HostDime has colocation options in 11 data centers around the globe (Orlando, Los Angeles, London, Rotterdam, New Delhi, Chai Wan, Guadalajara, Bogota, João Pessoa, São Paulo) to ensure your visitors are receiving the fastest response times possible by hosting it closest to your target location. We can help your enterprise scale your operations globally to bring streaming video to the end user via low latency and lighting fast data transmission. For more information and a customized set-up for your needs, contact us and let's chat!
Jared Smith is HostDime's SEO & Content Strategist.