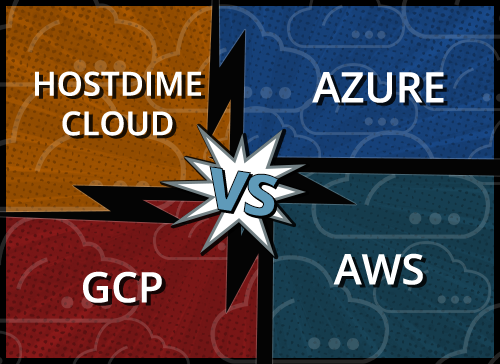 When considering purchasing a cloud server, why go with HostDime over the larger corporations like Amazon, Microsoft, and Google?
Some reasons are clear: personalized support, ease of use, intuitive UI, customizable specs, lower data egress fees.
But what about speed? Speed is one of the most important aspects of cloud infrastructure. 40% of website visitors leave a site after 3+ seconds of load time. Each delayed second causes a 7% decrease in conversion rate; your money is literally lost by the second.
We decided to test our cloud versus the competition to see who is the Usain Bolt of cloud servers. The following set-ups are all roughly the same price and feature similar hardware specifications:
HostDime Cloud (2 vCPU, 8 GB RAM)
Amazon Web Services (t3a.large, 2 vCPU, 8 GB RAM)
Microsoft Azure (Standard_B2ms, 2 vCPU, 8 GB RAM)
Google Cloud Platform (n2-standard-2, 2 vCPU, 8 GB RAM)
Fastest Cloud Speed Tests and Results
Two different tests will be run multiple times.
The first test we will perform is the Unix Bench test. This tool runs 10 different tests and gives out an overall score showing how well the server performed on the underlying infrastructure. Unix Bench is used to evaluate the overall system performance when running single and multiple tasks.
This test will be run twice and the scores combined. Here are the results: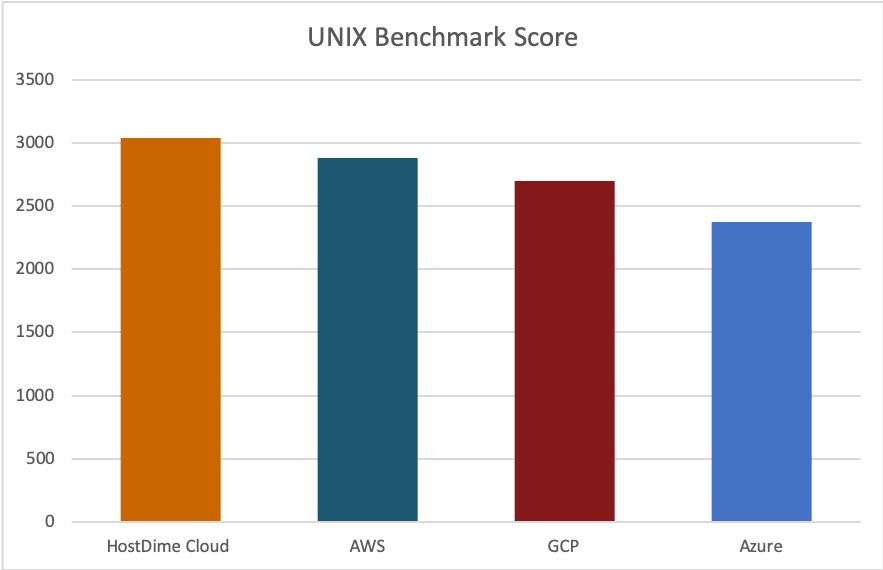 Score one for HostDime!
Now let's perform the final test, which will show the cloud server's IOPS (Input/Output Operations Per Second, pronounced i-ops). This is a common measurement used to test benchmarking performance in storage systems such as hard disk drives (HDD), solid state drives (SSD), and storage area networks (SAN).
We will run random read/writes at different block sizes (4k, 256k, 4m) using fio to test the storage layer; each block size will be tested 3 times and we will combine the total number of the 9 tests to find the total number of IOPS. Here's the results.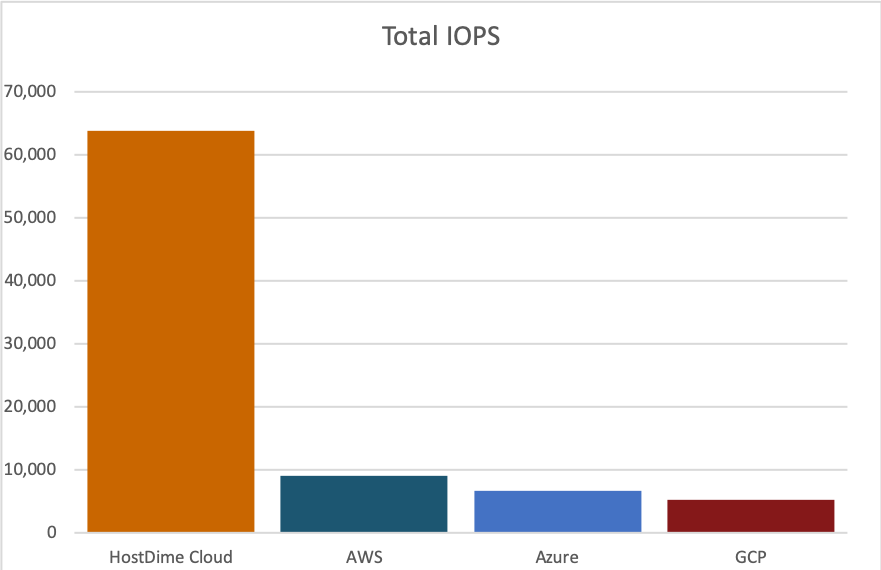 Wow look at those results! HostDime won both the Unix Bench and IOPS test in convincing fashion. We are proud of how our Cloud and infrastructure not only stacks up with the big boys in the industry, but surpasses them in speed.
For a look at the raw test results and the exact types of commands run, go to our Knowledge Base.
Test our speed for yourself. When it takes just seconds to spin up a VM, what do you have to lose?
Our cloud is the most scalable, highly available, and highest performing solution in our almost two decade history. Leverage our cutting-edge hardware of Enterprise-grade processors and industry best SSDs to create your instant infrastructure.
These VM's are on an infrastructure spread across multiple physical servers for maximum scalability and high availability.
HostDime Cloud Global Locations:
US | Brazil | Mexico | Colombia
India (Coming Soon) | UK (Coming Soon)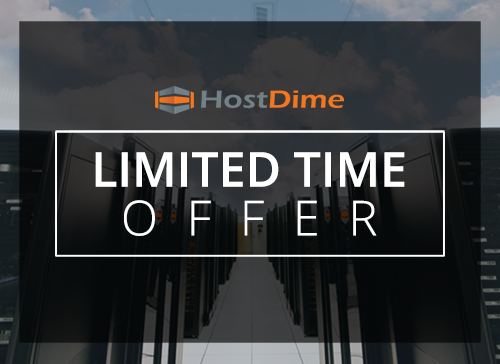 For a limited time only, we will match your initial credit deposit! For instance, put in $1,000 and receive $2,000 total! There is no maximum to the amount we'll match.
To get this offer, chat with us, mention this cloud server sale, and we'll credit your account. Your cloud server is billed hourly and deducts from a credit system. You may add as little, or as much, credit to your account as you would like (minimum deposit is $20.00). Take advantage of the deposit match; you have 30 days from purchase date to request this from our sales team.