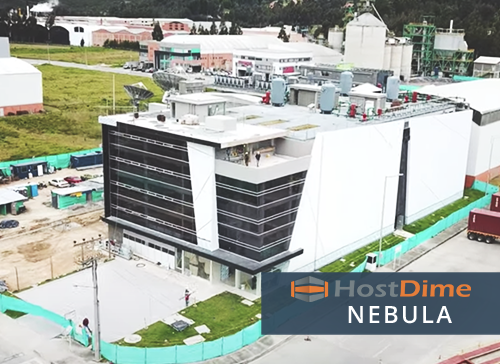 It's exciting times around here as HostDime Colombia's upcoming data center in Bogota is taking shape.
The 70,000 square foot, eye-catching facility will feature full private suites, colocation cage space, private locking colocation racks, and an entire floor for cloud-based products. The data center is designed to support over 800 racks.
As we near completion, take a sneak peek inside the soon-to-be largest data center in Latin America.
We nicknamed this massive facility "Nebula". You may recall from astronomy class that nebulas are interstellar clouds that act as a nursery for new stars. We see this data center the same way: an agent of light, change, and activity. It reflects our company philosophy to always foster growth, and catapult ourselves and our clients to the highest of heights.
Purpose Built for Tomorrow's Demand
A purpose-built data center is designed from the ground up for specific data center usage. Many data centers are retrofitted facilities, meaning they are large warehouses or factories that have later been converted into a data center.
These makeshift data centers make compromises when it comes to crucial data center elements that could put customers' businesses and data at risk. When a data center is built from scratch, they are specifically engineered to provide maximum uptime, optimal security, and flexibility for growing businesses.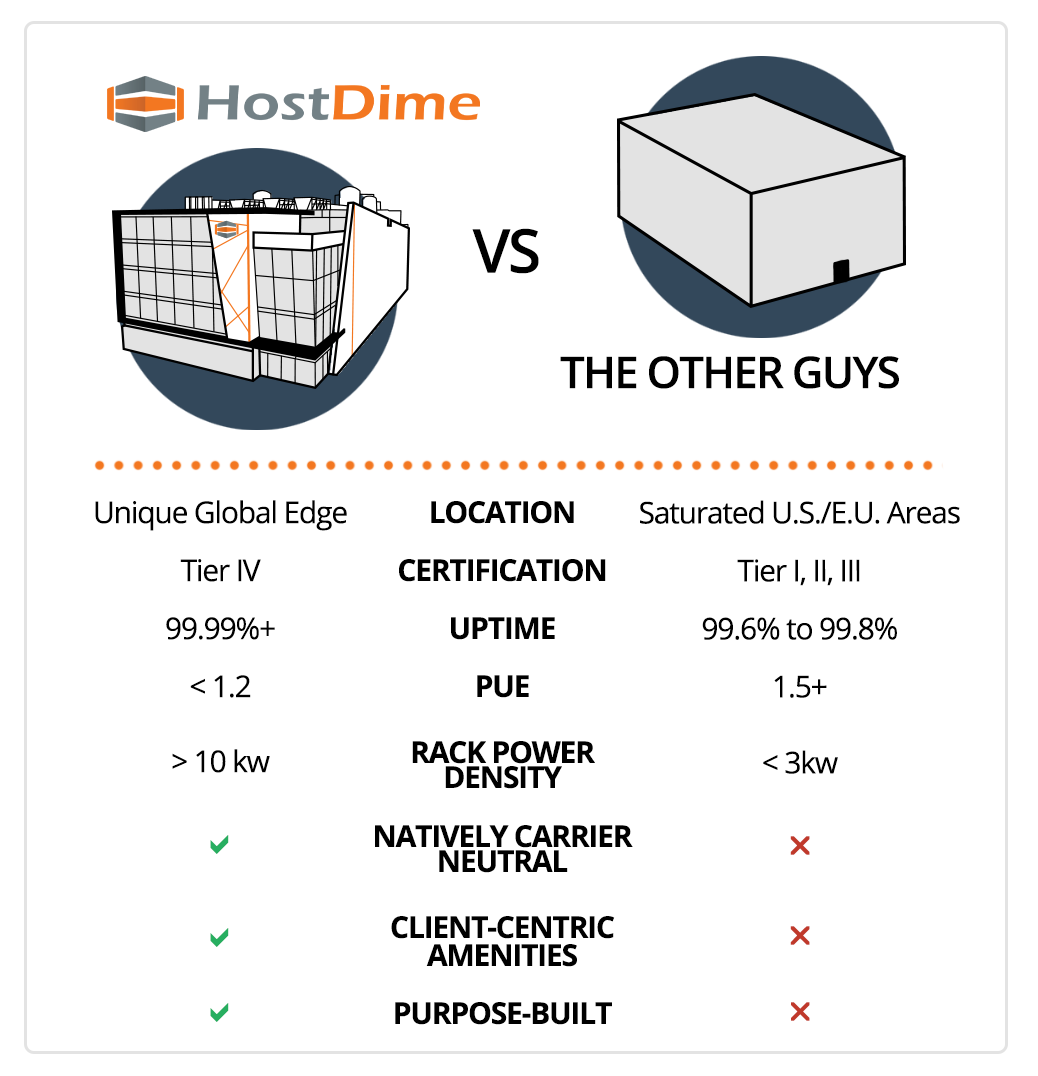 HostDime Colombia's facility, which will live in the free zone of Tocancipá, Cundinamarca, is one of the only Tier IV data centers in Colombia. What does Tier IV mean? It means availability, and lots of it. Tier IV is the highest possible certification; Tier IV data centers have an uptime of 99.995%, meaning annual downtime equals no more than 26 minutes.
With more applications than ever moving to the "cloud", aka purpose-built data centers, there's an obvious and massive need for more localized uses at the edge. Uptime and location have never been more important.
Stay tuned for the grand opening and hit up our chat for any questions you may have regarding this upcoming facility!
Jared Smith is HostDime's Director of Marketing.