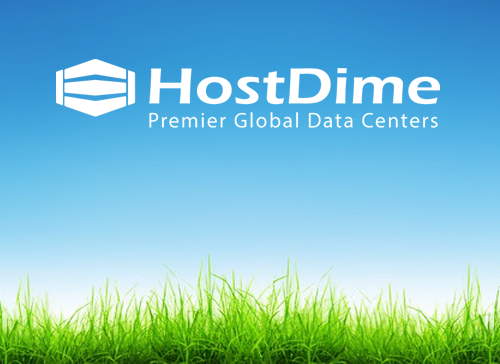 For over a decade, HostDime has been committed to creating data centers as environmentally friendly as possible and constantly examining the infrastructure and layout of our facilities.
Our latest venture into going green involves implementing new Tier 4 generators in our upcoming 88,000 square foot Orlando data center.
Currently we deploy Tier 2 emergency diesel generators that can switch the critical load over in the rare event that utility power becomes unavailable. This ensures constant power is always delivered to our facility and your operation.
Emergency backup electrical generators are a necessary part of life. They can save lives during a crisis. An electrical power outage, even for a short time, can cause public health and safety situations, not to mention the monetary loss blackouts can create for businesses.
But this comes at a cost. Older generators deployed in most data centers release way more smog-forming nitrogen oxides per megawatt than both natural gas and coal plants. So the EPA has come out with strict limits on toxic air emissions from reciprocating internal combustion engines (RICE), which are used in most backup generators.
In a quest to be more clean with our energy, HostDime is upgrading our largest generators from Tier 2 to Tier 4, which will significantly reduce our emissions in the time until our new facility is complete.
These new Tier 4 generators will also be compliant with these new RICE NESHAP rules set by the EPA. It's estimated that these generators will produce over 90% less Nitrogen Oxide and over 90% less particulate matter (PM) compared to older Tier generators.
Needless to say, these super clean air generators certified by the EPA will meet the high standards for hazardous air pollutants and will help our surrounding environment.
HostDime's Other Green Initiatives
SOLAR POWER: The rooftops on our new data center and headquarters will feature high-density solar panels; up to 25% of the facility will be powered by the sun.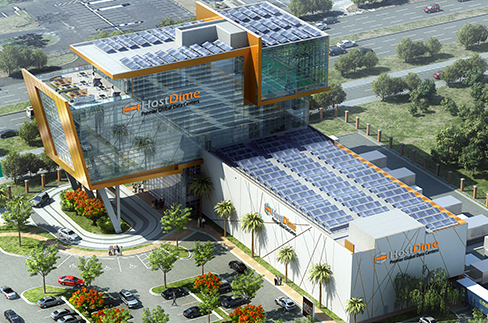 HOT AISLE CONTAINMENT: HostDime servers must be cool at all times, so it's difficult when so much heat emulates from them. A passive cooling containment zone was created to maximize operating efficiencies by routing hot air directly to the unit, which increased cooling capacity and eliminated hot spots, therefore requiring less energy. After installation, we were able to shut down two different 30 ton CRAC units.
For more information on how we did this, read this article.
ELECTRONIC RECYCLING POLICY: When HostDime no longer finds use for our machines, we turn to Orlando Recycles, who properly recycles and re-markets all the reusable electronic equipment taken from our data center. They also perform a "one pass data overwrite" so no data is compromised.
Jared Smith is HostDime's Content Strategist.