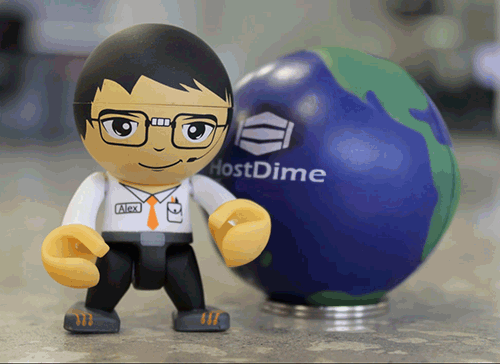 Happy Earth Day everyone! Today is a day of action to promote environmental protection awareness. For almost 2 decades, HostDime has made our green data centers as environmentally friendly as possible thanks to increased energy efficiency and ever-evolving green innovations.
We frequently examine the infrastructure and layout of our facilities to optimize their performance and energy output. Let's take an inside look into our green data center initiatives that include cleaner generators, roof solar panels, hot aisle containment, and 100% electronic equipment recycling.
HostDime's Green Data Center Initiatives
Aisle Containment Solution: Containment of hot and cold aisles and funneling hot air from cabinets is intended to prevent the mixing of cool and exhaust air in the server room. Mixing these two air flows will increase refrigeration and energy costs. HostDime created a passive cooling containment zone that maximized operating efficiencies by routing hot air directly to the unit, which would increase its cooling capacity and therefore require less energy.
After the aisle containment installation, we were able to completely shut down two different 30 ton CRAC units. Upon shutdown, the data center continued to run on all cylinders. Benefits included maintaining a uniform air temperature, eliminating hot spots, and delivering the appropriate cubic feet per minute (CFM) per cabinet.
Containing the heat energy generated by the equipment provided a clear return path for it to go directly back to the remaining CRAC units. Voilà, no more wasted energy.

Repurposing Servers: Servers often get re-purposed throughout their life cycle. In the beginning, a fast machine would take care of the heavy workload and later be used as for testing. In this evolving technology world, a typical timeline would be:
Phase 1: server handles most advanced applications
Phase 2: server used for backup, development, and testing
Phase 3: server becomes outdated, ready to be recycled and replaced
New Clean Air Generators: Tier II emergency diesel generators can switch critical load in the rare event that utility power becomes unavailable, ensuring always on power. Emergency backup electrical generators are necessary; they can save lives during a crisis. However, older generators deployed in the majority of data centers release smog-forming nitrogen oxides.
HostDime has upgraded our 1.2MW generator from Tier II to Tier IV, significantly reducing emissions. Tier IV generators produce over 90% less Nitrogen Oxide and over 90% less particulate matter compared to older Tier generators. These super clean air generators certified by the EPA will meet the high standards for hazardous air pollutants and will help our surrounding environment.

Solar Power: The rooftops on our upcoming 2023 data center and headquarters will feature high-density solar panels; up to 25% of the facility will be powered by the sun. We're taking advantage of our roof space to reduce operating costs, lock-in energy costs, and decrease our carbon footprint. Here's a mockup of the new facility, and we can't wait for you to see it next year!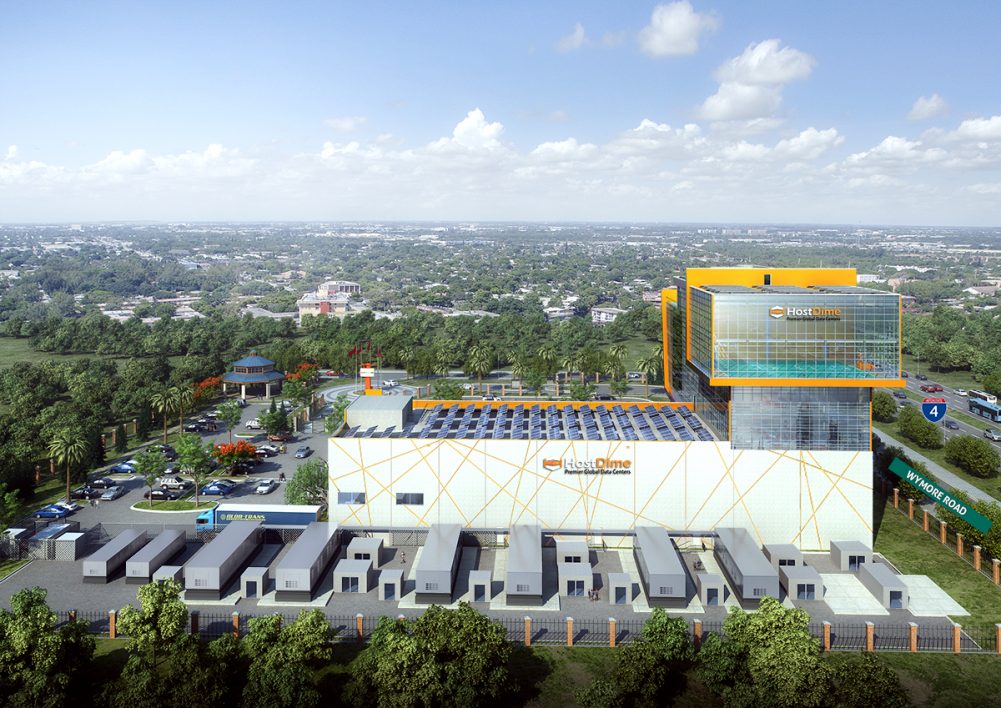 100% Electronic Equipment Recycling: When it's time for the server to be recycled, HostDime turns to Orlando Recycles, who properly recycles and then re-markets all the reusable electronic equipment taken from our Orlando data center. Your data is important, sensitive, and should never be compromised. That's why Orlando Recycles performs a "one pass data overwrite" with a pattern of meaningless information. This ensures no electron microscope or similar tool has a chance at seeing anything meaningful on your old equipment. This overwrite is on top of HostDime already wiping the data clean once a server is cancelled.

For any questions you may have regarding our green initiatives, don't hesitate to contact our team!
Jared Smith is HostDime's Director of Marketing.