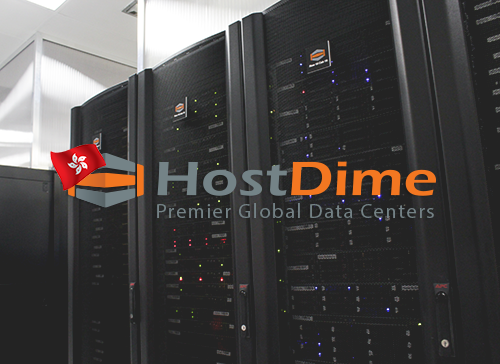 The Asia Pacific market is growing at a much faster pace than any other global region. The Economist recently predicted this area will include four of the five largest economies by 2050.
Getting your enterprise in this emerging area could be crucial to its survival. For companies looking to expand into Asia Pacific, Hong Kong data centers have become essential for storing some of their data operations to bridge into mainland China. Getting as close as possible to a specific market will improve application performance for end-users in the region.
HostDime's Hong Kong Data Center
In our current technological landscape, enterprises require immediate, global interconnection for daily operations.
Here's where HostDime can help. Our Hong Kong data center in Chai Wan is one of the largest Tier 3+ Internet Service Center buildings in the world at 30 stories and 350,000 square feet. Chai Wan is one of the busiest commercial areas in Hong Kong and a major hub of foreign and Chinese business institutions.
This data center features cross-connect services that are cost-effective for tenants. Cross-connect provides a high-performance and low-latency connection within our facilities via high concentration of carriers and multiple Tier 1 ISPs using the most efficient routing possible.
Our network features the leading Hong Kong bandwidth providers including:
NTT Communications, one of the most well connected networks in Asia, and the largest telecommunications company in Japan. NTT provides network management, security and solution services to consumers, corporations, and governments.
Airtel, which provides GSM, 3G and 4G LTE mobile services, fixed line broadband, and voice services. Airtel is the largest cellular service provider in India and the third largest in the world with a 303 million subscriber base.
This Hong Kong location also features high-speed inter-site connection, which is a virtual extension between data centers for easy scaling and the ability to create high availability solutions.
We offer bare metal dedicated servers and colocation at this branch. For more information, please open a chat and we'll respond ASAP.
HostDime's Global Network Infrastructure
HostDime owns and operates data centers in Orlando, Mexico, and Brazil (x2), with network facilities in Colombia, Hong Kong, India, the United Kingdom, and the Netherlands.
One of the most crucial aspects of a global data center company is providing the best network possible. We only partner with Tier 1 providers who can deliver the highest quality of bandwidth across the globe.
HostDime partners with 25 top tier providers in 10 global locations. Check out our interactive map showing which providers are in which global locations.
With data centers and servers all over the world, we make sure your website visitors are receiving the fastest response times possible by reaching the location of your audience.
Jared Smith is HostDime's SEO & Content Strategist.