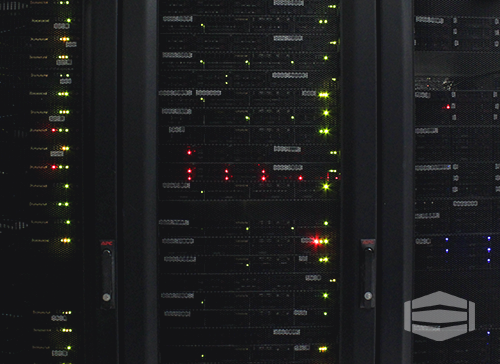 HostDime continues to be an industry leader in the worldwide data center market with dedicated server and colocation options available in 10 data centers around the globe. We have infrastructure all over the world to make sure your visitors receive the fastest response times to your website possible by hosting in your target audience location.
HostDime is proud to offer enterprise-level, managed dedicated servers at our Los Angeles, California branch. The 7 story data center facility is 490,000 square feet, outside the 500 year flood plan, and is SOC2, SOC3, and HIPAA compliant.
HostDime's Los Angeles data center features connectivity options to dozens of leading domestic and international carriers, as well as physical connection points to the world's telecommunications networks and backbones. Connectivity benefits include:
Connectivity to One Wilshire
Global options for transport solutions
Network-neutral, multi-carrier networking
Business Continuity & Disaster Recovery
Access to TransPacific Cables
HostDime's downtown L.A. data center offers enterprises a secure, reliable environment for your server solutions.
HostDime's Los Angeles branch offers a robust and broad line of fully managed dedicated servers, from entry level to the most advanced in the industry.
These Los Angeles bare metal servers come fully managed; let us take care of setting up your server, perform troubleshooting, and everything in between. Every server is turnkey and ready to host any application or web service you desire. HostDime's technicians also perform a 10 point security audit on every server.
Check out our customizable packages now, starting at $255. Chat with us now and tell us what you need; we can have your Los Angeles servers up and running within 24-72 hours.
HostDime's colocation is an all-inclusive service that allows you to host your own hardware in our state-of-the-art data center in Los Angeles, California. This highly connected data center offers the space, connectivity, on-site services, and cloud options to help your enterprise grow. Here are some of the data center's specifications.
High Availability Power
N+1 UPS system
Eight 1500 kW and three 2000 kW building generators
10,000 kw shared UPS power capacity
2N Power Density
DC power available
High Efficiency Cooling
N+1
Single membrane roof
Floor loading up to 125 lbs/ sq ft.
Impenetrable Security
24/7 Security
CCTV cameras
Biometric and photo badge access
Man trap doors into data center suites
Elevator authentication
Our L.A. data center is open 24 hours a day, staffed with on-site expert engineers and support technicians. Using the latest equipment and technology, HostDime proudly delivers top-notch service, support, and cloud solutions in California and throughout the world.
Los Angeles colocation starts at just $100 a month.
Jared Smith is HostDime's Content & SEO Strategist.