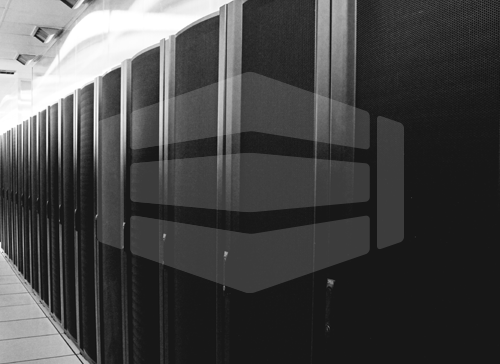 HostDime sells more of a service than a product with our managed approach, included for free when you purchase a VPS or dedicated server.
Managed server hosting refers to the web host company taking control of practically every aspect of a customer's server; this is ideal for companies without an internal IT staff or who want to free up their staff for other business tasks.
What Exactly is Included in HostDime's Managed Services?
Client requests are very diverse and we try our best to accommodate these needs. Here's a basic and incomplete outline of what our managed services cover.

Control Panel
Creating, deleting, setting up, cPanel accounts and DNS entries. As with most of these tasks, large bulk set-up is not included.
Creating, deleting, setting up, email accounts, DNS (MX) and other related domain records.
Kernel upgrades, OS patches.
PHP updates to control panel or OS supported versions only.
MySQL updates to control panel or OS supported versions only.
WHM/cPanel updates.
Software updates for packages maintained by our approved control panel vendors, meaning third-party script updates usually are not included.
FTP troubleshooting.
Email troubleshooting for cPanel integrated mail services such as RoundCube, SquirrelMail, and Horde. Third-party email programs such as Outlook, Thunderbird or Mac Mail are not supported, though we will help diagnosis connection and provide proper settings.
Cron jobs: Assistance with the configuration of the cron job execution time, frequency, and completion notification via email.
LAMP and WAMP Stack Support (control panel or OS supported versions only): PHP compilation, upgrades, installing extensions, custom directive configuration and support. MySQL installation, configuration, optimization and recovery. Database corruption assistance.
Backups and Restoration
Your backups are maintained on the server as a courtesy, and are never guaranteed. These backups are stored to help accelerate any potential data recovery.
Backups fall under the content umbrella, and the responsibility of all content management rests on the client. Remember to always maintain off-server backups of your data, preferably once a month. HostDime strongly recommends that you save your backups to a remote location in addition to the local destination.
We will always assist you in configuring your backups through the control panel of your hosting package, as well as creating a custom disaster recovery solution to fit your needs.

Network
Custom DNS configuration.
Network attack mitigation (see "Security" below for more details).
High Bandwidth consultation needs.
Troubleshooting network related issues (only manage issues founded inside our network).
Hardware
Assistance with system alerts or warnings.
Hands on help with pre-installation and system settings.
High server load/utilization troubleshooting.
Hardware replacement Service Level Agreement (SLA) of 2-6 hours.
Failed drive service restoration depending on the integrity of your disaster recovery solution referenced in "Backups and Restoration".
Security
Software firewall installation and configuration.
Compromised server recovery.
SSL certificate installation and configuration when purchased through HostDime ($10 fee for installation of a 3rd party SSL).
Brute Force attack mitigation (minor).
Network attack mitigation (minor).
For severe attacks we do offer aggressive mitigation (at an additional cost).
What is Not Included in HostDime's Managed Services?
As previously mentioned, HostDime can not install, manage, or support any third party plugins that do not ship with approved software installation. We will always look into any issue you present and attempt to provide as much support and advice as possible. Though plugins are considered a matter of coding and therefore falls outside managed support.
Coding is not covered in our managed hosting service for the simple reason that there are many programming languages used around the globe and it would be impossible to be up-to-date on them all. Instead, our team is focused on remaining at the forefront of hosting technologies. In relation to software support and development, you would be better discussing your coding needs with an developer.
Any software/script installation estimated to take 30 minutes or more will require a custom installation quote prior to performing any work. The quote will explain exactly what we will do, how long it will take, and what sort of ongoing support (if any) you can expect. Once the labor quote is provided to you, you may either reject the quote at no cost to you, or accept the installation. If you decide to accept the quote, we will generate an invoice that must be paid in full before our team proceeds with the process.
Lastly, HostDime would like to grow with you and your business. We gladly provide assistance with upgrading your server upon request. Our experienced staff will examine your existing package, factor your current and future requirements, and provide several custom-tailored options for you to choose from. If you are not quite sure if an upgrade is necessary, simply contact us directly via live chat or phone and we can discuss your current usage and possible options.
HostDime.com, Inc is a global data center infrastructure provider offering an array of cloud products from managed hosting servers to colocation services that cater to a range of clients, from entry-level to enterprise-level operations. HostDime owns and operates infrastructure and networks in seven countries, with its flagship facility in Florida, USA. Currently with a client base of more than 50,000, HostDime is one of the most reputable data center companies in the world.
This article was written by HostDime Content Strategist Jared Smith with help from the HostDime Support Team.