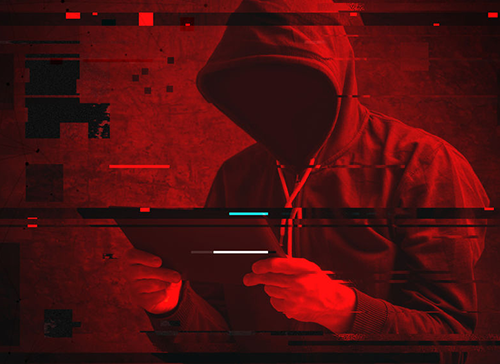 Every 14 seconds, a new business is targeted by ransomware, a virus that holds your file system hostage until you pay the requested ransom. By the time you finish this article, over 15 companies will be infiltrated.
You may have been unfortunate enough to see one of these messages: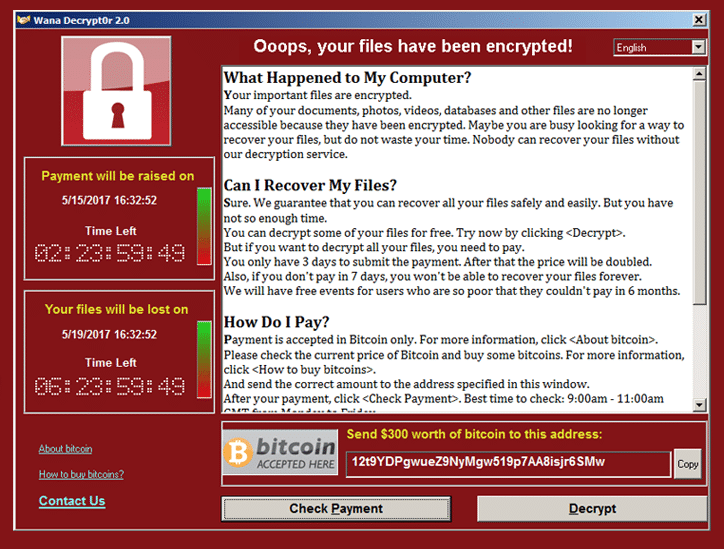 Unfortunately, ransomware like this one is on the raise. According to a new report from Beazley Breach Response, email compromises have seen a 133% increase since 2017, as they now account for 24% of all ransomware incidents.
Here's another eye-opening statistic. A Datto survey of 1,100 IT professionals showed that over 90% had clients that suffered ransomware attacks in the last year, with 40% of those clients attacked over 6 times!
Small and medium sized businesses are at a higher risk of ransomware attacks, as they often spend less on security than the bigger enterprises.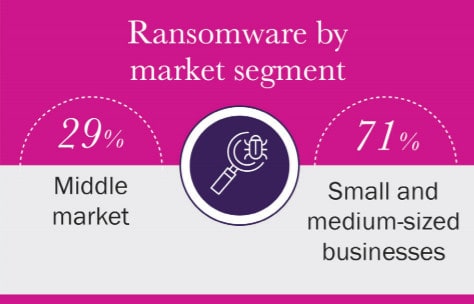 Here is a few smart steps to take to protect your business from ransomware emails:
Don't provide personal information when responding to an email; this could give hackers the intelligence they need.
2 factor authentication for remote work access.
Maintain a strong firewall.
Anti fraud training for your employees.
Ensure all systems and software are updated to the newest version.
Contact your IT department if you receive suspicious emails.
Sometimes you need to take even more preventative measures, like a ransomware filtering service. That's where HostDime can help.
HostDime's Email Filter Service
HostDime's Email Filter removes spam and ransomware from your mail in our cloud first, so only clean mail gets sent to and from your mail accounts. Mail is processed in one of hundreds of cloud servers in the United States and Europe. Here's how it works:

Inbound Filter – Filter spam and ransomware before it reaches your network! The service is easy to set up. Simply change your MX records, which we can help with if necessary. There is no need to host your email service elsewhere; you can continue to manage your email in cPanel, Plesk, or your local mail server just as you do now. Incoming mail filtering can be purchased separately, and is only $14.99 per domain per month.
Outbound Filter – Protect your reputation! HostDime's outbound email filtering service allows you to filter mail that your users send from your local mail server. If one of your domain's mail accounts becomes compromised, we'll filter the spam, ensuring only clean mail leaves your network. Outgoing mail filtering can be purchased separately, and is only $14.99 per domain per month.
Email Archiving – Save a copy of all incoming and/or outgoing mail for an extended period of time. Best of all, you can even use our service to send mail if/when your mail server is down. No more lost email! Email archiving can be purchased separately, and costs $29.99 per month for up to 10 GB of stored mail. Of course, if you need more storage space, we can work out a deal.

If you are a reseller with servers in HostDime's Orlando data center, feel free to resell our email protection to your own clients. Set your own cost! Give out access to your own private control panel. You may even receive a big discount depending on how many domains you have.
Start a chat with us now and let us know the protection set-up you would like.
Additional Email Filter Resources
HostDime's Email Filter and Email Archive Services FAQ
Manually Add Accounts and Products to HostDime's Email Filter and Archive Services
Methods for Reporting Spam or Good Email to HostDime's Email Filter Services
Filter Inbound Mail for a Domain if not Scanned by HostDime's Email Filter Service
Configure Incoming Mail for HostDime's Email Filter Service
Jared Smith is HostDime's SEO & Content Strategist.