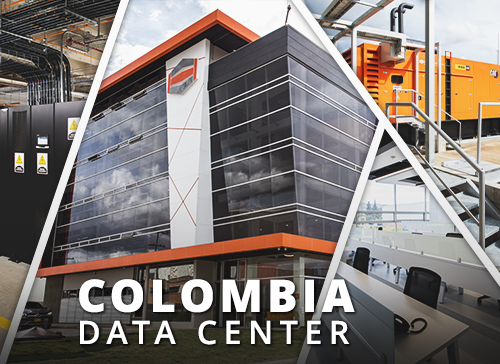 Welcome to HostDime Colombia's 70,000 square foot data center facility located in Bogota, Colombia. This is one of the largest, next-gen, purpose-built data centers in Latin America, ready to service content providers, network carriers, and workloads like AI, ML, and Compute locally in Colombia.
HostDime takes pride in being the sole owner, operator, and developer of this hyper-edge facility, which will serve as the hub for HostDime Colombia's data center operations team, including network engineers, build team, system administrators, and system engineers. The dedicated staff will be available 24/7 to meet the requirements of both current and future customers.
True to the distinctive HostDime style, the new facility embodies a contemporary design, coupled with mission-critical infrastructure and client-centric amenities that empower the modern cloud. The data center features over 50,000 square feet of usable IT data center space, including private suites, colocation cage space, private locking colocation racks, and an entire floor dedicated to cloud-based products.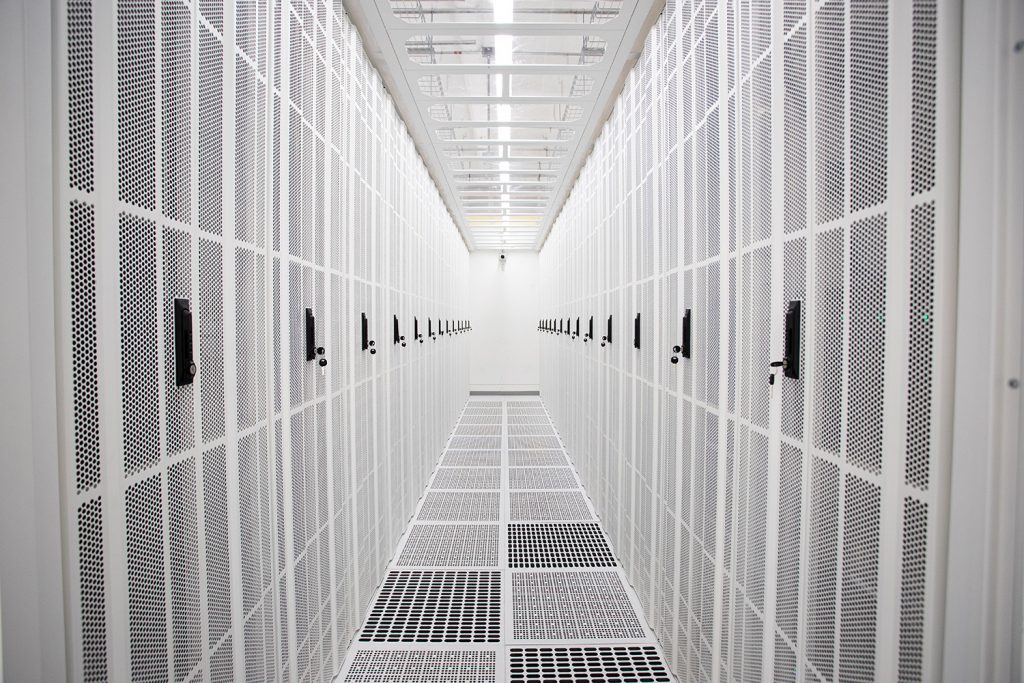 Client amenities have been thoughtfully integrated into the facility, featuring a dedicated client reception area, a colocation lounge designed to stage servers in a relaxed environment, and private dedicated warehouse storage space catered to various equipment storage needs. All rooms within the facility are interconnected via high speed fiber.
The data center has achieved the prestigious Tier IV Design Certification from the renowned Uptime Institute, signifying the highest level of certification attainable. To achieve the Tier IV standard of 99.995% uptime, dual distribution paths go to all racks and white space through A/B power sources by default, allowing for high-density racks of up to 10 KW per rack on demand. To ensure complete redundancy, five 1.2MW generators are operational, with one serving as a standby. Additionally, ten 800KW Uninterruptible Power Supplies provide fault tolerance, allowing any system or path failure without affecting critical loads. Hot and cold aisle containment is preinstalled in all data halls with racks and available for setup in all other white space, ensuring efficient cooling to support the designed power density.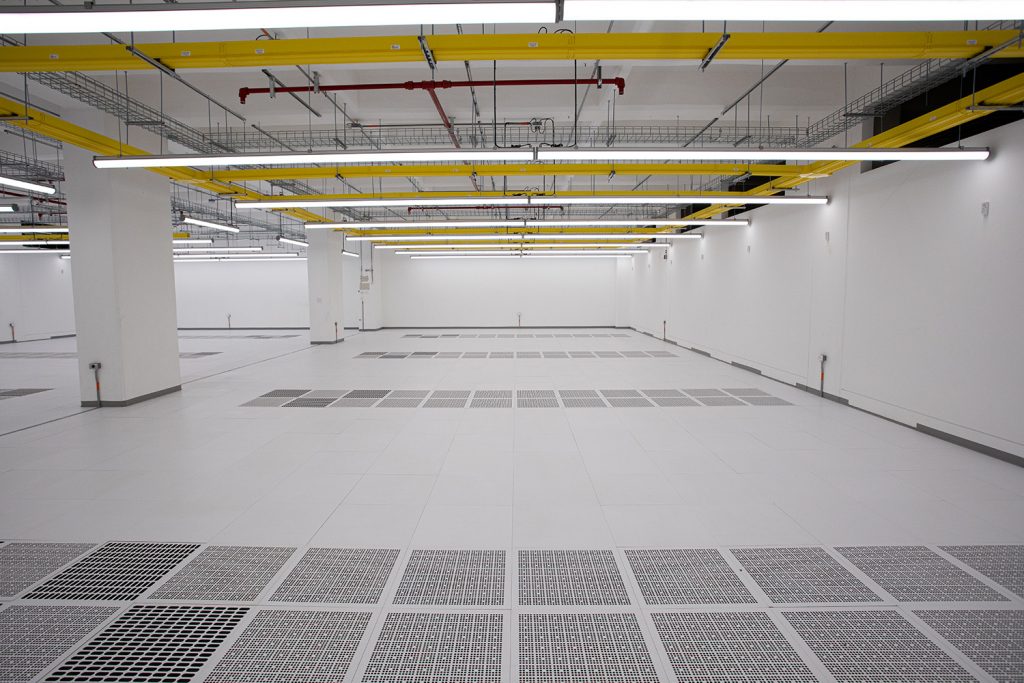 The new HostDime facility also features A/B duality "meet me" and network rooms, eliminating single points of failure. These rooms will serve as entry points for fiber providers like Lumen, Media Commerce, Ufinet, Claro, BT, IMS, Cable & Wireless, GlobeNet, ETB, and Telefonica. This data center is one of the most interconnected buildings in Colombia, serving as a crucial interconnection point for transit and peering. HostDime leverages multiple transit providers to offer a highly redundant Layer 2 managed network blend, delivering exceptional connectivity to all clients within the facility.
Situated inside the Zona Franca de Tocancipá industrial park, the facility benefits from enhanced security measures. The park's entrance is staffed 24/7 by armed guards who conduct visual and physical inspections of all individuals entering the premises. Perimeter security is maintained by armed officers, K-9 units, and automobile patrols. The facility is equipped with comprehensive surveillance, including 360-degree security cameras that provide live monitoring of both the interior and exterior. Biometric and facial recognition technology ensures secure access for all staff and visitors. Man-trap doors are employed to control access to all floors, and in the event of a disaster, a fire suppression system with environmentally friendly HFC-125 clean agent gas is in place.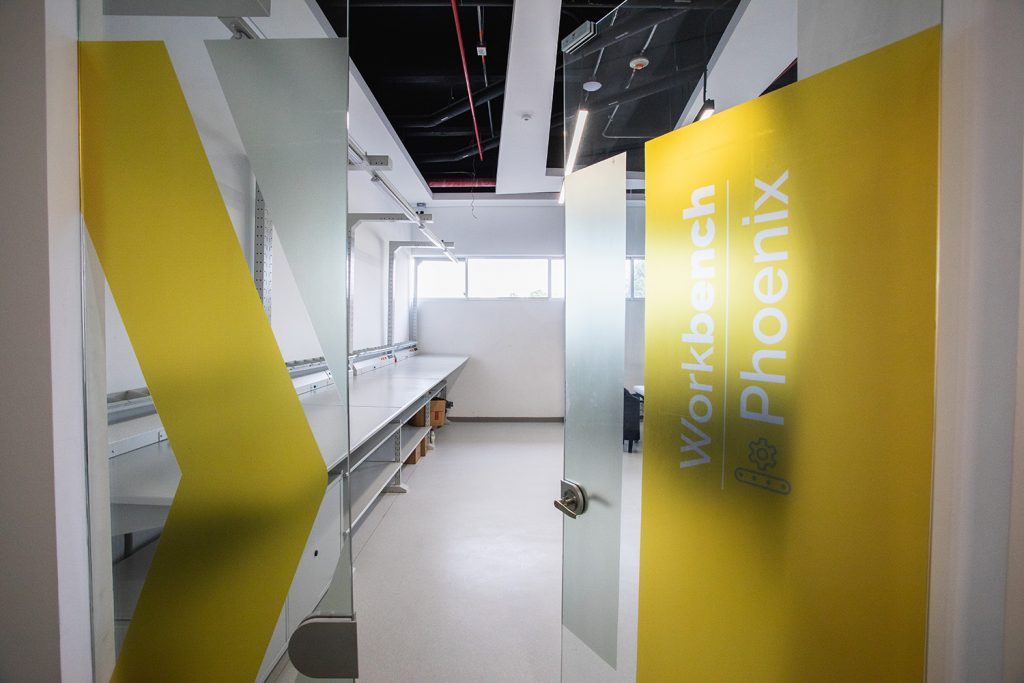 With this data center facility available in the Colombia market, now its time to consider calling it home to your data/content needs. Full private suites, colocation cages, and private colocation racks are available now! Contact our local, in-house staff to create the perfect solution for your enterprise.
About HostDime
HostDime is a hyper edge global data center company operating our owned purpose-built data center facilities in Mexico, Brazil, Colombia, and our flagship facility in Florida, USA, and with owned networks in UK, India, and Hong Kong. Our mission is to design, build, and operate purpose-built, next-gen data center facilities at the global edge.
We offer an array of core digital infrastructure products and services including colocation (private data center suites, cages, racks), interconnection (cross-connects, peering, transit), Hardware-as-a-Service (bare metal servers, lease-to-own servers, hardware procurement), cloud infrastructure (private, hybrid, multi-cloud), and managed services (server management, remote hands, smart hands).