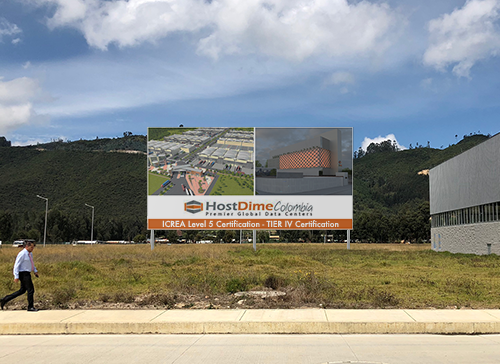 HostDime has been operational in Colombia since 2008 with a sales/support office and a data center in Bogotá to service an array of Data Center Infrastructure services locally in the country. Recently, HostDime Colombia has seen accelerated growth and met ambitious goals. Specializing in local Colombia Data Center Infrastructure is crucial for local enterprises, businesses, bank institutions, and international companies who seek services locally in the Colombia region. HostDime is one of the few companies who is able to service Data Center Infrastructure physically in Colombia.
Due to the recent growth and based on the demands we are seeing in the market, we began to take action on our Colombia growth strategy with the purchase of a land parcel in Bogotá, Colombia last week. The land parcel is located in a highly secure and an enclosed industrial park in North Bogotá. In the next 1-2 years, this will be the future home of HostDime Colombia's planned Tier IV facility, a rarity in the country, that will be built in the next 1-2 years. It will be used to augment our current capacity and infrastructure we service from.
Stay tuned for more information about this development. If you are interested in our current Colombia products, be sure to read on.
Colombia Data Center
HostDime's current Tier IV operated Colombia data center in Bogotá currently has over 3500 square feet of usable rack space. The primary objective in designing this facility was to ensure both electrical and mechanical systems were efficiently maintained to support scalability and sustain principal performance.
The data center features multiple active power and cooling distribution paths, with one path being redundant (N+1 redundancy). This allows us to provide 99.995% availability.
The highly-secure data center facility features open door sensors throughout the building, CCTV recordings archived for seven days, and entry controls including biometric sensors.
HostDime's unique power configuration will be able to service colocation clients who seek high density cloud infrastructure physically located in Colombia.
HostDime Colombia's network has redundant connections from Colombian telecommunications operator C & W, Level3, and BT Telecom, with GlobeNet coming soon, to deliver scalable solutions to our customers.
As with all HostDime data centers, services are delivered with guaranteed service levels and around-the-clock support.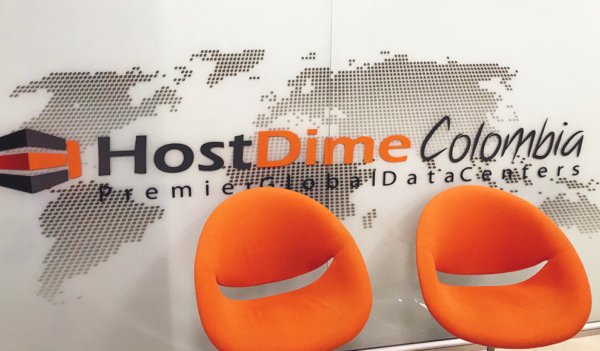 One of HostDime Colombia's most popular products is the KVM (Kernel-based Virtual Machine) VPS, our most private, customizable, and secure environment yet.
These enterprise SSDs offer lighting fast speeds and true virtualization. Your KVM VPS will have its own dedicated CPU and RAM resources in addition to a totally isolated kernel and operating system.
Our robust line of Fully Managed Dedicated Servers physically located in Colombia offers any client the best performance, stability, and reliability. Enjoy the peace of mind that our market leading team of support engineers is available to you 24/7/365 to assist with any issues that you may have, when you need them the most.
Let HostDime manage your server, while you manage your business; contact our sales team to join with us today!
Jared Smith is HostDime's SEO & Content Strategist.