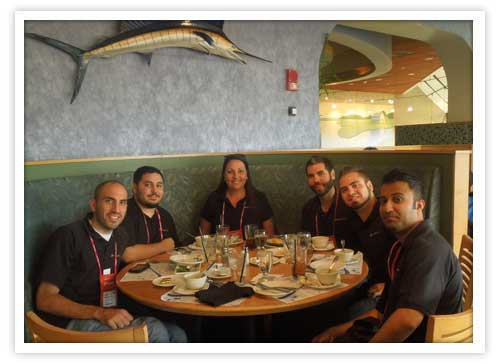 The HostDime crew grabs some fresh seafood at Legal Sea Foods
The HostDime crew was fortunate to be able to attend one of the web hosting industry's biggest events of the year: HostingCon 2012 in Boston, Massachusetts. HostingCon was held at the John B. Hynes Convention Center and featured over 150 exhibitors, over 50 sessions as well as keynotes from industry experts.
Conferences are always a great place to learn new things and meet up with associates, but here are the 10 things that made HostingCon 2012 so great.