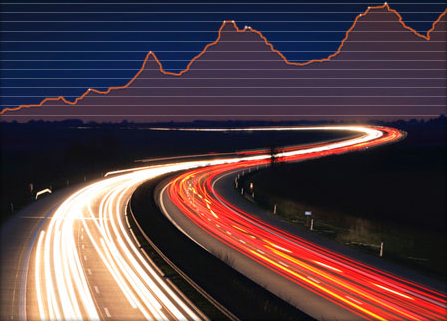 Many bandwidth providers today use a somewhat antiquated system for allocating bandwidth and calculating its usage, wherein they provide their clients with a "block" of bandwidth, assign them a port speed, and let them draw from that "block" as needed.
The primary issue with this system is that, should your use your "block" too fast, then your websites will go offline. This can be especially troubling, as it means that a sudden boost in one website's traffic could potentially burn through your bandwidth for the entire server, causing all of your websites to become unreachable. An example of this would be a host that offers you a block of 5TB of bandwidth and a port speed of 100 Mbps. This would enable you to use up to 100 Mbps of bandwidth, but doing so would cause you to utilize all of your bandwidth within minutes.
How is HostDime's Bandwidth Calculation Different?
To prevent our clients from running in to these issues, HostDime uses a different system for allocating bandwidth and calculating usage. Rather than assigning you a "block" of bandwidth, HostDime simply provides you with a speed limit and a port speed and you are free to use as much bandwidth as you like.
We do not measure bandwidth in terms of GB or TB, and we do not bill our clients on how much data they send or receive. Rather, we measure how fast that data is being sent and calculate usage based on a 95th percentile billing system.
Our bare metal servers offer a burstable bandwidth allocation of 75 Mbps on a 1,000 Mbps (GigE) port. This means that your server would have a speed limit of 75 Mbps, and you would be able to burst your bandwidth all the way up to 1,000 Mbps should the need arise. By having a burstable bandwidth limit, you will never need to worry about one customer's website affecting your speed, nor would you ever need to worry about running out of bandwidth.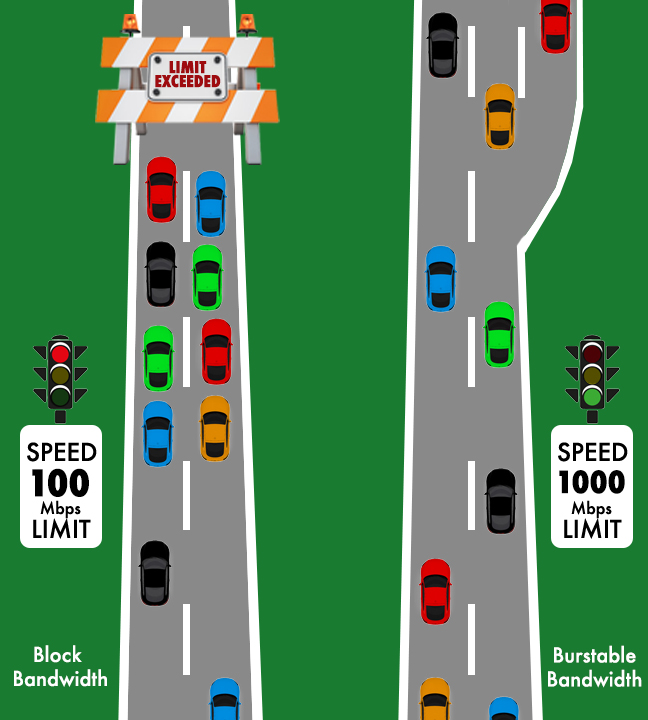 You may have seen the bandwidth allocation listed as "75Mbps (~25TB) Bandwidth" on our website. While we do not measure bandwidth volumetrically, this figure helps quantify the approximate volume of data that you would be able to send/receive over the course of 30 days with sustained usage of 75 Mbps.
The Benefit of 95th Percentile Billing
As many of today's websites have irregular traffic patterns, Mbit bandwidth accounting is the most liberal and forgiving for sudden increases and spikes in usage.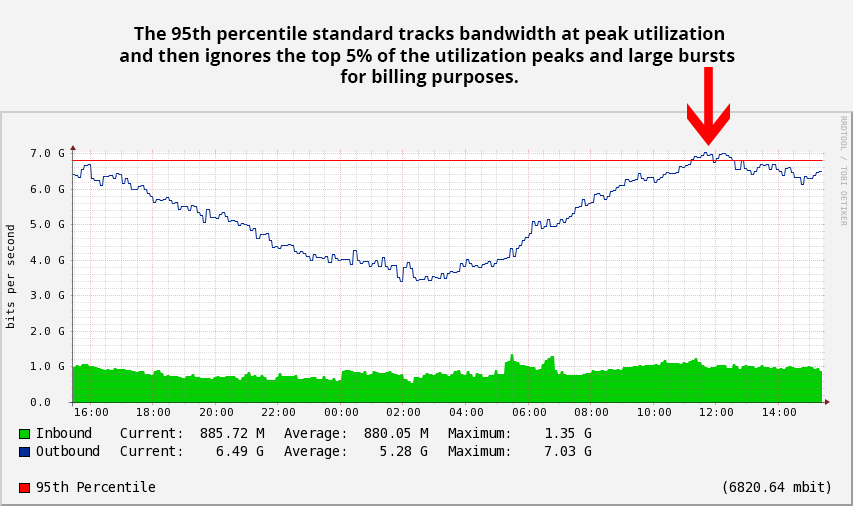 HostDime samples your bandwidth usage every 5 minutes, creating 8640 points over the course of a month. Our techs takes the total of all these samples gathered for your server and completely eliminates the top 5% of those samples. This is perfect for those of you who operate sites which receive random traffic spikes. We know that anything from a popular blog post to a new product release can quickly skyrocket access to your server. We understand this and do not think that you should be penalized for brief spikes to your site.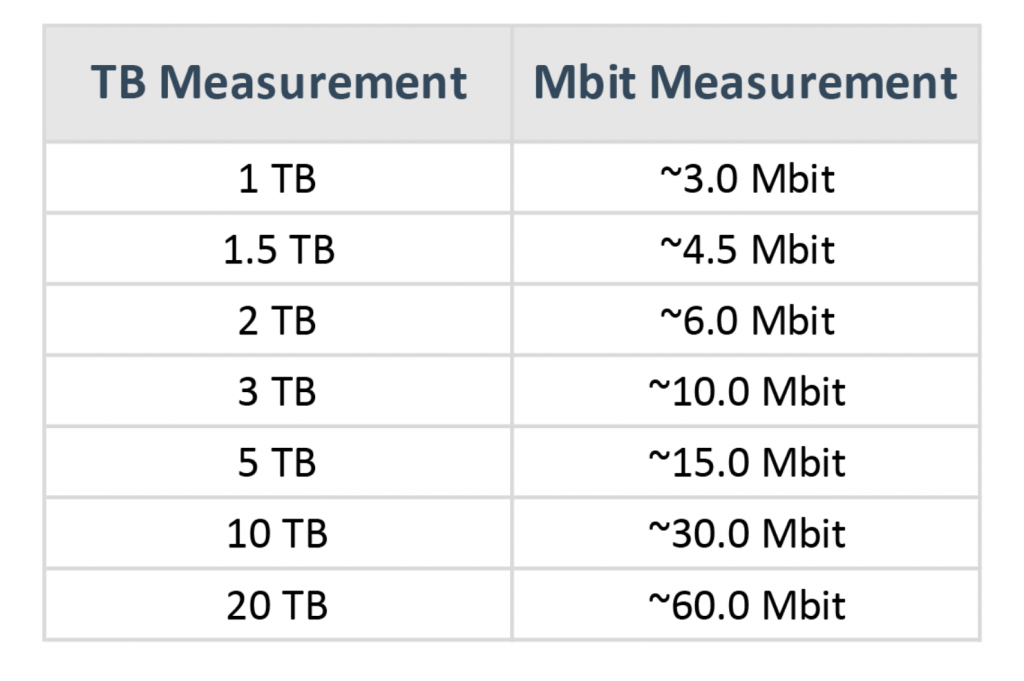 If you have any questions, comments, or concerns don't hesitate to open a ticket.