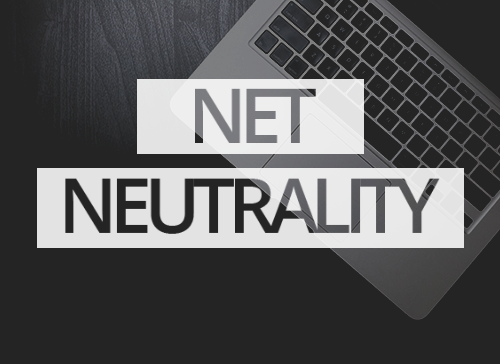 Every few months, we check in on the latest net neutrality news. Where we last left off, the FCC unveiled their updated plan to repeal the current net neutrality rules; this new plan would allow telecom giants like AT&T, Comcast, and Verizon the ability to speed up, slow down, and block traffic, all while charging extra fees.
Fast forward to this week, when California Governor Jerry Brown signed what is being billed as the strongest net neutrality law in the US.
BREAKING: #NetNeutrality is now law in California. pic.twitter.com/yF5L33UXPF

— EFF (@EFF) October 1, 2018
California bill SB822 restores the net neutrality rules that were enacted under President Barack Obama and then repealed by current FCC chairman Ajit Pai. The bill bans ISPs on both home and mobile connections from favoriting sites and services over others, to prevent things like this from happening: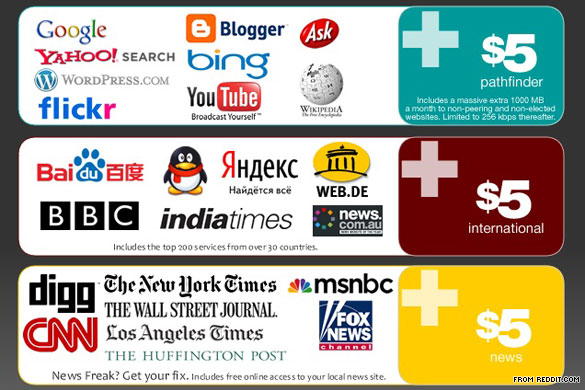 This is a huge victory for the free and open internet. California is the world's 5th largest economy, so having strong Internet protections there is a major win against throttling and paid prioritization.
Within minutes of this ⁠bill being signed into law, the Department of Justice sued the state to block the law from going into effect. Pai's statement:
"I'm pleased the Department of Justice has filed this suit… Not only is California's Internet regulation law illegal, it also hurts consumers. The law prohibits many free-data plans, which allow consumers to stream video, music, and the like exempt from any data limits. They have proven enormously popular in the marketplace, especially among lower-income Americans. But notwithstanding the consumer benefits, this state law bans them."
The practice Pai is referring to is called zero-rating, which may sound better than it is. On the one hand, "YAY FREE STUFF! I get to watch ESPN for free on Verizon!" However, this stifles competition; if you want to start a video company, good luck, when ESPN and Netflix, etc is streamed free and your company isn't. One of the core beliefs of net neutrality is ALL traffic is treated the same.

So what now? It looks like this is going to be a long fight in the courts between states and the federal government. As of 10/4/2018, 36 states have recently proposed or passed resolutions to combat the new FCC rules. Six states, Hawaii, Montana, New Jersey, New York, Rhode Island, and Vermont, have all passed bills making it mandatory that ISPs confirm with the state that they meet Obama era net neutrality requirements.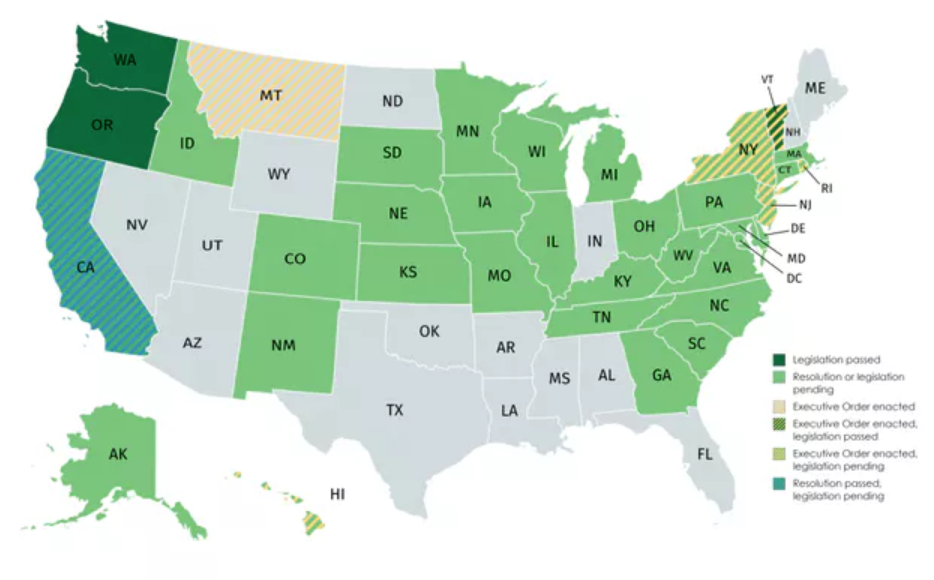 If your state isn't on the map, contact your state legislators and ask to pass a bill like California SB822.

It is our belief, as a global data center provider, that ISPs and governments should treat all Internet data equally. Net neutrality is about democracy, and is essential to the future and growth of the global Internet.
Jared Smith is HostDime's SEO & Content Strategist.