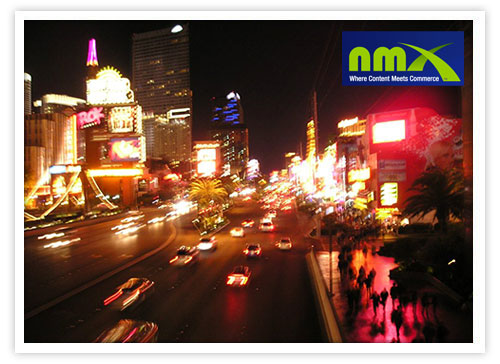 HostDime will be in The Entertainment Capital of the World this Sunday, January 6th to Tuesday, January 8th for the New Media Expo. NMX or the conference formerly known as Blogworld, is the world's first and only industry wide conference, tradeshow, and media event dedicated to lending helpful wisdom and content for bloggers, podcasters, web TV & video series creators.
Keynote speakers include industry leaders like Guy Kawasaki (co-founder of Alltop.com), Dana White (president of The UFC), The Winklevoss Twins (Facebook and Winklevoss Capital), and other new media content creators.
HostDime will be occupying Booth 515, building already established relationships and making new ones with other technology peers. Please seek us out and say "Hello!" Follow us here and on Twitter for constant #NMX updates throughout the conference.
Tickets are still available for this event, starting at $87. If you can't make this event, check out our 2013 Blog Conferences & Web Hosting Events Directory for plenty of other options.
Jared S. is HostDime's Technology Writer. Add him on Instagram and Twitter.
Follow HostDime on Facebook, Instagram, Twitter, and Pinterest.