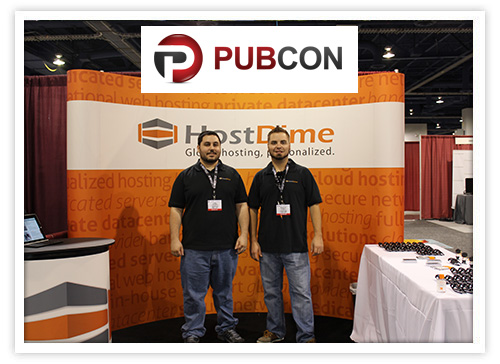 Pubcon 2012 was once again held in the great city of Las Vegas, Nevada. Every year Pubcon brings together the best and brightest in the Search Engine, Social Media and Internet Marketing industries. This year was no exception with over 50 sessions and a ton of networking opportunities. Pubcon is a must-attend conference for those working in Internet marketing.
Pubcon founder, Brett Tabke noted some differences from years past:
There was so much going on this year at Pubcon. It started with rock solid presentations from speakers. They really went above and beyond this year. Especially the first time folks. You could tell that they really brought the grade A material and spent hours and hours prepping for the show.

We did have a more corporate attendance this year. It was clear there was a major shift when corporations were bringing 3-4 people each. We had several corporations that brought entire teams of more than a dozen people.

The biggest shift in the industry is maturation. The skill set of the average attendee has increased remarkably in just the last few years. I think after the down turn in 2008, a group of in-house developers, SEOs, and marketers went back to school and re-evaluated everything. Now that the tech economy is once again red hot, that education is paying dividends in production and website performance. SEOs used to be one dimensional; but they have now grown to include, social, womma, and other marketing tactics to the mix.

Finally, at the risk of blowing our own horn – the Pubcon team really put it all together this year. I think the sale of Webmasterworld actually freed us up to do some things we wouldn't have done otherwise. It helped clarify and refocus our efforts on helping to get attendees everything they came to Pubcon to find.
From the conversations we had with expo hall attendees, dedicated server hosting and hosting in Mexico seem to be the focus of business owners who are in a growth phase. Our Mexico location just recently moved in to new office space, and before the year is out expect to see an announcement from HostDime Mexico regarding continued growth.
On a final note: There also seemed to be a minor bit of disappointment in the fact that we brought black sunglasses and not the spectacular orange ones we brought last year. Maybe next year we'll bring both.
Thank you everyone who stopped by and chatted with us about your dedicated server and web hosting needs.
Check out our photos from Pubcon 2012 on Facebook