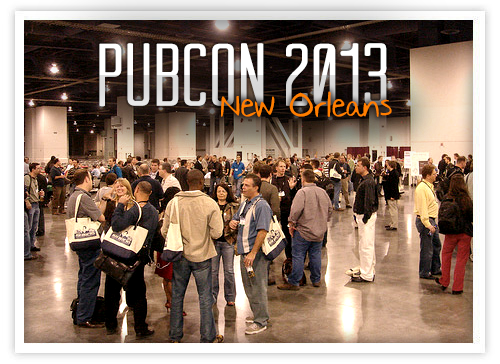 PubCon New Orleans 2013 brought together some of the best and brightest in the business of SEO, Social, and Digital Marketing. The theme of this year's sessions was content, content, content. Here are some of the best takeaways from PubCon 2013 sessions on content.
What to Post:
Genuine content. People want to understand your brand and are looking to you to prove yourself as an industry leader, expert, or contributor.
Actionable content. Stories are great, but is your content channeling back to your "buy now" button? The sole purpose of content is to attract new customers and retain current ones.
Customer centric content. Key in to what your readers want to see. All content needs a mix of relevance, fun, and occasionally the unexpected.
Agile content. Keep on top of news headlines and industry changes, the ability to put out great content when an item is at top of mind can get you amazing traffic. However, don't be too quick as you may end up regretting content done in haste. Think of recent disastrous tweets by brands looking to play on breaking news.
Visual content. Infographics have become a mainstay for disseminating information because of their visual appeal. Most content is not built to be an infographic however. Make sure written content has compelling, funny visuals to help the reader get into the feel of the article. Like this: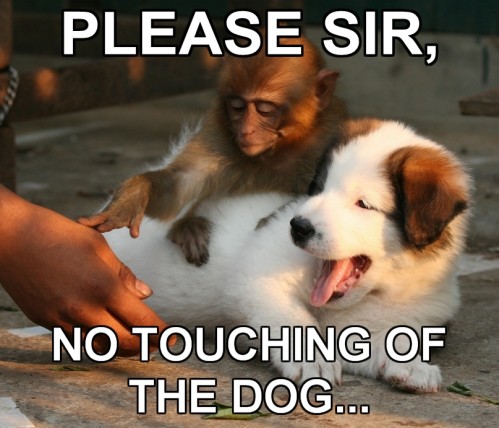 Video content. In the fast paced hectic day of an average web surfer, time is of the essence. Many would rather watch content than read content, and video is emerging as one of the strongest content types for engagement and search. Don't make video with the intention of going viral. Make awesome content and the best stuff will find its way to multiple users.
Community content. Ask your followers to submit pictures and do contests; get your community involved and they will create content for you.
Mel Carson shared that the DNA of successful and enduring digital content is that it is authentic, useful, relevant, and actionable.
Share content on your site first and then other places such as social. Rebecca Murtagh taught us that social is borrowed media in that it is not fully owned by you. Always drive your reader back to your owned media: your website.
There are no easy answers, there's no magic button, it has to be about you, it has to be authentic, dont get lost in the tools and the strategy. Its about talking with people, creating a one on one relationship with your customers, prospects and fans.
The best quote of the day was by Krista Neher: "We create content strategies, then we vomit this boring crap all over the Internet", which reminds us to make a plan and stick to it, for the most part. Always leave room for flexibility, but consistency in your message and delivery is ideal.
Overall, PubCon New Orleans felt very personal. There were events that gave attendees an opportunity to really get to know those in the industry. The sessions and events felt like a group of friends coming together from across the globe to discuss the latest trends in Internet Marketing.
"There was more of a networking opportunity here, I got to meet a lot of people that I wouldn't normally meet," said Matt Siltala of Avalaunch Media.
Some of the best networking was had at PubCon parties on Bourbon Street to Alan Bleiweiss's aptly named Epic Dinner. For me it was an excellent opportunity to meet people I only know via social media and it was nice to meet the people behind the avatar.
Vikki Fraser is HostDime's Director of Marketing and couldn't help but tweet all kinds of great PubCon NOLA info from her Twitter account.
HostDime.com is a proud exhibitor at PubCon 2013. Follow us on Facebook and Twitter.