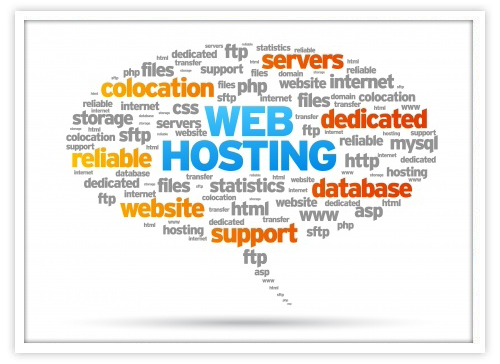 Hello noob! 10 minutes from now, you will know the basics of web hosting, including which host and services are right for you.
What is Web Hosting?
Web hosting can be simply defined as a place to store your website. This place is usually a computer that provides space on a server to host the contents, data, and files of the website.
HostDime's Marketing Director Vikki F. explains what web hosting is with the help of a few pizzas. (Apologies if this video makes you hungry.)
Don't worry if you don't understand the difference types of web hosting yet as this guide will go more in-depth on that in a moment.
What Does the Web Host Provide You?
A web hosting company provides the datacenter, such as the one HostDime owns, where your server(s) will be hosted with many other clients. The hosting of these servers also includes the power and connection to the internet that is needed for the servers to run. The rest of the service depends on the type of hosting you want.
Web Hosting & Domain Names
Before you start your website, you will need a domain name, which is the name of your website. HostDime.com is a domain name. You will need to register your domain with a domain registration company.
Never assume that a popular domain registrar will be a great host as well. Many people stay with their domain registrar because of ease or lack of research. Most of these people end up looking for greener hosting pastures. You can also own your domain elsewhere and host elsewhere by simply switching DNS servers at your registrar.
How to Choose Your Web Host
Free vs Paid Hosting
Looking for free hosting is normal for your first website. But once you get comfortable with your website, you will see that there must be considerations towards paid hosting. "There's no such thing as a free lunch" certainly applies to here as there will be hosting ads all over your website. Too many ads can distract a person when they are on a website.
This free vs paid hosting decision depends on your specific website goals. When an issue arises, you would like the security of knowing there's a support team fixing your problem. With free hosting, you are alone in your battle against inevitable problems and hiccups. More disadvantages, like limited amount of hard drive space, should make you think twice about being a hosting cheapskate.
When a blog grows and becomes more than a hobby, many bloggers will then pay for web hosting solutions.
Reliability and Uptime
Reliability and uptime are big differences between paid and free web hosting.
The availability of a website is measured by the percentage of a year where the website is publicly accessible. This is different than measuring the uptime of a system, which refers to the system itself being online.
The formula to determine availability is straightforward: Total time = 365 days per year, 24 hours per day, 60 minutes per hour = 525,600 minutes per year. To calculate how many minutes of downtime a system may experience per year, take the uptime guarantee and multiply it by total time in a year.
| | | | |
| --- | --- | --- | --- |
| Availability %    | Downtime per year    | Downtime per month    | Downtime per week    |
| 90% | 36.5 days | 72 hours | 16.8 hours |
| 95% | 18.25 days | 36 hours | 8.4 hours |
| 97% | 10.96 days | 21.6 hours | 5.04 hours |
| 98% | 7.30 days | 14.4 hours | 3.36 hours |
| 99% | 3.65 days | 7.20 hours | 1.68 hours |
| 99.5% | 1.83 days | 3.60 hours | 50.4 minutes |
| 99.8% | 17.52 hours | 86.23 minutes | 20.16 minutes |
| 99.9% | 8.76 hours | 43.2 minutes | 10.1 minutes |
| 99.95% | 4.38 hours | 21.56 minutes | 5.04 minutes |
| 99.99% | 52.56 minutes | 4.32 minutes | 1.01 minutes |
It would be wise to choose a host with 99.9 percent availability. The best content in the world doesn't matter if no one can see it.
Fully Managed vs Basic Managed
Managed means the web host and data center provider will take care of the security, software, maintenance and monitoring the servers. With a managed hosting account, the host will give support for every emergency. The server setup, operating system, control panel, backups, and various installed apps are all managed.
Basic managed hosting is the cheaper alternative, but you must be confident in your technical abilities as there is no extensive support given. The host will help out with things like rebooting the server, and replacing failed components, but most of the tasks are up to you to maintain, update, and control.
Your host may charge you to work on your server if you're using basic managed hosting. The hourly cost for this can be steep, so it's safe to go the managed route.
Types of Web Hosting
This simple guide laid out the basics of web hosting. Stay tuned for part 2 for discussion on blogs, control panels, shopping carts, SSL certificates, and so much more.
Follow HostDime for News, Tutorials, Contests, and Specials
This web hosting guide was written by HostDime's Content Marketer Jared Smith.
The web hosting image was created by 123rf.com