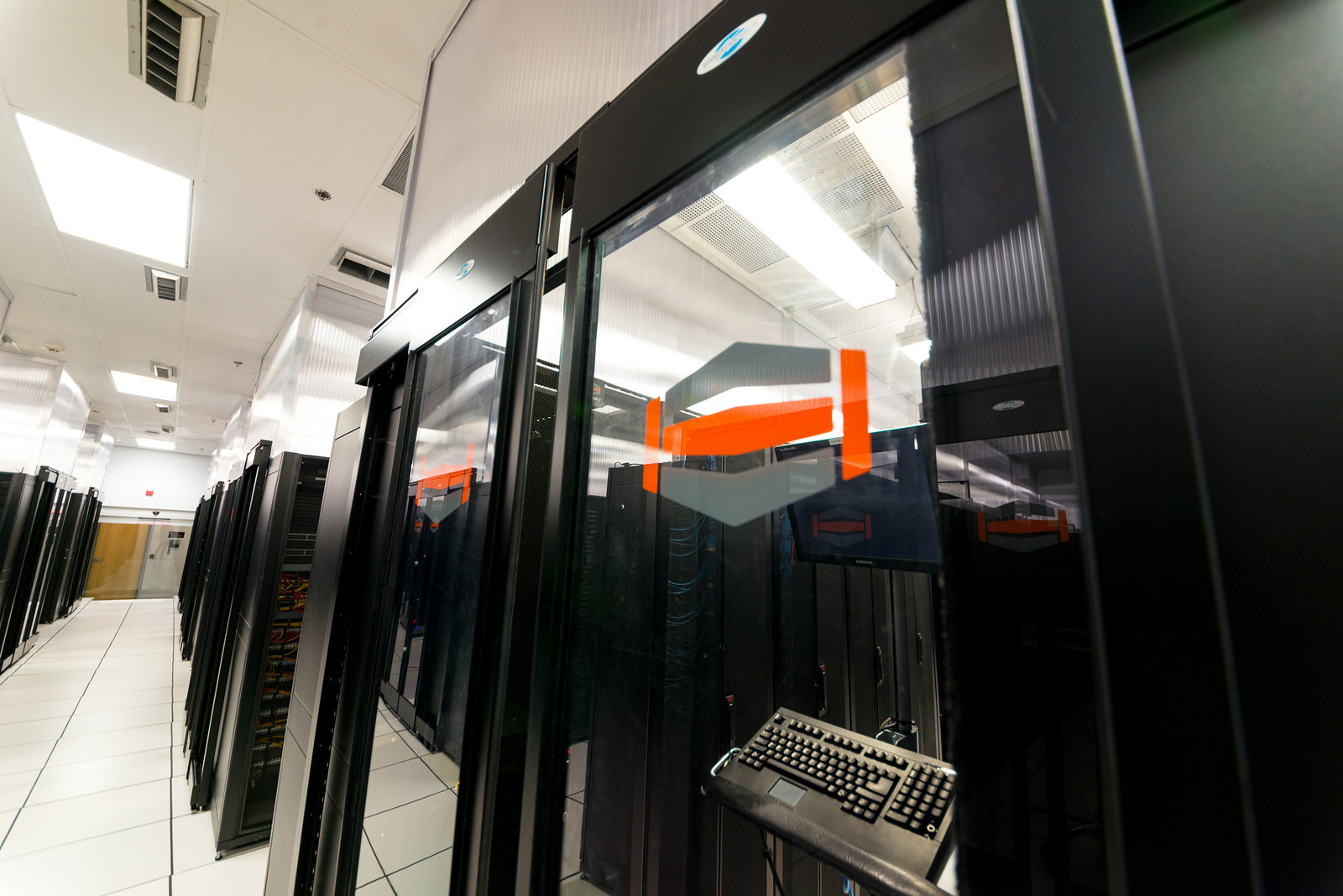 Hey there! Welcome to DimeNOC, HostDime's 25,000 square foot, privately owned and operated enterprise datacenter located in beautiful Orlando. Our colocation facility is located just off I-4, allowing easy access from anywhere in Central Florida.
Once at the door, buzz the intercom to receive assistance. Upon entrance, you will be asked to sign in. Colocation customers receive their personal ID badge and lanyard. A team member will assist you past the biometric scanner to the inside of the data center.
The first thing you will see is our state-of-the-art conference room for business meetings and networking where you can take advantage of the latest in video and media display technology.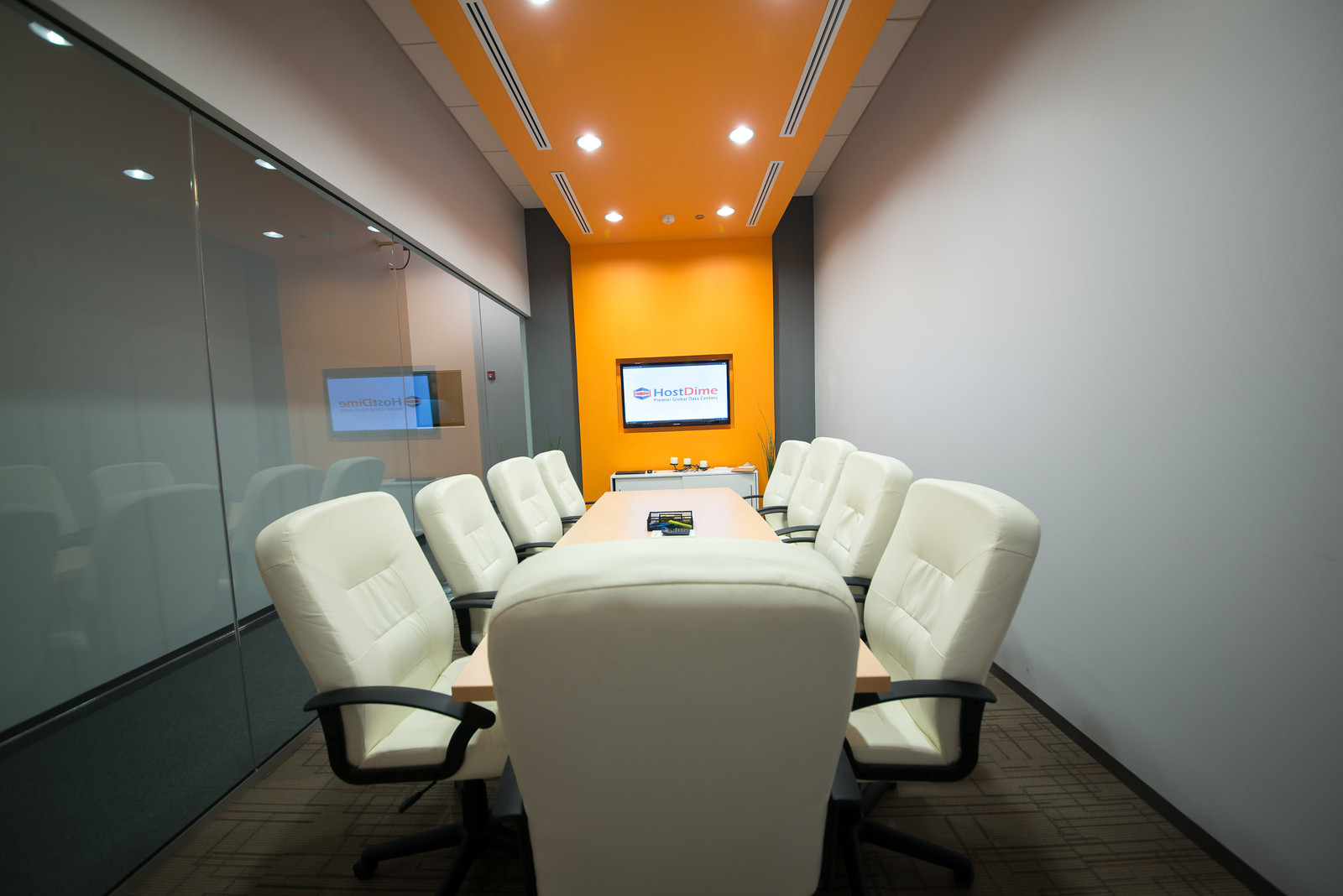 Our Next stop is passing by our NOC Technicians, System Administrators, and Abuse and Security Teams, fully available 24/7. They are available whenever you need to diagnose any software, hardware, or network issues. They also monitor uptime and connectivity to the entire infrastructure of the facility, using our proprietary monitoring software.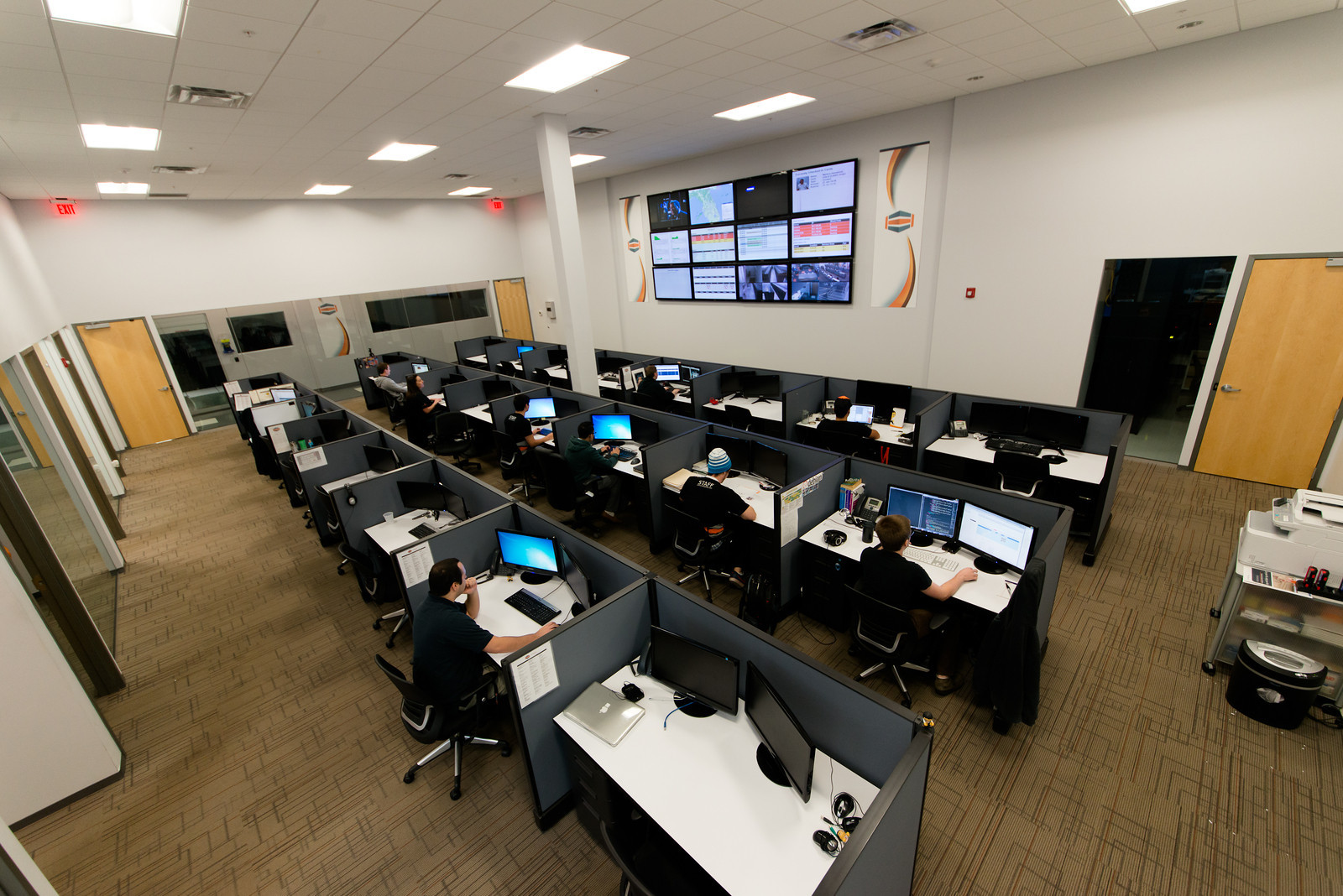 Now is time to head to the datacenter floor, which currently houses over 9000 servers, with the power and infrastructure in place to accommodate nearly double that amount.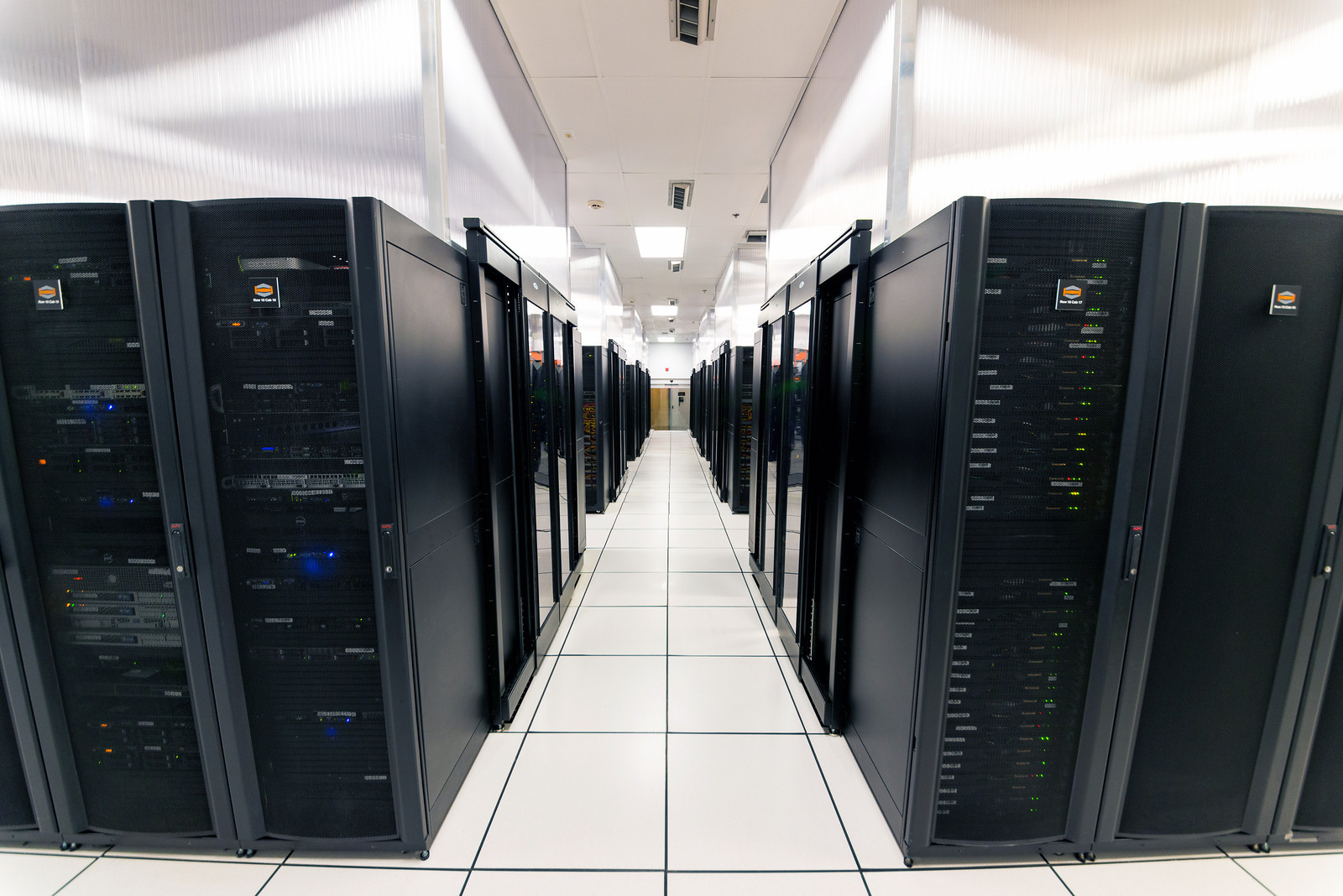 The central server area features hot and cold aisle containment. This increases energy efficiency on the floor and is one of the many features we've implemented as part of our green initiative. Cooling is provided through a fully enclosed, overhead duct system while the space under the raised floor is dedicated to cabling and power distribution.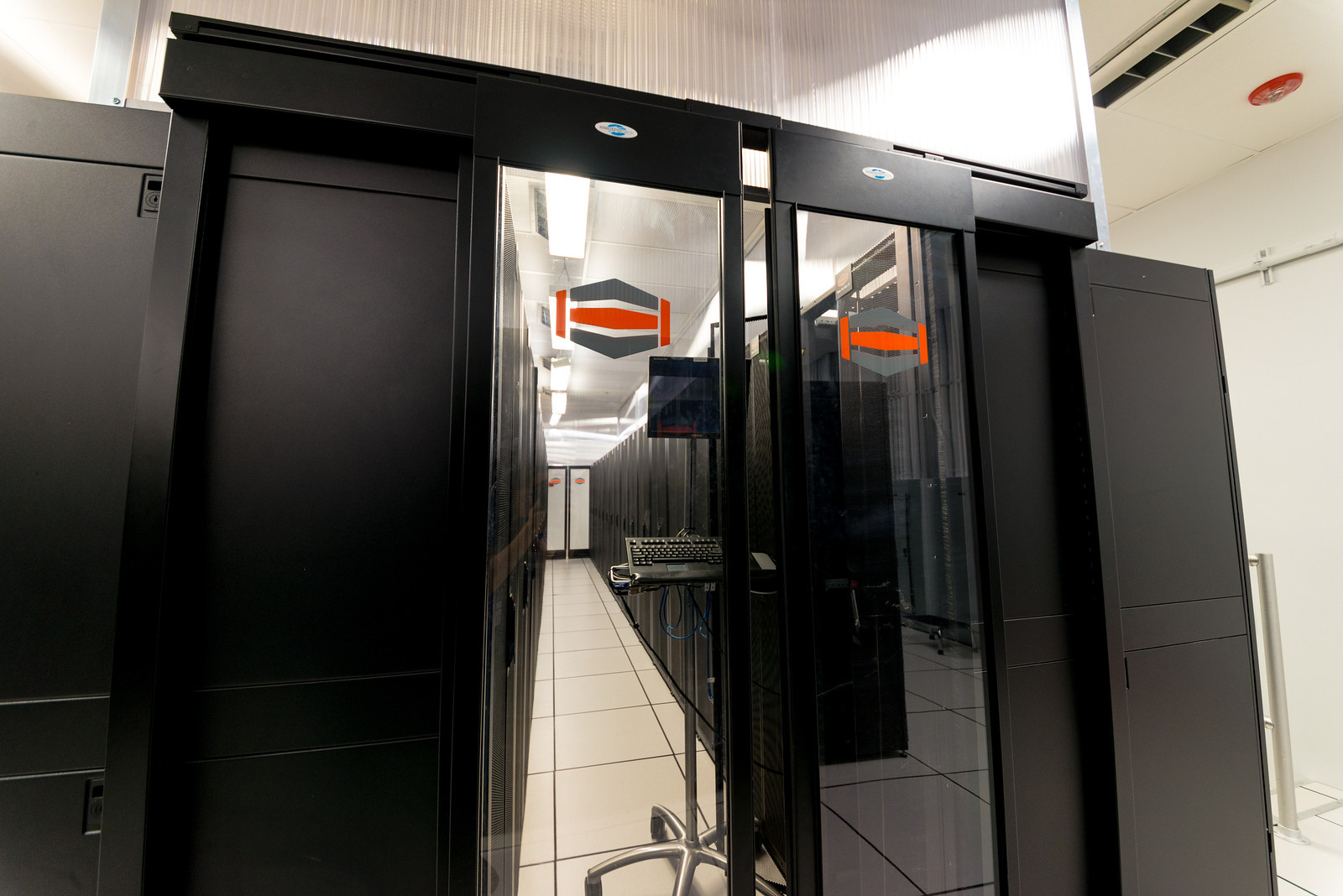 Let's head to HostDime's colocation room, which features independent cooling and cabling as well as access to 120 or 208 volt A & B redundant power. Cabinets feature independently locking quarter, half and full cabinets so servers can only be accessed by their owners. This has also allowed us to quarantine access to our other servers, where only HostDime employees and escorted guests may enter.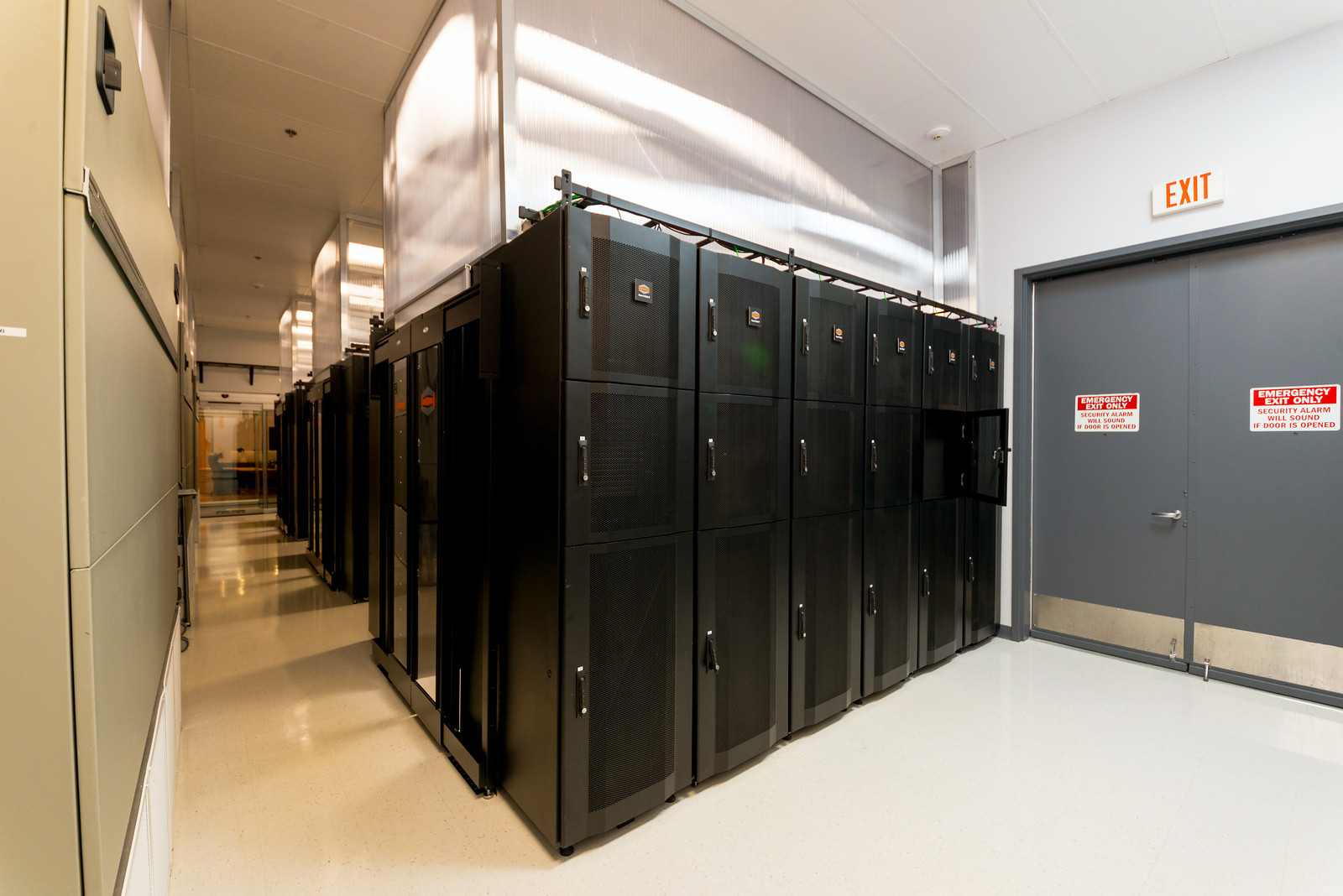 Our data center is consistently ranked as one of the premier facilities in the Southern United States largely in part to multiple path network fiber into HostDime's network room. Tier 1 network bandwidth providers connect into our facility to allow 10G connectivity to our clients.
Hope you brought a light jacket because the entire server floor, network room, and colocation room are cooled by 11 high powered Air Conditioning units to keep all hardware running at optimum performance. Units are quarantined in their own rooms to increase efficiency and decrease noise.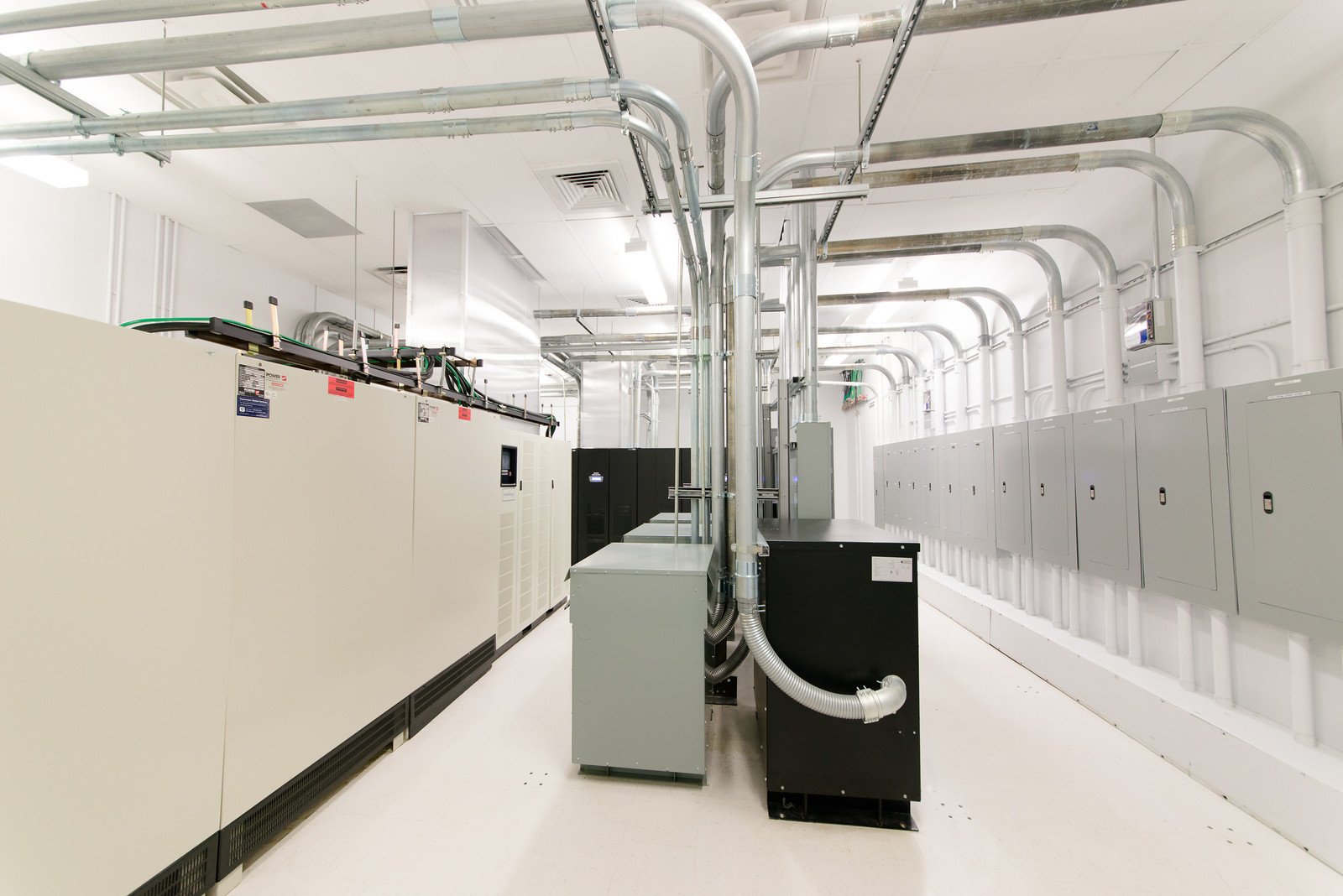 HostDime's power room is one of the highlights on our tour today. The site has several Uninterruptible Power Supply systems featuring redundant battery cabinets and full maintenance bypass switches. In the event of a power anomaly detected by the UPS, the critical load is supplied by the battery strings.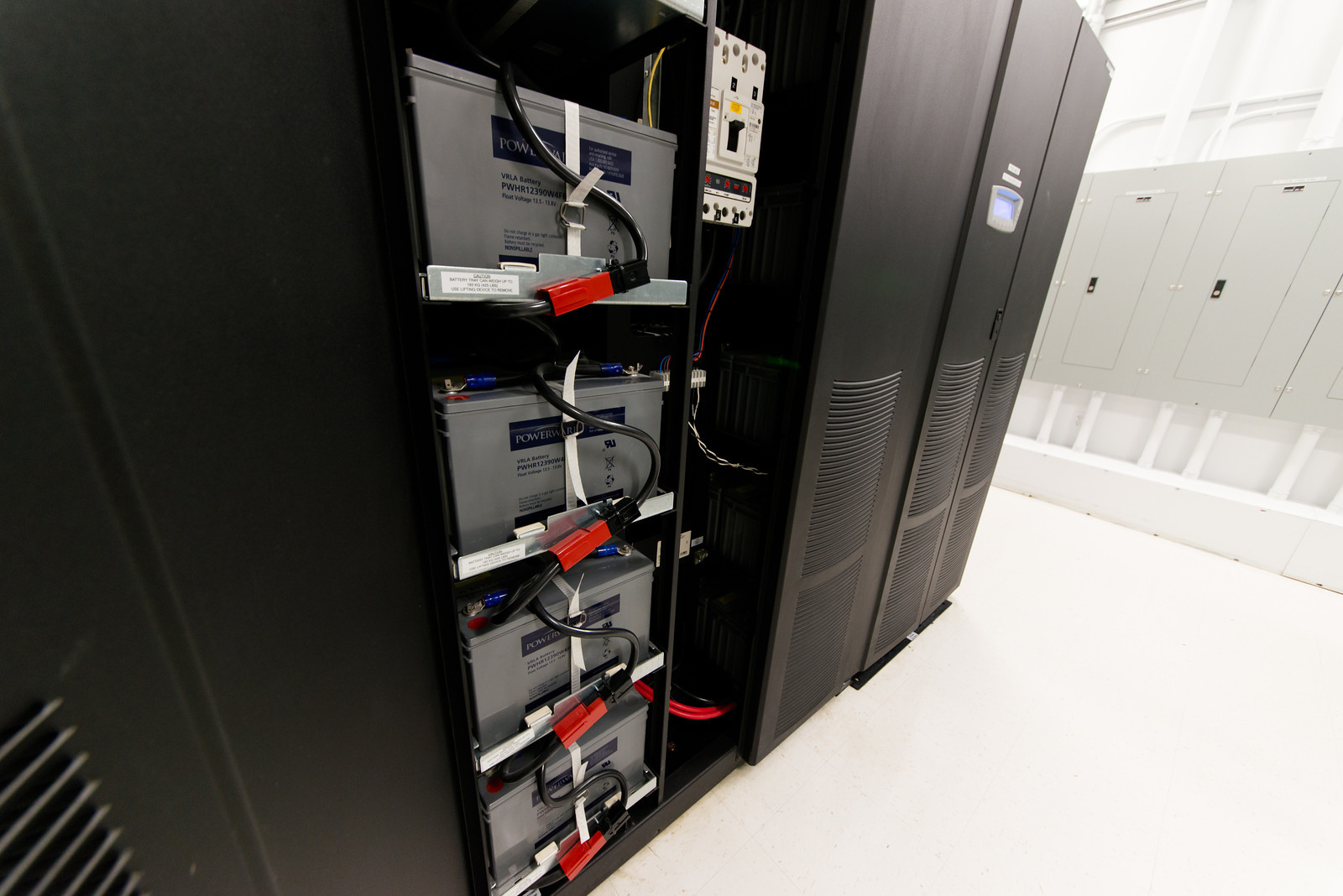 Walk past the HostDime's Development Operations center, the hub for our in-house developers and integrations team. HostDime developers work on critical operation components that allow customers to easily purchase products, access tickets, and modify their services. Their commitment to research and development ensures that HostDime remains on the cutting edge of new technologies.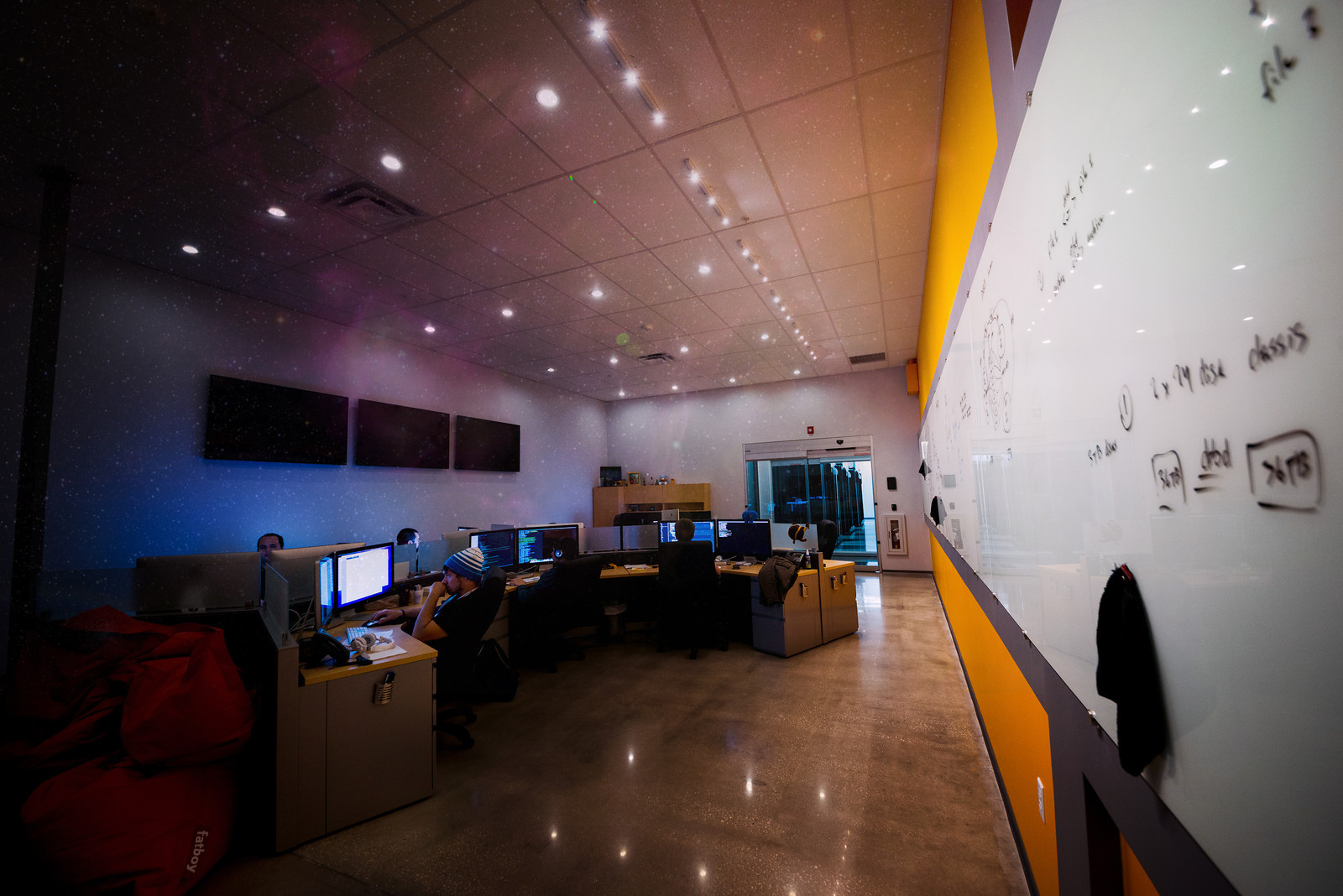 HostDime builds hundreds of servers from the ground up every month at the DimeNOC Data Center. The specially designed build room allows for an array of servers to be built, modified and repaired at any time. Maybe you'll be lucky enough to see HostDime Alex performing a quick server deployment:
Check out our client colocation lounge that allows customers to unrack their own equipment and work on their servers in a quiet, comfortable environment.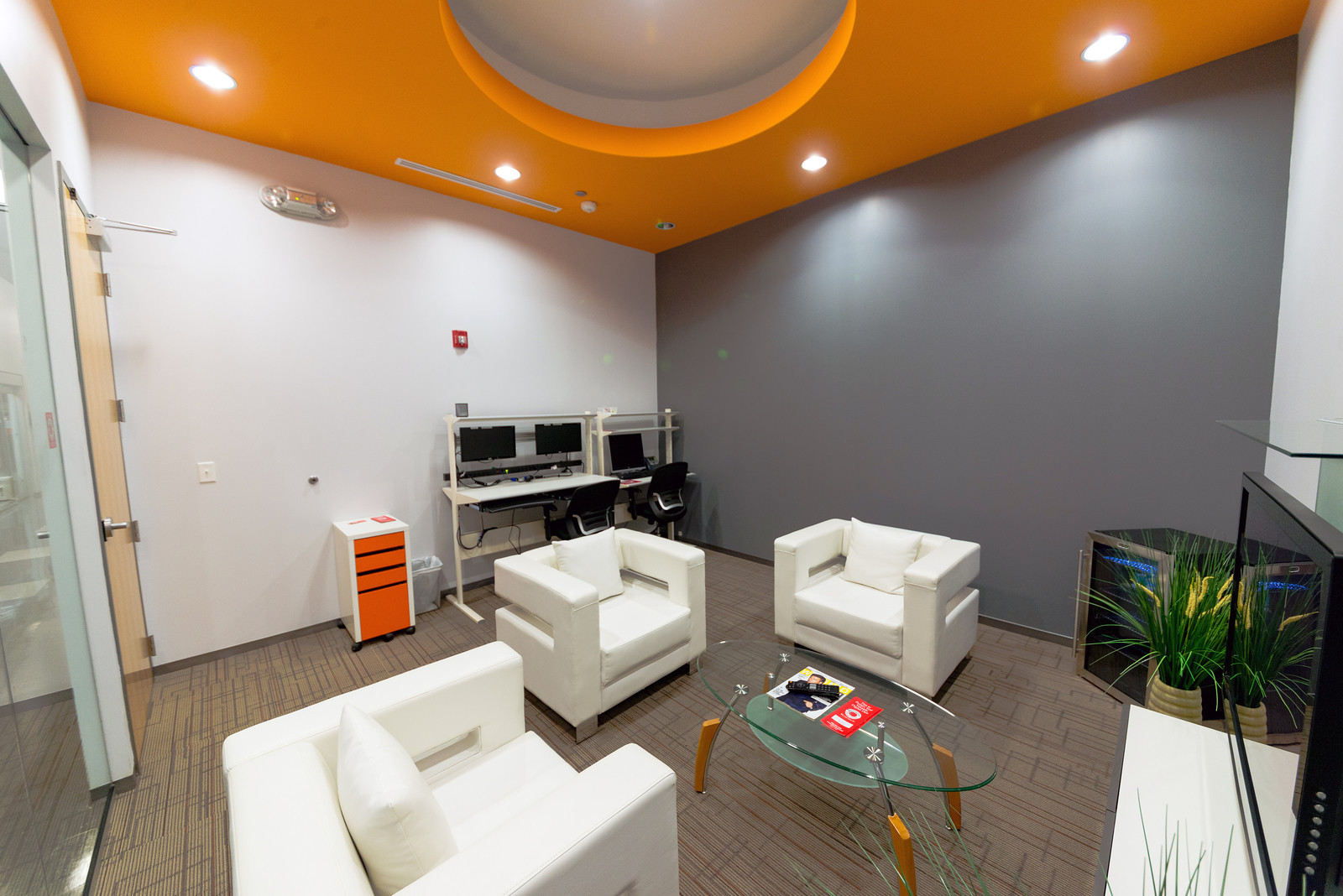 Thanks for stopping by!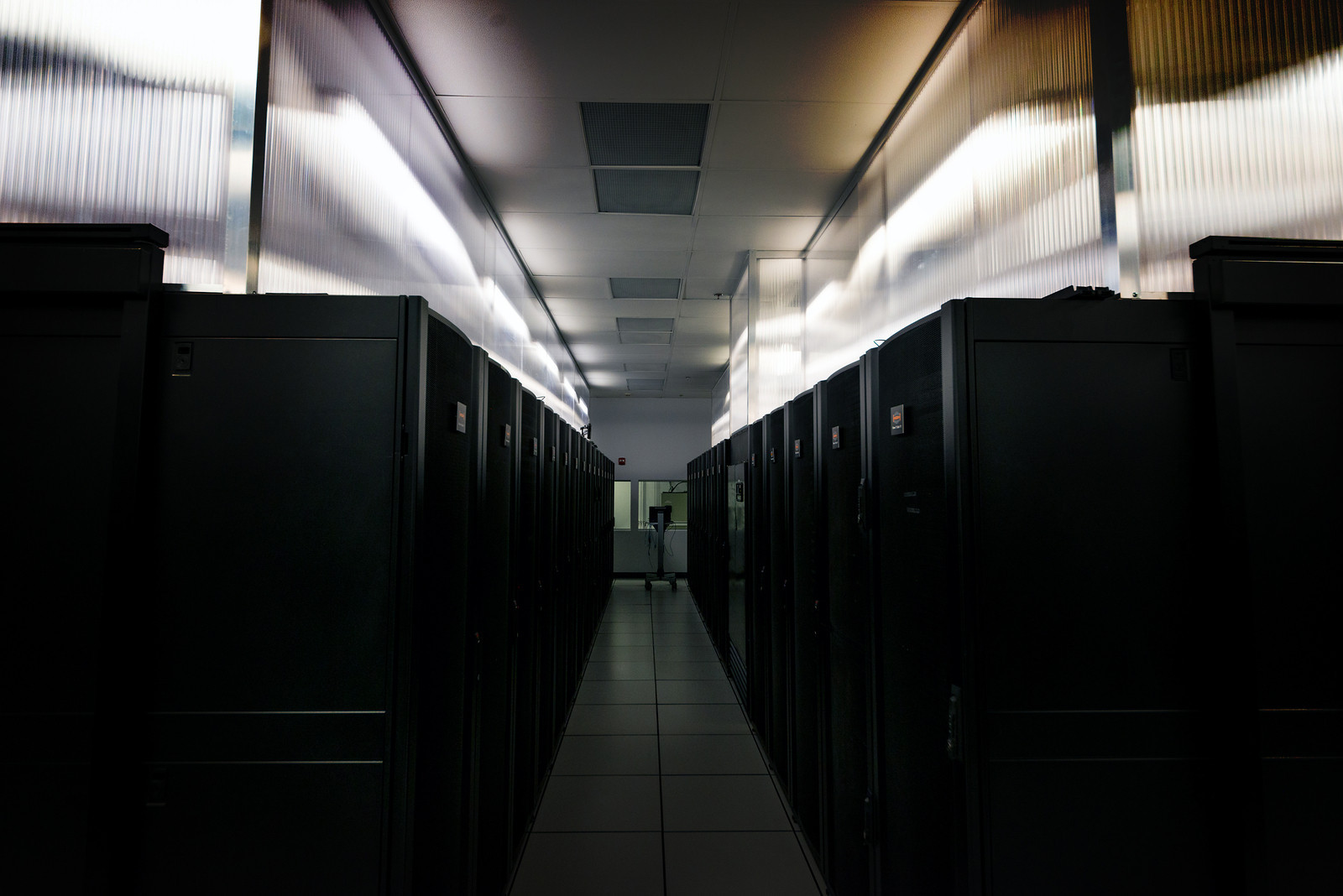 If you would like to see HostDime's facility in person, contact us and we will gladly accommodate you.
Jared Smith is HostDime's Content Strategist.