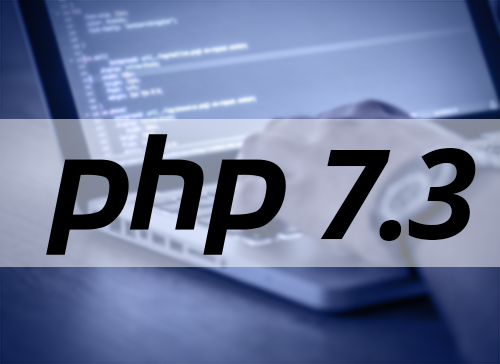 The latest and greatest version of PHP has been pushed to HostDime servers, so now's a good time to touch on what's new, what's depreciating, and what got fixed with PHP 7.3.
PHP 7.3 was officially released on December 6, 2018, and will be supported until December 6, 2021. PHP 7.0 is officially no longer actively supported.
There was actually 5 PHPs released on December 6 for those interested in past versions as well.
PHP 5 released!
*checks notes*
Sorry, five PHPs released!

5.6.39: https://t.co/xLvzngWtZQ
7.0.33: https://t.co/pnNv2fDRvX
7.1.25: https://t.co/IU3gEvI7Bm
7.2.13: https://t.co/QnLz7OKZO9
7.3.0: https://t.co/bADQw469ED

— php.net (@official_php) December 6, 2018
Behold the Fastest PHP Ever
The speed benchmarks of PHP 7.3 have been very impressive. Let's look at 2 recent performance tests. The first comes from CentminMod.com, showing average requests per second. The higher the number, the faster it is. As you can see, each PHP 7 version has gotten faster.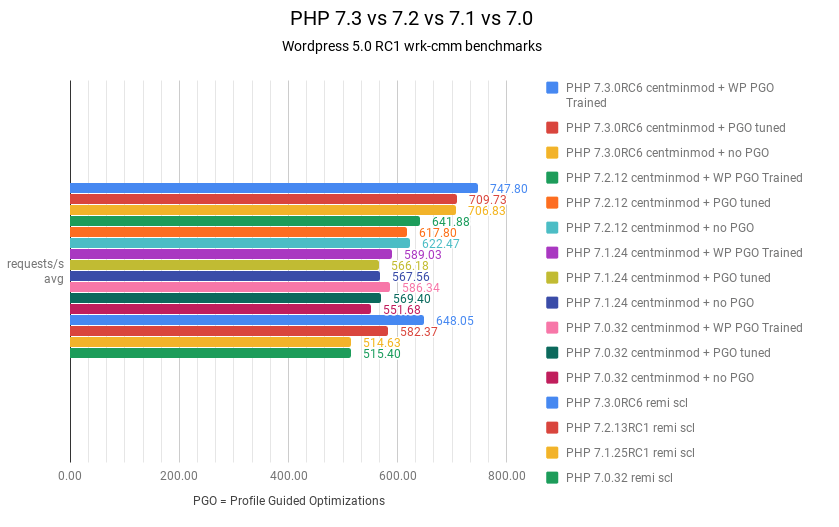 Now let's check out another benchmark test, courtesy of Phoronix. Their testing shows PHP 7.3 is 7% quicker than the last version, PHP 7.2, and a huge 22% improvement over PHP 7.0. So this is certainly PHP's fastest release yet.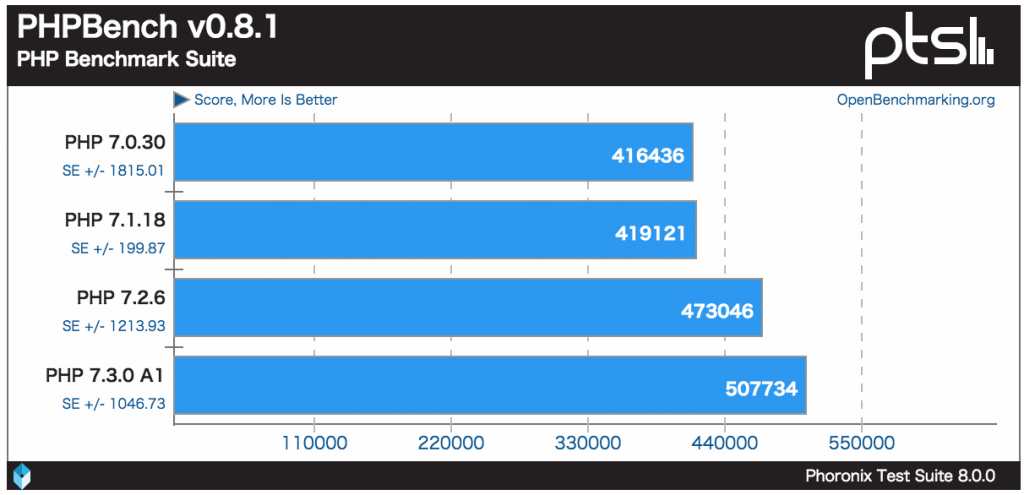 Check out the following list of new features and recent deprecations. Click the headlines to get a more detailed discussion of each.

Flexible Heredoc and Nowdoc Syntax
PCRE2 Migration
Multiple MBString Improvements
LDAP Controls Support
Improved FPM Logging
Windows File Deletion Improvements
Case-Insensitive Constants
Namespaced assert()
Searching Strings for non-string Needle
Strip-Tags Streaming
Data Filtering
Image Processing and GD
Internationalization Functions
Multibyte String

The first alpha of PHP 7.4 is expected around June 6th, and officially released on November 21st. 7.4 is expected to be the last branch of the PHP 7 series, and you can expect PHP 8 in 2020.
Jared Smith is HostDime's SEO and Content Strategist.