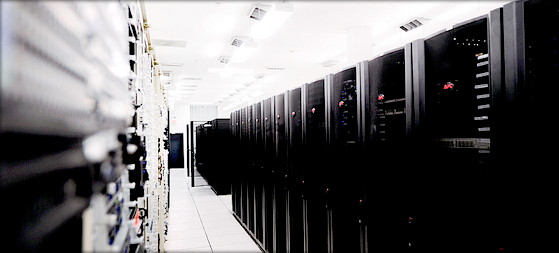 Working in web hosting, I've found that trying to explain what it is can really be a chore. Even when explaining the concept to the most technologically advanced, it can still be exhausting, and of course, every time I have to go home for holidays my family asks me for the umpteenth time, "What exactly do you do again?" Here at Surpass, we know there are many people out there that don't exactly understand what web hosting is. To that end, we decided to craft this blog post to help clear it up. In addition to this, this blog can also be used as a fact sheet to show friends of web hosting resellers that may question them when they're busy working from home. Hey, it happens! Let's start with the basics.
What is a Server?
Every website you visit is "hosted" somewhere. This means that the information is on another computer which is called a computer server (server), somewhere for you and other viewers to access on your Mac or PC using the Internet. When you visit a website, you are accessing information on servers in a data center, such as our Orlando Datacenter. Some big websites, like Facebook, have their own data centers full of many servers where they house the information for their website. Smaller websites, like a personal blog, do not own their own servers from which viewers can access their information. Usually these smaller websites pay a web hosting company, such as Surpass Hosting, to rent memory space on a server in their data center. The server is where the information for you website is held or "hosted." It is a fast computer that is constantly linked to the Internet via a fast connection.
Accessing Information on a Server
When you make a website, you buy a domain name which allows others to find your website. Your domain name is your website's address. For example, "google.com," "yahoo.com," and "surpasshosting.com" are all addresses. When you type in a website's domain name into your web browser (ex. Internet Explorer, Google Chrome, Mozilla Firefox, etc.) a technology called the Domain Name System (DNS) translates the domain name into an Internet Protocol (IP) address. IP addresses are unique identification numbers that are needed because computers understand numbers, not words. Every device that goes online has an IP address, so even your personal computer and smart phone have one.
Here is an example of how the process works using surpasshosting.com — you open your web browser and enter the web address "surpasshosting.com" in the location bar (the text bar at the top of your web browser), and the Surpass Hosting website is brought up. You don't see it, but behind the scenes DNS is translating "surpasshosting.com" into "66.7.204.37" which is the IP address for Surpass Hosting's website. You could also use the IP address to search for a website. If you copy and paste the IP address into the location bar on your browser, it will bring you to the exact same website for Surpass Hosting. We use domain names instead of IP addresses because they are much easier for us to remember because words are more logical to humans than a set of numbers. Imagine if you had to remember the IP address of every web page you go to everyday. That would be a tough task for anyone.
What does a Web Hosting Company Provide?
A web hosting company provides at least one domain name, and that number increases depending on the service for which you ask. It also provides a data center that is secured where your servers will be hosted with the ones of other customers. The hosting of these servers also includes the power and connection to the Internet that is needed for the servers to run. The rest of the service depends on the type of hosting you want.
Types of Web Hosting
What Does Surpass Hosting Offer?
Surpass Hosting offers different plans for all of these types of web hosting through our data center located in Orlando, FL. We also offer shared hosting and reseller hosting in the UK. All of the different plans give you a choice in the amount of memory, bandwidth, and other services that you want. If you need any help deciding which type of hosting is best for you, please feel free to put in a ticket or open a live chat with us using our new live chat. We would be glad to help you.
– Clayton Pritchard
Now that you know what web hosting is exactly, do you believe this is a field that you'd want to explore as a job occupation? Let us know at our Facebook Page, our Twitter, or by sounding off in the comments below!