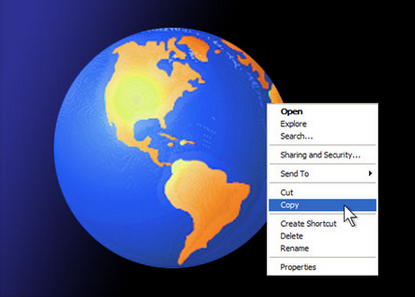 March 31st is World Backup Day, the day before April Fools Day. The lesson is if you don't back up your files and data, you end up looking foolish.
Backing up your precious information is a task that must be done regularly, but it sometimes gets neglected. All your data could vanish into thin air with one unfortunately timed hard drive crash. World Backup Day is a reminder to get you in the habit of backup, so your data is never gone.
HostDime Remote Storage Service
HostDime offers in-house remote storage service as an add-on to your hosting account. This helps maximize redundancy and improve overall performance with your current server build.
Mount your remote storage service as a drive on your VPS or Dedicated Server to push and pull data from your account. Access and manage your remote storage service including expandable disk quota, FTP, SFTP, SCP, NFS, CIFS, and RSYNC.
Upon purchasing, you can choose which HostDime storage location you'd like to store your data in. HostDime has remote storage systems in the United States, United Kingdom, and Brazil; choose the facility closest to your server, office, or home for the fastest transfer speeds.

PRICING BASED ON AMOUNT OF SPACE:
25 GB HDD SPACE – $10 a month
50 GB HDD SPACE – $20 a month
100 GB HDD SPACE – $40 a month
150 GB HDD SPACE – $60 a month
300 GB HDD SPACE – $100 a month
If you would like more than 300 GB, please call our sales team at 1.888.402.DIME or chat with us.
Free Backup Data Services
There are plenty of free backup services for your data as well. Comodo Backup includes 5 GB free online storage with scheduled backups included. Cloud-based Dropbox provides 2 GB's of free storage, and files sync to all of your computers. OpenDrive supports and syncs file editing from anywhere and provides you 5 GB of free online storage per user. Lastly, Clonezilla is a free open source tool that creates a clone of your entire hard drive and operating system.
HostDime.com, Inc is a global data center infrastructure provider offering an array of cloud products from managed hosting servers to colocation services that cater to a range of clients, from entry-level to enterprise-level operations. HostDime owns and operates infrastructure and networks in seven countries, with its flagship facility in Florida, USA. Currently with a client base of more than 50,000, HostDime is one of the most reputable data center companies in the world.
Jared Smith is HostDime's Content Strategist.