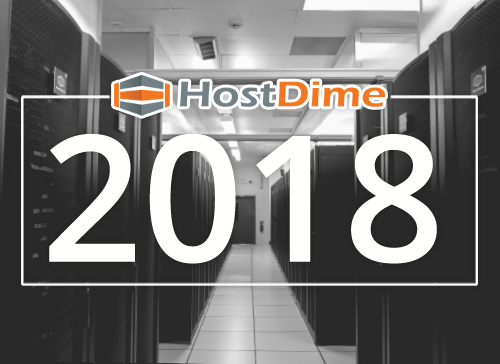 As we bid a fond farewell to 2018, let's reflect on the year that went by way too fast. 2018 saw HostDime continue to deliver the latest in data center technology to all corners of the world, and we enjoyed steady growth for ourselves and our clients. Here's some highlights from the last 12 months.

Shiny New Website and Knowledge Base
You may have noticed HostDime.com went under the knife and received a nice makeover this summer. The new website is lightning fast and looks as good on your desktop as it does on your tablet and phone. Take a look around and start exploring, as there's plenty of new stuff to discover.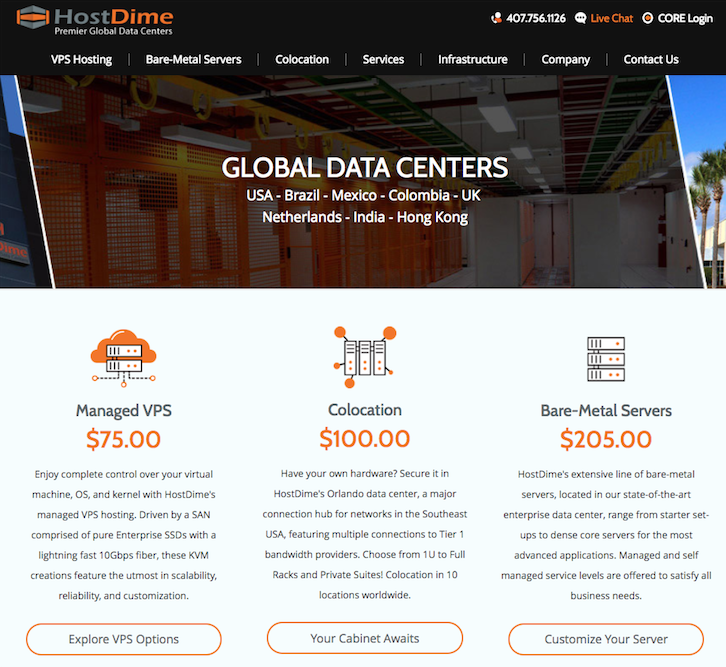 The old HostDime's Resources page was long overdue for a change. The new Knowledge Base, powered by Atlassian Confluence, features helpful guides, How To's, and answers to server questions served via a simple, clean design. This will be an ever-evolving platform that will be continually enhanced for optimal support. Use the search function to access the frequently-updated knowledge base to find the answer to your question. If you can't find your answer, hit us up on chat and we can answer your question and write an article to add to the new Knowledge Base.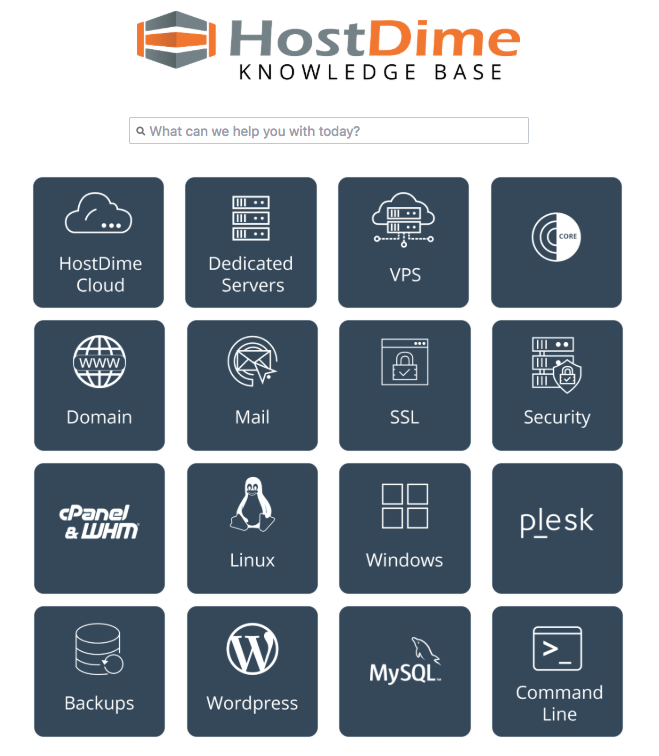 HostDime's Global Milestones
It was a year of celebrations and anniversaries for HostDime branches worldwide.

BRAZIL: For the first time, take a peek inside HostDime's Brazil, which in July, celebrated one year at the state-of-the-art Tier III data center facility in João Pessoa. The four-story data center building is a brand-new, privately-owned facility designed and constructed by HostDime. This is the second facility HostDime has built in Brazil, as we now cover both Northern and Southern Brazil.
Also for a limited time, Brazil managed dedicated servers have been discounted; buying servers in bulk for your Brazil enterprise can save up to $130 a server.

MEXICO: HostDime's Mexico data center in Guadalajara is celebrating 5 years in operation. A lot has changed to the area since we set up shop; Guadalajara has been nicknamed the Silicon Valley of Mexico thanks to several thousand start-ups and multinational giants like IBM, Oracle, Intel, and Dell setting up their businesses in the area.
COLOMBIA: Another branch celebrating an anniversary is Colombia, going strong for a full 10 years. Due to the accelerated growth and ambitious goals met by Colombia, HostDime purchased land in a highly secure and enclosed industrial park in North Bogotá, Colombia. This will soon be the future home of HostDime Colombia's planned Tier IV facility, a rarity in the country.
Here's some video of HostDime Colombia's 10 year milestone:
HostDime Fiber into CenturyLink Orlando Gateway
The Orlando Gateway is built with connectivity to CenturyLink's premier global network, equipment, and the networks of numerous carriers. The fiber extension between both these facilities allows HostDime to interconnect via cross connect with any other provider or telecom in the facility.
HostDime's fiber connection into one of Orlando's largest and oldest interconnection points will allow enterprises in 380 S. Lake Destiny to connect their most critical applications to us through this fiber via a simple cross connect and by interconnection to our Orlando data center facility.
Stay tuned to this space, as we will have a special announcement regarding CenturyLink fiber in the coming weeks.

And Best Of All…
Every year, HostDime does a charity drive helping out those in our community. This year we decided to help One Heart for Women and Children. Their mission is to provide the necessary resources for families as they overcome the varying hardships of daily living in the Central Florida region and abroad.
Members of the HostDime team also participated in the "Walk for Autism" fundraiser in Altamonte Springs, Florida, to help raise money for Autismspeaks.org! The organization helps fund local services and autism awareness nationwide. Our goal was $700, but we almost doubled the amount and our generous team ended up raising over $1300!
If you would like to get involved in the future, there is likely an Autism Speaks branch in your community. Go here to check out the local chapters, and participate in their next event! To donate and support Autism Speaks' mission, go here.
2019 Will Be Our Busiest Year Yet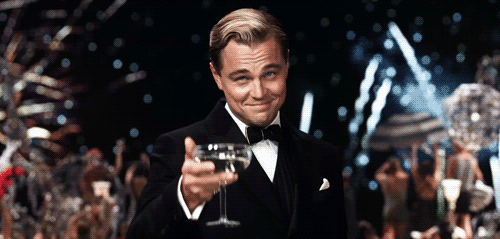 Here's to a new year! In January, we will be announcing a big announcement regarding the next evolution of our product line, so stay tuned by following this page, our social media, or subscribe to our newsletter on the right hand side of this page.
Lastly, if you would like to join our team, check the open jobs availability in Orlando and abroad at our international locations.
Jared Smith is HostDime's Content & SEO Strategist.