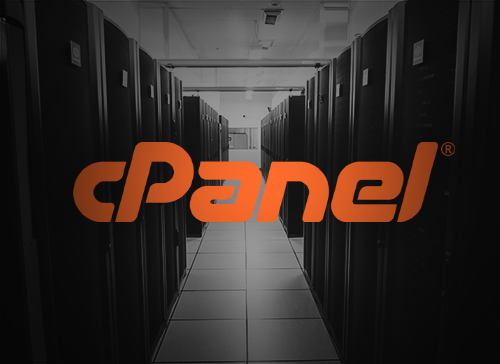 9/13/19 UPDATE: HostDime has released new, updated pricing to reflect cPanel's change. Read here for more information.

ORIGINALLY PUBLISHED 7/12/19: On June 27th, 2019, cPanel, one of the most widely used hosting control panels in the world, announced a price hike bombshell without warning that has both clients and partners upset.
Originally, cPanel's pricing structure revolved around VPS or Dedicated licenses with unlimited cPanel accounts. The choices were:
cPanel Solo – $15 a month (1 account)
cPanel VPS – $20 a month (unlimited accounts)
cPanel Dedicated – $45 a month (unlimted accounts)
Now, the cPanel Store pricing has been changed to the following:
cPanel Solo – $15 a month (1 account)
cPanel Admin – $20 a month (up to 5 accounts)
cPanel Pro – $30 a month (up to 30 accounts)
cPanel Premier – $45 a month (up to 100 accounts, +$0.20 per account over 100)
All of the above refers to Cloud (formerly VPS), except for the Premier tier, which can be used for Cloud and Metal (formerly Dedicated). For more clarity, here is a screenshot from cPanel's new licensing guide:

You can read the finer details in their press release, which also includes partner pricing and fixed partner pricing.
While prices may seem similar, the account limit is what will really affect higher density clients throughout the hosting and data center industry.
cPanel has received intense backlash for this decision. Their reasoning for the price raise is that hardware is better than when they released their prices 20 years ago. Last year, cPanel was acquired by Oakley Capital, a private equity that also owns Plesk and SolusVM.
What HostDime Clients Need to Know
This came as a shock to us. Most of us here at HostDime are fellow website owners; this affects us all and we certainly know your pain because we share your pain.
First of all, your cPanel license price will not change for the time being. cPanel is making this price change official on September 1st, 2019. However, we want to ensure that you have ample time for this change so we are delaying this to October 1, 2019 at the earliest.
Currently, we are in the very early stages of exploring possible options to add more control panel providers to our line-up as an alternative to cPanel.
In the meantime, if you are a reseller, make an effort in the next few months to delete accounts that are inactive. The fewer accounts you have on your server, the better chance you have of your price staying the same.
HostDime's internal teams are still strategizing a solution for the best outcome for all of our partnerships with our customers around the globe. UPDATE: Here is HostDime's new pricing!
For any questions you may have, you may open a chat with our sales team.
Jared Smith is HostDime's SEO & Content Strategist.