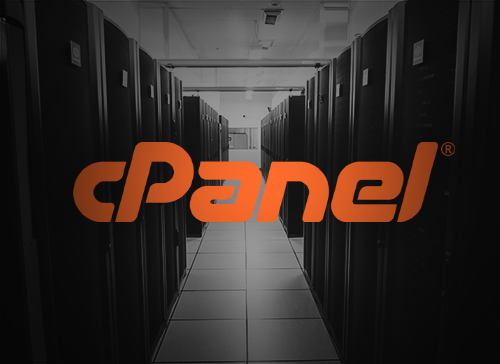 In June 2019, cPanel announced an account based pricing model that angered clients and partners alike.
For many years, cPanel licenses from their store were priced simply with few license types and unlimited accounts allowed for a flat monthly cost. Now, say you have 1000 accounts, that number goes as high as $225 a month just for the license! (base 100 account limit + (.20 cents x 900 accounts))
We've heard from plenty of clients and the industry as a whole looking at enormous price increases. Obviously no one is happy as this greatly affects everyone's business. The tiers cPanel and other providers are now offering are hard to digest and costly. We thought long and hard here at HostDime on what we could do.
Without further ado, we have an exciting announcement that should alleviate concerns and provide peace of mind to many of you.

HostDime is offering Bare-Metal / Dedicated Servers and Cloud / VPS cPanel licenses at a flat rate of $45, no matter how many accounts you have!

Currently, HostDime is the only one in the industry willing to offer a flat rate license price. We don't want clients to be worrying about unpredictable software license cost, or to limit the ambitions of growth. For these reasons, we are taking a risk, and in some cases taking a loss on these licenses, because we value our clients.
Keep in mind this applies only to clients who lease server products from us like our Bare-Metal / Dedicated Servers or Cloud Servers. If you have servers with another company and want to take advantage of this flat rate, lease a server from us! If you have servers with us and elsewhere, it is time to bring them over! Feel free to reach out to anyone in our DCIS (Data Center Infrastructure Sales) team with assistance. If you have HostDime colocation with your own hardware and purchase the license from us, we will be giving you a pass through direct cost with no markup. cPanel is charging retail .20 cents per account, but we will give you our own cost at .10 with a base of $45.00 for the first 100 accounts.
Here's a comparison between HostDime and cPanel's pricing model:

If you are a current client with one account, the license price will be $30 for Bare-Metal/Dedicated Servers and $15 for Cloud/VPS. For existing clients, you should have already received an e-mail about these changes. Your price won't change until October 1. Most of our competitors' price increases have already gone into effect September 1, but we're granting our clients an extra month to prepare their business before changes are made.
Complete cPanel License Pricing
Infrastructure leased in our data centers pricing:
Internal VPS Solo = $15 per month
Internal Dedicated Solo = $30 per month
Internal VPS/Dedicated UNLIMITED = $45 per month for UNLIMITED accounts
Colocation pricing:
Internal VPS Solo = $15 per month
Internal Dedicated Solo = $30 per month
Internal VPS/Dedicated Unlimited = $45 per month up to 100 accounts and $0.10 per account above 100
Legacy HostDime Shared/Reseller Hosting clients:
Shared Hosting: No change in account pricing
Resellers with up to 100 accounts increase by $10 per month
Resellers with more than 100 accounts increase by $50 per month
International license pricing:
Pricing at HostDime's global branches will be announced by local branches but expect similar pricing.
Updated pricing goes into effect October 1st, 2019.
There are exceptions to this offer; we reserve the right to deny a price change to accounts already receiving substantial discounts. If you have any questions regarding cPanel pricing and how it affects you, open up a chat and we'll be with you shortly.

Jared Smith is HostDime's SEO & Content Strategist.