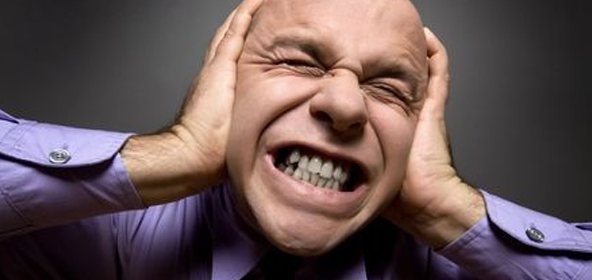 OK so I really had no idea that there would be a Part Two to the post I wrote called 'Quit Saying That! The List of the Worst Sayings on the Internet and in Real Life.' But here it is. Why? Because after I posted the first one, the Facebook comments, tweets, and co-workers hit me with a ton of other phrases that drive them crazy. This time they are in no particular order.
What's up with that?
Throw under the bus
For the win
Back in the day
You're killing me smalls
I'm not gonna lie
My bad
Sexy time
Kodak moment
So on and so forth
It's all good
That's what she said
No worries
For the record
Now more than ever
Pushing the envelope
Come to Jesus
Threw up in my mouth a little
Miss your face
That's what I'm talking about
Deal with it
Wow, just wow
Best Thing Evar
Stupid is as stupid does
What's the big deal?
With that being said
That moment when
In my humble opinion (IMHO)
In case you missed it (ICYMI)
8 things people who are better than you do every day
The ______ Daily's is out!
That's gonna leave a mark
[not provided]
Please advise
For real?
I die
Mike, Mike, Mike, What day is it?
This one time at band camp
It's not rocket science
All that and a bag of chips
Dance like no one's watching
I mustache you a question
I'm feelin' some type of way
NEthing spelld liek thisssss <<<<<3333
Said no one ever
Wow. Much bad. So annoy. (Doge speak)
Don't hate the player, hate the game
Glasshole
ThroughGlass
Amazeballs
Rawr
Trifflin'
Turntup
Fo shizzle
Foodgasm
Like a boss
Can you not
Hashtag (as a spoken word)
Gymrat
Ratchet
Crunk
Sizzurp
Bromance
Burpees
ThugLife
Cray Cray
O rly?
Fan-fricken-tastic
SWAG
Dat
Hella
Holla
Ballin'
Woot
Bruh/Bro
Phat
Obvi
Preggers
Babymomma
Dem
Doe
Pimpin
YOLO
Convo
Bridezilla
Chillaxin
Butthurt
Awesomesauce
Anywho
Amirite?
Epic
Sorries
OK, I have to go now. My brain hurts.
Vikki F. is Director of Marketing at HostDime and spends way too much time on the Internet. Obvi.