When we think of how data centers will be used in the next few years, we need to focus in on edge data centers, which are facilities located as close as possible to the end users, often in mid-sized cities.
It's estimated that 1/3 of all traffic will use edge data centers and IoT devices to bypass the core networks completely by 2022, keeping data at the edge near end users.
Infrastructure in large markets comes across several issues like data congestion and poor connection, causing high latency.
All enterprises are trying to increase performance, reduce latency, gain speed on their deployment, and save money. Edge data centers help check all these boxes.
10 Edge Data Centers and Counting
Large enterprises looking to maintain or become a global presence need to leverage edge data centers in order to succeed. Finding colocation or server management in mid-sized cities with the capacity and infrastructure needed to support intensive operations is a much more cost-effective solution.
HostDime has data centers strategically placed around the world to make sure your visitors are receiving the fastest response times to your website. These edge data centers are carrier neutral. Our Point of Presence rooms feature multiple carriers and ISPs linking straight to the server racks from the source. This provides full redundancy, lower latency, and the flexibility to switch carriers.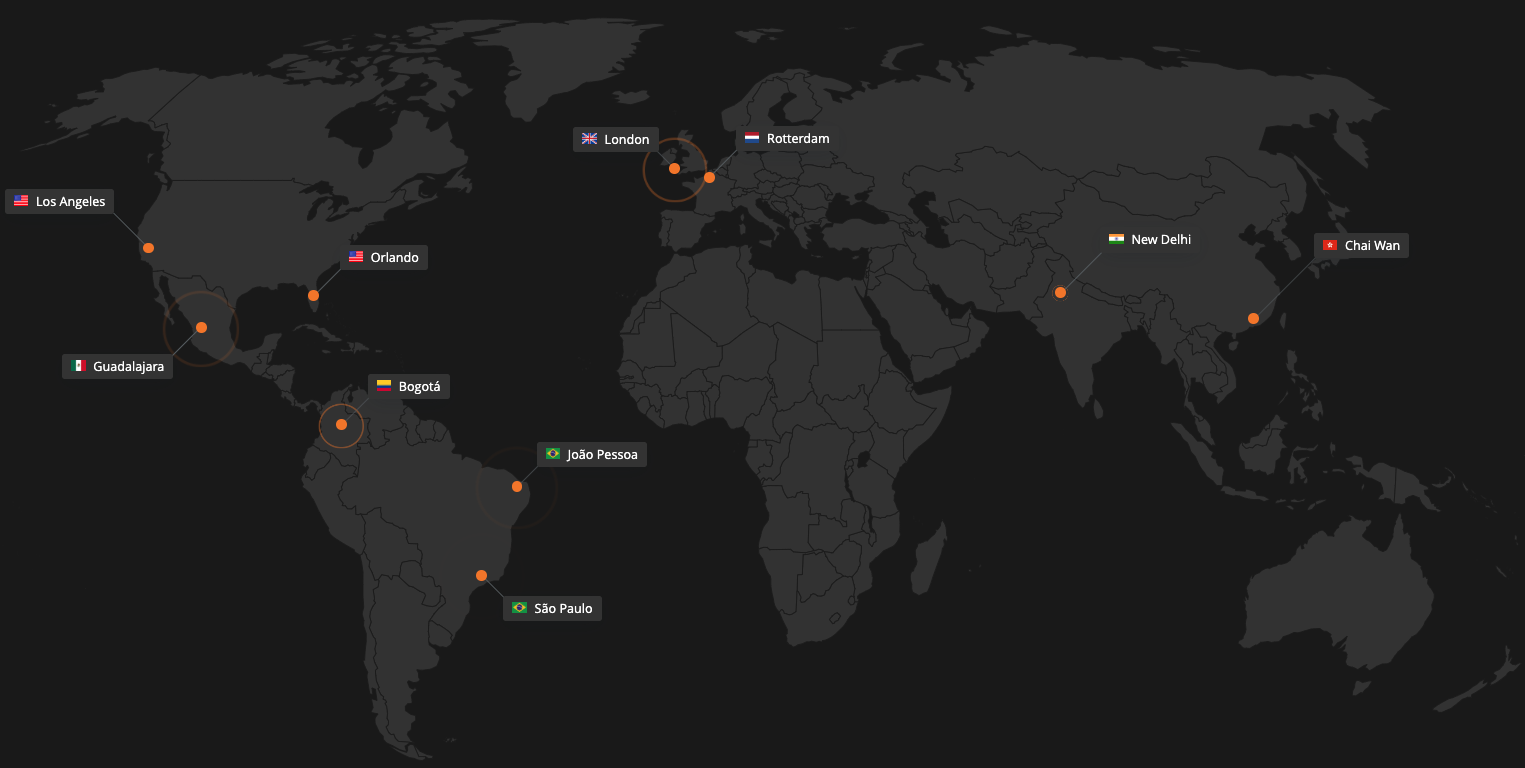 Edge Servers and Infrastructure in Your Target Market
When considering a data center's location, it's not always about distance, but also hops. Hops are determined by the number of routers and exchanges taking place between the website visitor and the data center provider. Often, the further the distance, the more hops and added latency for faraway users.
53% of website visits are abandoned if pages take longer than 3 seconds to load. This affects user experience and may incur SEO penalties. Time is money for your enterprise. You want your server's physical location close to your target market.
We are proud to offer bare metal servers and colocation in 11 locations worldwide. The HostDime Cloud is available in 4 countries and is constantly growing and adding more services and locations.